Mountbatten Plan
Lord Mountbatten arrived in India at the end of March, 1947, and immediately plunged into the task entrusted to him. He held consultations with all important political leaders of India and found that a compromise between the Congress and Muslim League was impossible on the basis of United India, which led him to the alternative of achieving agreement on the basis of a partition.

Lord Mountbatten
Terms of the Plan
The Congress accepted the principle of self-determination for those parts of India, which did not desire to remain within the Indian Union, provided that right was also granted to those parts of the provinces, which desired to remain in the Indian Union.
According to this principle, the Punjab, Bengal, Sindh, Baluchistan, N.W.F. Provinces and the Muslim majority district of Sylhet in Assam were given the right to decide whether or not to remain in the Indian Union.
The Hindu majority districts of Bengal and the Punjab were also given this right.
In the Punjab and Bengal the representatives of the Muslim and non-Muslim majority districts of their respective legislative Assemblies were given the right to decide separately whether they wanted to join India or Pakistan.
In N.W.F. Province and the Muslim majority district of Sylhet in Assam, this was to be decided by a referendum by an adult suffrage. In Sindh, the Assembly was to vote as a whole for the decision. In Baluchistan, a joint meeting of the Representative Institutions was to be held for the purpose.
In the event of a decision for the partition of the Provinces of the Punjab, Bengal and Assam, independent Boundary Commissions were to be appointed to fix the dividing lines between the two parts of the Provinces.
An arrangement was also to be made for division of assets and liabilities between the two Dominions viz. the Indian Union and Pakistan.
Congress Working Committee accepted the Plan. It was ratified by the All India Congress Committee on 15 June 1947. Muslim League accepted it on 10 June 1947.
Why the Congress accepted Pakistan?
On June 3, 1947, Mr Jawaharlal Nehru, while recommending the proposal for partition to the people said, "For generations we have dream and struggled for a free, independent and united India. The proposal to allow certain parts to secede is painful for any of us to contemplate. Nevertheless, I am convinced that our present decision is the right one." This shows that the Congress accepted Pakistan as a necessary evil.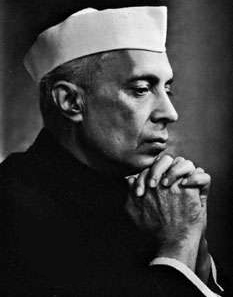 Jawahar lal nehru
The following are some of the causes which led the Congress to that decision:
It was the only way to check Hindu-Muslim riot.
As a price for immediate independence.
A smaller, unified and strong India better than a bigger and weak India.
Acceptance of 'truncated' Pakistan by Jinnah.
The Indian Independence Act, 1947:
The Act gave legal shape to 3rd June 1947 Plan. It did not provide for any new constitution for India or Pakistan, but gave full powers to Constituent Assembly of each dominion to frame its own constitution.
Provisions
British Indian territories to be divided into two independent dominions of India and Pakistan w.e.f. 15 August 1947.
Pakistan to include Sindh, British Baluchistan, N.W.F.P., West Punjab and East Bengal (boundaries of last two provinces to be settled by Boundary Commission).
Free India to include the rest of the provinces of the former British India.
British Paramountcy over Indian States withdrawn.
Indian States free to join India or Pakistan.
Each dominion to have a Governor-General.
Legislature of each dominion to be free to enact any laws for its own country.
Constituent Assembly of each dominion to function as its legislature.
Unless otherwise altered or omitted, Government of India Act, 1935 to be operative in each dominion.
Governor-General of each dominion to be responsible for effective operation of Indian Independence Act.
Provision made for safeguarding interests of former I.C.S. officers.
Armed forces of British India to be divided between India and Pakistan.
Provision made for exercise of functions of Secretary of State and Auditor of Indian Home Accounts.
Significance of Indian Independence Act
It marked the end of British sovereignty over India.
Crown of England ceased to be source of authority in India.
Henceforth Governor-General and Governors to act as constitutional heads.
It marked the end of colonial era in Indian sub-continent.