Ques 1: What should be the configuration of an earthquake resistant building?
Ans: Configuration of Earthquake resistant building: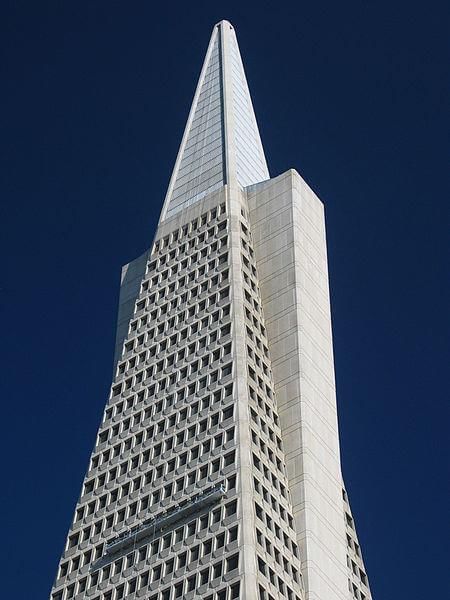 Fig: Earthquake resistant building
The building should have a simple rectangular plan.
Long walls should be supported by reinforced concrete columns.
Large buildings having plans with shapes like T, L, U, and X should preferably be separated into rectangular blocks by providing gaps in between.

Ques 2: How should the foundation be constructed in soft and firm soil?
Ans: Tilting, cracking and failure of structure may result from soil liquefaction. Soil liquefaction refers to transformation of soil from a solid state to a liquid state as a consequence of increased pressure. Depending on the type of soil conditions, the depth of the foundation has to be decided.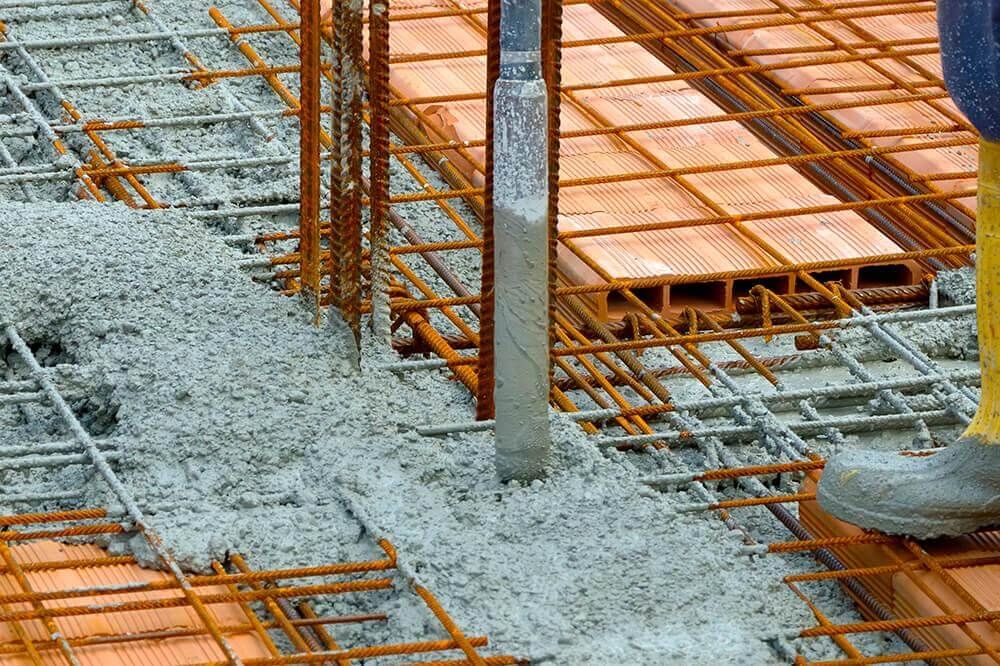 Fig: Foundation base construction
Foundation of the building should be strong enough that there is no movement of soil after the construction of building. If the soil is soft, the foundation has to be deeper. If the soil is firm, the foundation can be moderate. Straw, woodchips, or barks applied to a depth of at least one inch, while building the foundation, are effective in holding soil in place on slopes.

Ques 3: Which are the most vulnerable homes due to flood?
Ans: Most vulnerable homes due to flood:
Buildings, which are constructed with earth-based materials or using stone and brick in mud mortar, are highly vulnerable to damage in floods.
The huts made from biomass materials like bamboo, leaves, thatch or light construction using metal sheets are easily destroyed in floods and washed away.
The occupation of areas within the flood plain of rivers has increased the vulnerability, especially in areas of high population concentration. Flood plains attract poor people because of inexpensive land values.

Ques 4: What are the general protection measures for buildings against flood damage?
Ans: General protection measures for buildings against flood damage:
Avoid residing on river banks and slopes on river sides
Construction should be done at least 250 meters away from the sea coast or river banks.
Proper drainage system should be developed in all flood prone areas
Plinth level or platform of the buildings or settlements should be higher than the known high flood level.

Ques 5: What are the considerations for selecting the site in area prone to landslides?
Ans: Sites that are considered safe in areas prone to landslides are the areas that have not moved in the past. These are relatively flat areas away from sudden changes in slope, and areas at the top of or along ridges.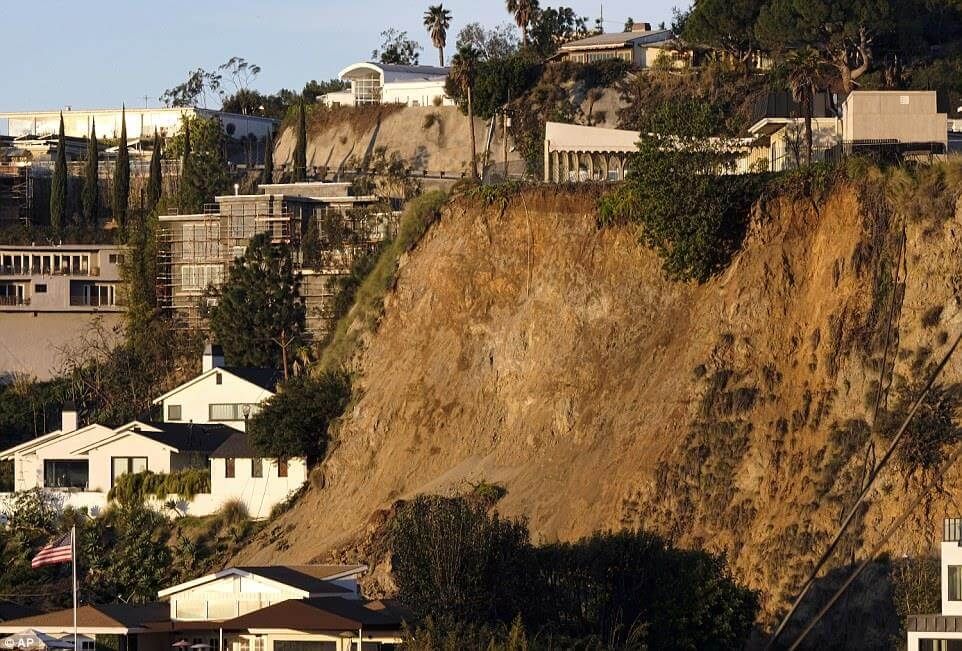 Fig: Site in area prone to landslide

Ques 6: Write about the slope stabilization methods by drainage?
Ans: Methods for slope stabilization:
i. Keep surface drainage water away from vulnerable areas, such as steep slopes, loose soils and non- vegetated surfaces.
ii. Collect and direct water from residential areas into catch basins, and confine water flow in drainpipe.

Ques 7: What are the desirable plan forms and orientations for cyclone resistant buildings?
Ans: The desirable plan forms and orientations for cyclone resistant buildings are:
(a) For individual buildings, a circular or polygonal plan shape is preferred over rectangular or square plans.
(b) A symmetrical building with a compact plan-form is more stable than an asymmetrical building with a zigzag plan, having empty pockets as the latter is more prone to cyclone related damage.

Ques 8: What kind of roof designs should be used in cyclone prone areas and why?
Ans: The following roof designs should be used in cyclone prone areas: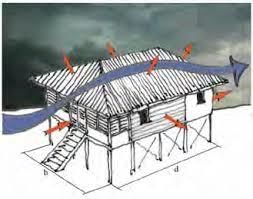 Fig: Cyclone roof construction
(i) The roof projections should be kept minimum or else, are tied down adequately as large overhangs get lifted or broken due to the cyclonic winds.
(ii) A hipped or pyramidal roof is preferable to the gable type roof to reduce wind forces on the roof.