Page No. 48Think About It
Q1. What is Johnsy's illness? What can cure her, the medicine or the willingness to live?
Ans.
Johnsy was suffering from pneumonia. Only the willingness to live could cure her. She had made up her mind that she was not going to get well.
The doctor said that if she did not want to live, then medicine would not help her.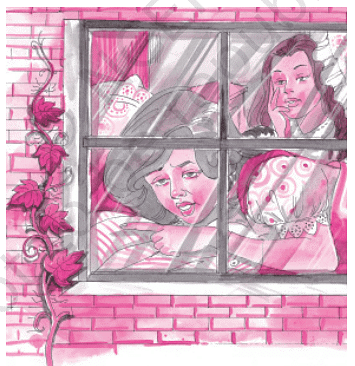 Q2. Do you think the feeling of depression Johnsy has is common among teenagers?
Ans.
Life has two aspects, i.e. positive and negative. It depends upon us how we take it.
Nowadays it is very common that teenagers are getting depressed because of high competition.
On the other hand, a majority of teenagers who take life positively and faces difficulties boldly never lose hope and move further.
Q3. Behrman has a dream. What is it? Does it come true?
Ans.
Behrman had a dream to paint a masterpiece in his life.
Yes, his dream came true when he painted the last leaf of the ivy creeper.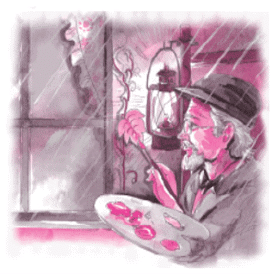 Q4. What is Behrman's masterpiece? What makes Sue say so?
Ans.
Behram's masterpiece is the last ivy leaf on the vine.

Sue calls it a masterpiece because

it looked as original as the real ivy leaf which fell at night

.
Word - meaning
Pneumonia - Pneumonia is an infection that inflames the air sacs in one or both lungs
Masterpiece - a work of outstanding artistry, skill, or workmanship.
Ivy - a woody evergreen climbing plant, typically having shiny, dark green five-pointed leaves.
Vine - climbing or trailing woody-stemmed plant related to the grapevine.