NUCLEIC ACIDS :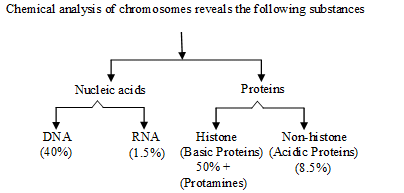 CHEMICAL COMPOSITION :
Meischer discovered nucleic acids in nucleus of pus cell and called it ''nuclein''. The name nucleic acid proposed by ''Altaman''.
Nucleic acids are polymer of nucleotides. = Nitrogen base + pentose + phosphate
On the basis of structure, nitrogen bases are broadly of two types :
1. Pyrimidines – Consist of one pyrimidine ring. Skeleton of ring composed of two nitrogen and four Carbon atoms e.g. Cytosine, Thymine and Uracil.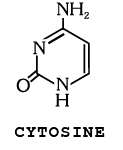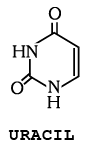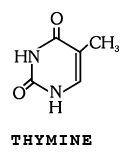 2. Purines – Consist of two rings i.e. one pyrimidine ring (2N + 4C) and one imidazole ring (2N + 3C) e.g. Adenine and Guanine.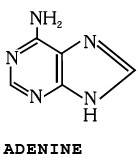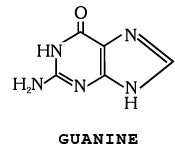 Pentose Sugar :-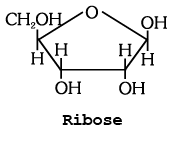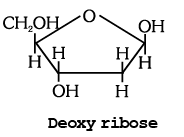 Nitrogen base forms bond with first carbon of pentose sugar to form a nucleoside. Nitrogen of first place (N1) forms bond with sugar in case of Pyrimidines while in purines nitrogen of ninth place (N9) forms bond with sugar.
Phosphate forms ester bond (covalent bond) with fifth carbon of sugar to form a complete nucleotide.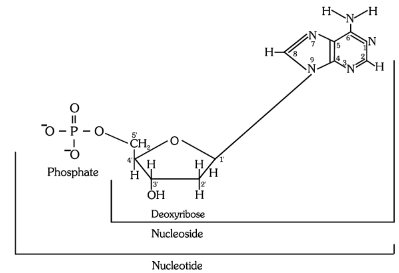 Types of Nucleosides and Nucleotides:
1. Adenine + Ribose = Adenosine
Adenosine + Phosphate = Adenylic acid
2. Adenine + Deoxyribose = Deoxy adenosine
Deoxy adenosine + P = Deoxy adenylic acid
3. Guanine + Ribose = Guanosine
Guanosine + P = Guanylic acid
4. Guanine + Deoxyribose = Deoxy guanosine
Deoxy guanosine + P = Deoxy guanylic acid
5. Cytosine + Ribose = Cytidine
Cytidine + P = Cytidylic acid
6. Cytosine + Deoxyribose = Deoxycytidine
Deoxycytidine + P = Deoxycytidylic acid
7. Uracil + Ribose = Uridine
Uridine + P = Uridylic acid
8. Thymine + Deoxyribose = Deoxy thymidine
Deoxythymidine + P = Deoxythymidylic acid