Lal Bahadur Shastri Jayanti
October 2nd is the birth anniversary of Lal Bahadur Shastri.


Lal Bahadur Shastri

He served as India's second Prime Minister.
Important Points
He was born in Mughalsarai, a small railway town seven miles from Varanasi in Uttar Pradesh.
He participated in the freedom movement since 1930.
He joined Kashi Vidyapith in Varanasi, one of the many national institutions set up in defiance of the British rule.
He was a member of the Union Cabinet from 1951 to 1956 when he resigned because of the railway accident and from 1957 to 1964.
He was India's second Prime Minister (1964-66).
During Shastri's brief Prime Ministership, the country faced two major challenges:
India was trying to recover from the major economic crises that resulted from the war with China (1962), monsoon failure, drought, and a serious food crisis.
The country also faced a war with Pakistan in 1965.
Shastri's famous slogan 'Jai Jawan Jai Kisan', symbolised the country's resolve to face both these challenges.
In 1964, he signed an agreement with Ceylon (now Sri Lanka) on the importance of neighborhoods for people of Indian origin there.
Shastri's Prime Ministership came to an abrupt end on 10th January 1966, when he suddenly expired in Tashkent, then in erstwhile USSR and is currently the capital of Uzbekistan.


Shastri Monument in Tashkent

He was there to negotiate and sign an agreement (the Tashkent Agreement) with Muhammad Ayub Khan, the then President of Pakistan, to end the war.
He was the first person to be posthumously awarded the Bharat Ratna (1966).
Mahatama Gandhi Jayanti
This year, 2nd October 2020 is the 151st birth anniversary of Mahatma Gandhi- Father of the Nation.


Mahatma Gandhi

The Swachh Bharat Diwas, 2020, was celebrated with the distribution of Swachh Puraskar by the Jal Shakti Ministry on Gandhi Jayanti's occasion.
Gandhi was a social reformist and leader of the Indian Independence Movement who introduced nonviolent resistance called Satyagrah.
Important Points
Birth: 2nd October 1869 in Porbandar (Gujarat)
Profile: Lawyer, politician, social activist, and writer.
Satyagrah: In South Africa (1893-1915), with a novel mass agitation method, which he called satyagraha, he successfully fought the racist regime.


The Origin of Satyagrah in South Africa

A satyagrahi could win the battle through nonviolence without seeking vengeance or being aggressive. This could be done through appealing to the oppressor's conscience. If the cause was real, if the struggle was against injustice, then physical strength was not necessary to fight the oppressor.
The International Day of Non-Violence is observed on 2nd October, the birthday of Mahatma Gandhi.
Gandhi Peace Prize is given for social, economic and political transformation through nonviolence and other Gandhian methods.
Return to India
He returned to India from South Africa on 9th January 1915.
Pravasi Bharatiya Divas (PBD) is celebrated on 9th January every year to mark the contribution of the Overseas Indian community in the development of India.
His Social Work
1. He worked to uplift the untouchables and gave them a new name,' Harijan,' which means God's children.
In September 1932, B.R. Ambedkar negotiated the Poona Pact with Mahatma Gandhi.


24 September 1932, Poona Pact was signed
2. His symbol of self-reliance - the spinning wheel - became a popular symbol of Indian Independence Movement.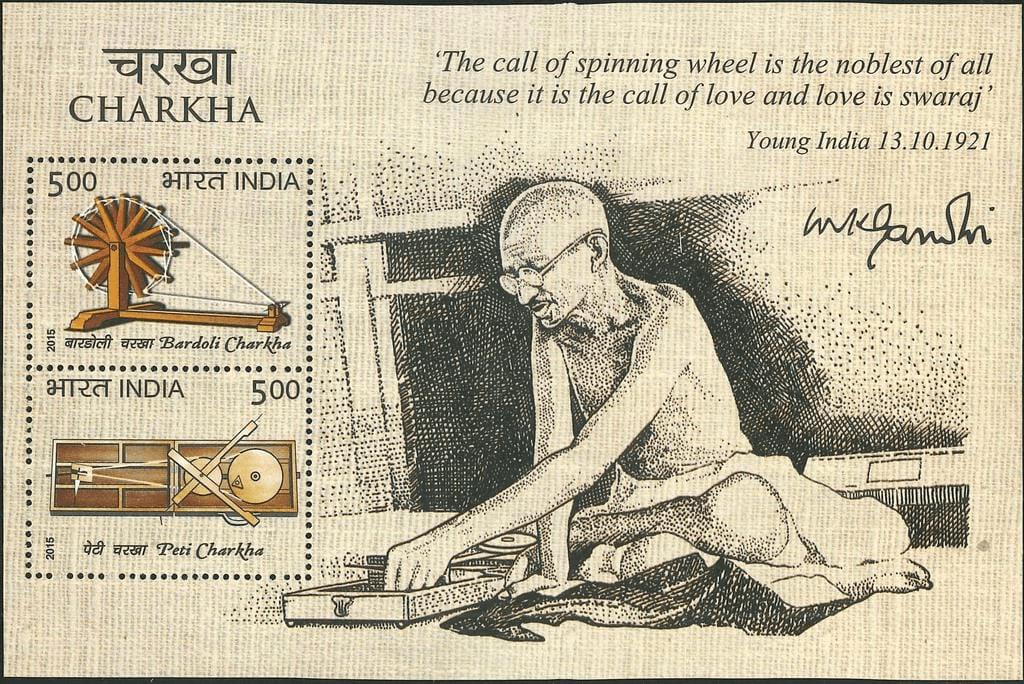 As tensions rose before and during the country's partition, he played a key role in pacifying people and averting the Hindu-Muslim riots.
He founded the Hindustani Prachar Sabha in 1942 at Wardha in Maharashtra. The organisation aimed to promote Hindustani, a link language between Hindi and Urdu.
3. Books: Hind Swaraj, My Experiments with Truth (Autobiography)
4. Death: He was shot dead by Nathuram Godse on 30th January 1948 (Martyrs' Day).

Some of his important works/movements
Satyagraha Movements
Non-Cooperation Movement (1920-22)
The Salt March and the Civil Disobedience Movement
Quit India Movement
Jayaprakash Narayan
India's Prime Minister bowed to Loknayak Jayaprakash Narayan on his Jayanti.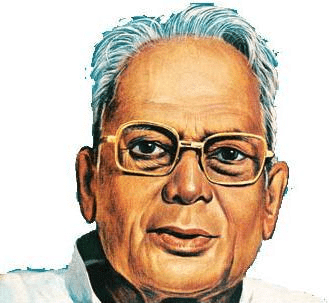 Loknayak Jayapraksh NarayanImportant Points
Birth: 11th October 1902 in Sitabdiara, Bihar.
Influenced in the United States by Marxist concepts and Gandhian ideology.
Freedom Struggle Contribution:

He joined the Indian National Congress in 1929.
He was jailed for a year in 1932 for involvement in the civil disobedience movement.
In 1939 he escaped but on Britain's side for his opposition to Indian participation in World War II.

In the formation of the Congress Socialist Party (1934), a left-wing group within the Party of Congress, he played a key role.
Post-Independence Role
He left the Party of Congress in 1948 and initiated an anti-Congress campaign.
He formed the Praja Socialist Party in 1952. (PSP).
In 1954, he devoted his life exclusively to Vinoba Bhave's Bhoodan Yajna Movement, which required land redistribution to the landless.
He advocated a "reconstruction of Indian polity" in 1959, using a four-tier hierarchy of town, district, state, and union councils (Chaukhamba Raj).
Total Revolution: Against Indira Gandhi Regime as she was found guilty of violating the Allahabad High Court's electoral laws. He advocated a social transformation program that he termed 'Sampoorna Kranti' (total revolution) in 1974 against corruption in public life.
Features
Total Revolution has seven component revolutions: political, social, economic, cultural, ideological or intellectual, educational and spiritual.
The aim was to bring about a change in the existing society in line with the Sarvodaya's ideals (Gandhian philosophy- progress for all).
Awards
Posthumously, Jayaprakash Narayan was awarded the highest civilian award in India, the Bharat Ratna (1999), for his "invaluable contribution to the struggle for independence and empowerment of the poor and downtrodden."
Kala Sanskriti Vikas Yojana

Recently, the Ministry of Culture issued guidelines for holding cultural events/activities in virtual/online mode under different components of the Kala Sanskriti Vikas Yojana (KSVY) scheme.
What is it?
With in-person exhibitions, events, and performances either canceled or delayed, the Covid-19 pandemic and the consequent lockdowns have significantly affected the performing arts and cultural sector.
Example: Behrupiyas.
Even if they can not stage programs in the physical format before and ensure continued financial assistance, the guidelines will allow artists to benefit under KSVY.
Kala Sanskriti Vikas Yojana (KSVY) is an umbrella scheme under the Ministry of Culture to promote art and culture.
It is a central sector scheme.
Under KSVY, the Ministry implements many schemes where grants are sanctioned/approved for programs/activities to be held.

Financial Assistance Scheme to Promote Art and Culture.
Financial assistance scheme for cultural infrastructure creation.
The Intangible Cultural Heritage Protection Scheme, which aims to promote India's 13 intangible cultural heritage, is recognized by the United Nations Educational, Scientific and Cultural Organization (UNESCO).
Nobel Prize in Literature

Why in the news?
Louise Glück was awarded the 2020 Nobel Prize in Literature "for her unmistakable poetic voice that with austere beauty makes individual existence universal."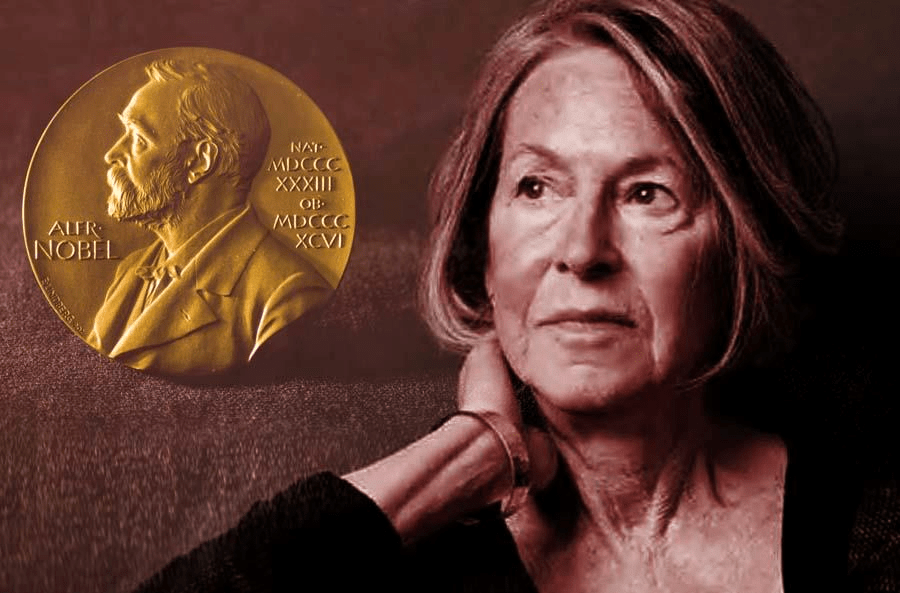 Nobel Laureate Louise Glück
About Louise Glück
The Nobel Prize in Literature is awarded by the Royal Swedish Academy for the entire body of work of a writer and is considered perhaps the most prestigious literary award in the world.
Since the Polish writer Wisława Szymborska won in 1996, Glück is the first female poet to win the prize.
Born in 1943 in New York City, Glück has written 12 poetry collections and 2 books of essays.
She was also awarded the Pulitzer Prize for Poetry in 1993 for her 1992 work 'The Wild Iris.'
Her themes include childhood, family life, trauma, death and healing.
About Nobel Prize
1. The Nobel prizes are in physics, chemistry, physiology or medicine, literature, and peace, as designated in the will of Alfred Nobel.
2. It is not awarded posthumously and is awarded to a maximum of three-person for a single category.
3. Specifically, Alfred Nobel designated the institutions responsible for the prizes he wished to establish:
For the Nobel Prize in Physics and Chemistry from the Royal Swedish Academy of Sciences,
Karolinska Nobel Prize Institute in Physiology or Medicine,
The Royal Swedish Academy of Literature for the Nobel Prize
Committee of five to be elected to the Nobel Peace Prize by the Norwegian Parliament (Storting).