VERY SHORT ANSWER TYPE QUESTIONS
1. Define nutrition.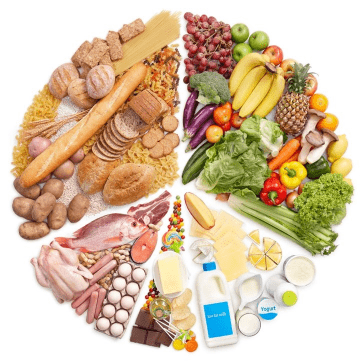 2. Name the enzymes present in stomach.
3. Which part of the body secretes bile? Where is bile stored?
4. Define peristalsis.
5. What is emulsification of fat?
6. Name the enzyme present in human saliva. What type of food material is digested by this enzyme?
7. Define assimilation.
8. Name the most common method of ingestion in Amoeba.
9. Why is food vacuole of Amoeba called temporary stomach?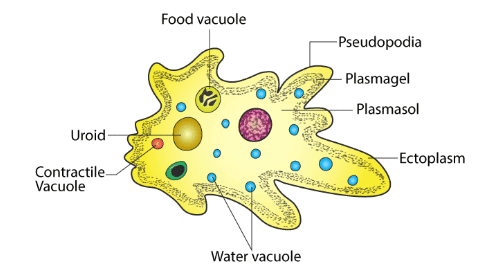 10. Name different types of teeth present in man.
11. Which part of alimentary canal is adapted for complete digestion and absorption of food?
12. What is succus entericus?
13. Name the largest gland of the human body.
14. Name the protein-digesting enzymes present in pancreatic juice of man.
15. What are the end-products of fat digestion?
16. Which structure prevents the entry of food particles into wind pipe?
17. Name the factors which affect photosynthesis.
18. Write complete reaction of photosynthesis.
19. Name any two types of pigment present in plants which can absorb sun light energy.
20. Name the cellular organelle where photosynthesis process occurs.
21. Give the function of guard cells.
SHORT ANSWER TYPE QUESTIONS
1. Describe various modes of nutrition.
2. Mention various steps of nutrition in Amoeba.
3. Draw the position of salivary glands in mouth.
4. What is the role of hydrochloric acid in our stomach?
5. State two functions of large intestine of man.
6. What criteria do we use to decide whether something is alive?
7. What are the differences between autotrophic nutrition and heterotrophic nutrition?
8. How is the small intestine designed to absorb digested food?
9. What is difference between ingestion and egestion?
10. How can the dental caries be prevented?
LONG ANSWER TYPE QUESTIONS
1. Look at the figure and identify X. What is its role in plants?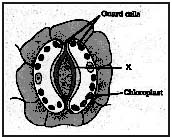 2. Which is the site of Photosynthesis ? In the given figure showing a section of leaf as seen under microscope. What is the role of waxy layer on upper epidermis?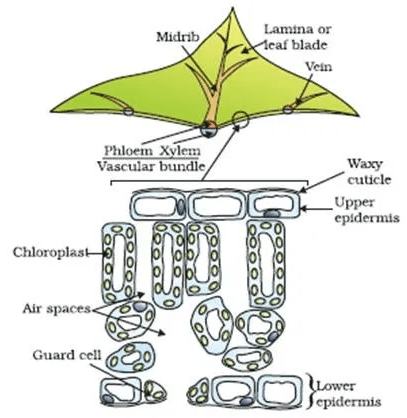 3. Look at the figure. Answer the following questions: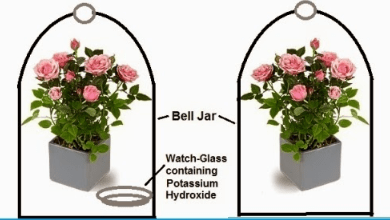 (a) What is the need to use potassium hydroxide
(b) Why do we need two plants?
(c) Why do we cover both plants with polythene sheets or bell jars?
(d) What observation do you expect at the end of experiment and why?
(e) What is the aim of activity?
4. If a plant is kept covered with a polythene sheet, we notice some water drops on the inner side of the sheet after some time. What are they due to? Name and define the process. What is the significance of this process in plants and nature? How does transpiration help in upward movement of water from roots to leaves?