Short Answer Type Questions
Q.1. For what purpose did the people in the forests use bamboo? [CBSE 2016]
Ans. Bamboo was used to make fences and to make umbrellas and baskets.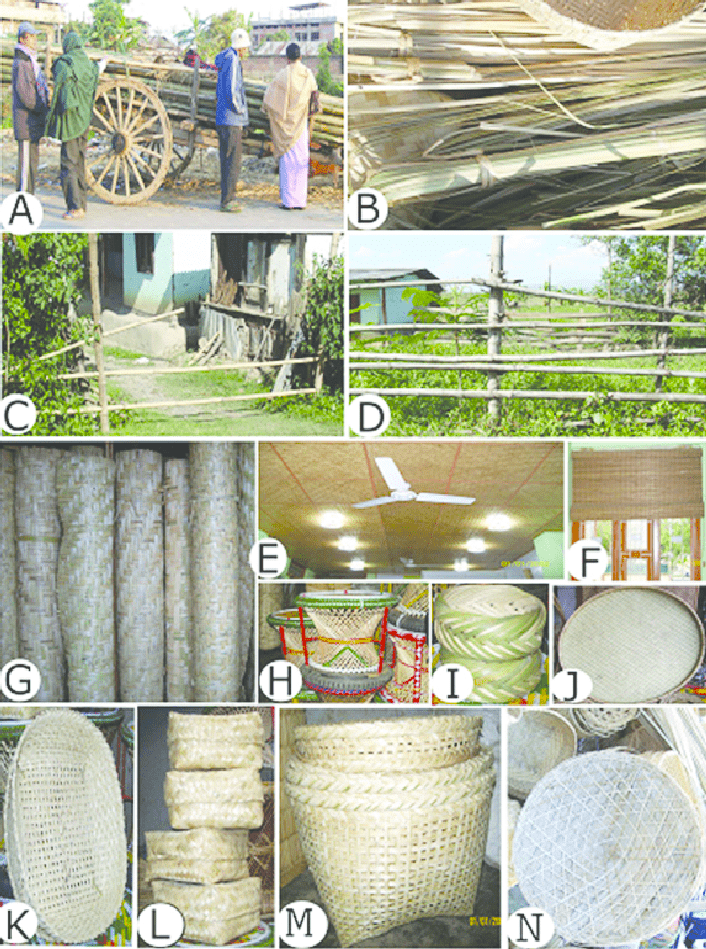 Uses of Bamboo
Q.2. Why did the Dutch feel the need to enact forest laws in Java? [CBSE 2016, 15]
Ans. In the 19th century, when it became necessary to control territory and not just the people, the Dutch enacted forest laws in Java, restricting villagers' access to forests. Now wood could only be cut for specified purposes.

Q.3. Describe the main causes of the revolt of Bastar. [CBSE 2016]
Ans. The main causes of the revolt of Bastar were as follows.
(a) The colonial government wanted to reserve 2/3 of the forests in 1905 and stop shifting cultivation, hunting and collection of forest produce.
(b) Some villagers were allowed to stay in the reserved forest on the condition that they worked free for the forest department in cutting and transporting trees and protecting the forest from fires. These villages came to be known as forest villages. People of other villages were removed without any compensation. They were not given prior notice.
(c) For long people had suffered under increased rents and demand for free labour and goods by forest officials. People also suffered because of famines in 1899-1900 and again in 1907-1908.

Q.4. Why was hunting popular in India and what were its effects? [CBSE 2015]
Ans. Hunting of big game was a popular sport in India. It was a popular sport among the emperors and nobility. Many Mughal paintings show emperors and princes enjoying a hunt. Under colonial rule, hunting increased to such an extent that many species became extinct. For the British, large animals was a sign of primitive society. They believed that by killing large animals, they would civilise India. Tigers, leopards and wolves were killed because they posed a threat to the villagers. Over 80,000 tigers, 150,000 leopards and 20,00,00 wolves were killed. Only then did environmentalists and conservators advocate that these animals had to be protected.
Long Answer Type Questions
Q.1. Describe the life of the tribal people of Bastar. [CBSE 2016]
Ans. (a) Bastar is located in the southernmost part of Chhattisgarh and borders Andhra Pradesh, Odisha and Maharashtra. A number of different communities such as Maria and Muria Gonds, Dhurwas, Bhatras and Halbas live in Bastar. They speak different languages but have common beliefs and customs.
(b) The people in Bastar believe that the Earth gave land to each village and in return, they look after the land and make offerings at each agricultural season.
(c) They also show respect to the spirit of the rivers, mountains and the forests.
(d) The local people of the village look after the natural resources of the village. If people wanted wood from another village, they had to make payments, called devsari, dand or man. Some people also engaged watchmen to look after their forest and each household contributed some grain to pay them.
(e) Every year the headmen of the villages met and discussed issues concerning the forest.