Training in Sports
11.1 Meaning and concept of sports training
11.2 Principles of sports training
11.3 Warming up and limbering down
11.4 Load, Adaptation, and recovery
11.5 Skill, technique and style
11.6 Symptoms of overload and how to overcome it
11.7 Concept of free play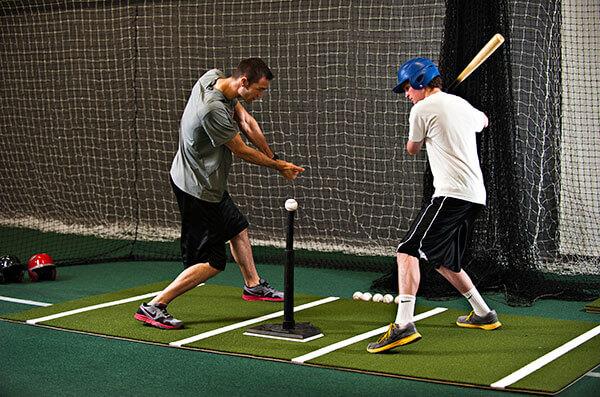 Fig: Sports trainingTRAINING IN SPORTS
11.1 Meaning and concept of sports training
Training has been referred to as a systematic exercise of effort for a considerable time, to develop the ability to five greater loads, especially for competitions. Sports training provides the other with the basic means to adapt to his particular stressor, through controlled exercise. This adaptation on the part of an athletes body answered, that his body is prepared fora greater load, This process is called training
Concept of Training :- Training for achieving something of for competition is not a new idea, with the passage of time more time and efforts are being devoted to training of preparation for competitions, with the invention of new techniques every now and then in the field of athletics, weight training methods has shown very encouraging results.
Training for any game or event has become very technical and a scientific approach is needed to get the desired results.

11.2 Principles of Sports Training
The principles of laws of sports training as follows:-
1. Principles of continuity
2. The principle of overload
3. The principle of Individual Differences
4. Principles of general and speech preparation
5. Principles of progression
6. Principles of specificity
7. Principles of variety
8. The principle of warmup and cool down
9. Principles of rest and recovery.
10. Warming up and Limbering Down

11.3 Warming up: It is a short-term activity carried out prior to any server or skilled activities. Warming up is an initial for a competition. Through such a workout we try to bring the group of muscles expected to take part in the activity to follow. It is primarily preparatory activity in which physiological and physiological of an athlete for the main activity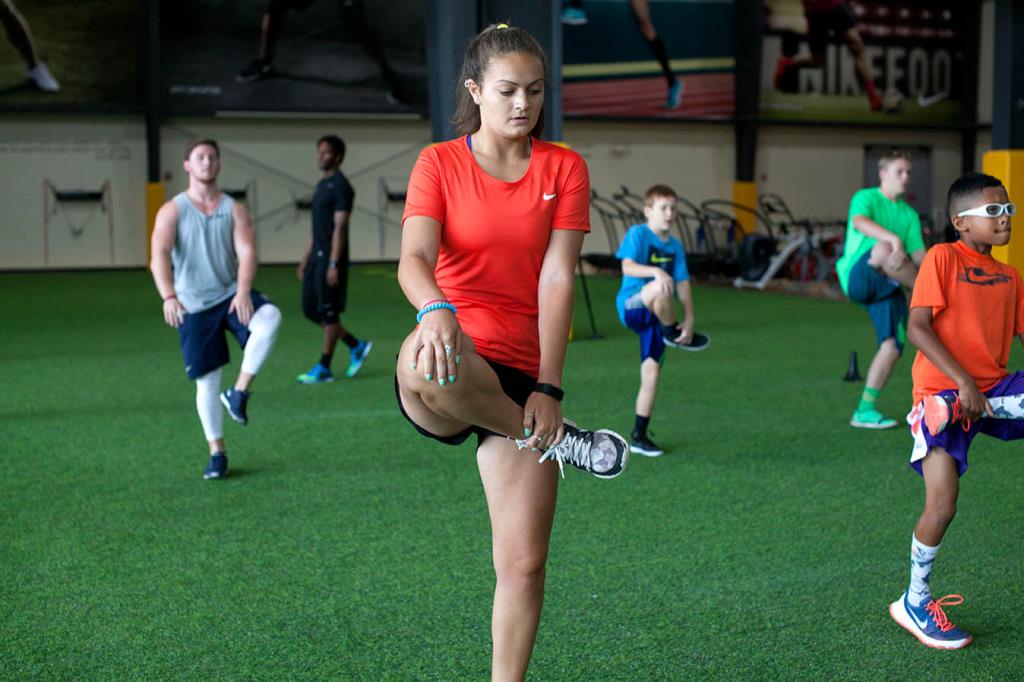 Fig: Warm upTypes of Worm up- (1) General Warm-up
(2) Specific warm-up
Limbering down or cooling down:-
At the and of the training session or competition, athletes are normally advised to worm down. This is done normally in the shape of light but continuous activity such as jogging or walking for some time at the end of the event. Such an activity after the competition of on activity after the competition of on event is called limbering down or cooling down.

11.4 Load [LOAD, ADAPTATION, AND RECOVERY]
1. Load:- The load is defined as weight or source of pressure. It is generally called an external stressor. It can also be explained as the amount of work to be done by a person or a machine. In the training of an athlete as a player, it refers to the total amount of work expected from him on a daily, weekly or monthly basis, heading in training can be done in various ways, therefore load is known a work of exercise that a sports person performs in a training can be done in various ways. A person performs in a training session.
2. Adaptation:- Continued exposure to an extra load in the training of an athlete leads to an adjustment in his body function that enables him to bear the extra load without feeling uneasiness. To obtain a higher degree of adaptation the lead or stressor should be increased gradually, overloading no doubt leads to adaptation.
3. Recovery
Recovery means the restoration of the body to a normal state after a period of intense training for competition. This period is also referred to a period of regeneration during which stressor related efforts are gradually eliminated. The increase in heart rate and respiratory rate depends on the intensity of the workout.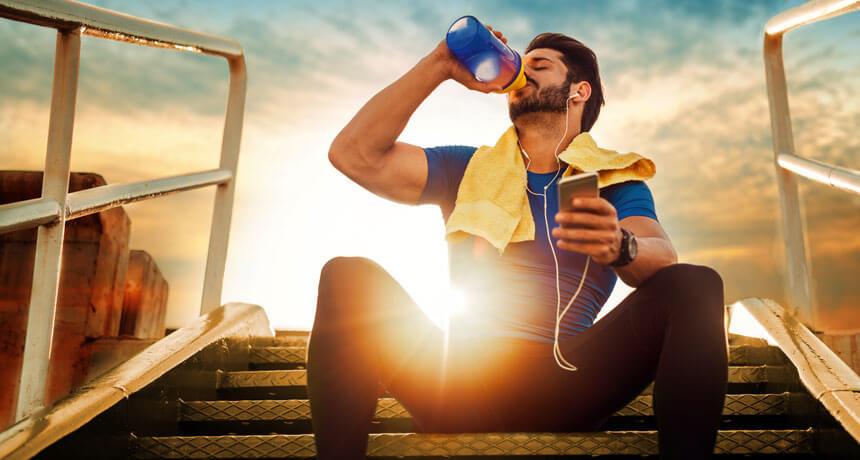 Fig: RecoveryThe time take by an individual's pulse rate to come down to 80-85 beats per minute would be the recovery period. During the recovery period, the body's resting state is restored.
11.5 Skill [SKILL, TECHNIQUE, AND STYLE]
1. Skill is an element of performance that enables the performer to do a large amount of work with little effort. The apparent visible ease of muscular work indicates a skillful movement or performance. In other words, it can be said that skill is the ability to do something well. Skill is that are unnatural and complex can be learned more easily if the different elements in the movements can be separated and learned by parts.
2. Technique
It means the way of doing a particular task scientifically. This way of doing a thing should be based on scientific principles and be effective in achieving an aim. It is a basic movement of any sports or event. We can say that a technique is a way of performing the skill.
3. Style
It is the manner of doing something that is characteristics of a particular person or pattern. It may or may not be based on sound principles. A style of doing a movement, If perfect, looks graceful and appealing. It is an individuals expression of technique in motor action, there fare each sportsperson due to his specific physical and biological capacities realize the technique in a different way. symptoms of overload and how to overcome it

11.6 What is overload?
Overload is not something that only needs to be applied on a daily basis, it must be applied over a lifetime of training. The final principle deals with the importance of applying overload logically overtime.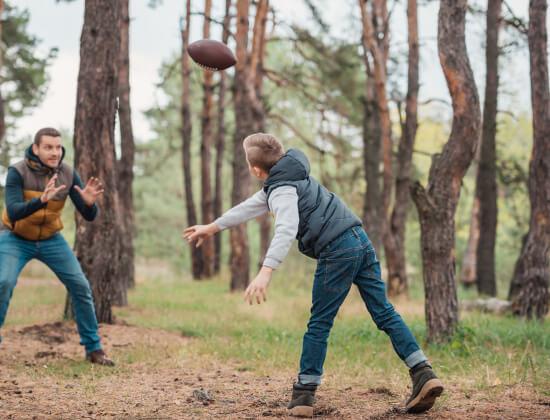 Fig: Overloading in sportsDuring training, which is beyond the capacity is known as overload.
Causes of overload
There can be various causes of over-load It could be because of various factors. How to Overcome Over Load
a) Through observation
b) Plan the training
c) Proper Nutrition
d) Psychological strategies
e) Social Interaction
f) Medical-aids

11.7 Free - Play
— "Play is fun"! This is how children usually respond when asked about the play. But the play is more than just fun. The play is engaging voluntary and spontaneous. Free play is a way for children to learn more about. 'Who they are'? and "What they can do".
— All children have a right to play. It is a process by which children learn. Good quality play opportunity has a significant impact on child development.
— Play allows children to use their creativity while developing their imagination, dexterity, physical, cognitive and emotional strength. The play is important to healthy brain development.
— It is through play that children a very early age engage and interact in the world around them.