Science & Technology
Commerce and Industry Minister Suresh Prabhu launches CIPAM's Website
On 24th October 2017, Minister for Commerce and Industry, Suresh Prabhu launched the official website for the Cell for IPR Promotion and Management (CIPAM) of the Department of Industrial Policy and Promotion (DIPP).
L aunch of CIPAM website:
i.CIPAM has been set up under the support of DIPP to implement the National Intellectual Property Rights (IPR) Policy. Secretary of DIPP, Ramesh Abhishek was also present during the launch.
ii. The CIPAM website is interactive and provides regular updates on all upcoming events including awareness programs conducted on Intellectual Property Rights.
iii. It would make resource material on IPRs available for various levels: schools, universities, industry and enforcement agencies. Also, educational blogs by CIPAM and IPR experts would be available.
About Department of Industrial Policy and Promotion (DIPP):
♦ Objective – formulation and implementation of promotional and developmental measures for growth of the industrial sector
♦ Chairman – Ramesh Abhishek
World's oldest astrolabe that guided ships to India found
A navigation tool recovered from a ship of Portuguese explorer Vasco da Gama, that guided ships to India in the 16th century, has been confirmed as the world's oldest astrolabe (maritime navigation tool).
World's oldest astrolabe:
i. The object was recovered by Blue Water Recovery, from the wreck of the ship Esmeralda, that sank in the Indian Ocean in 1503. Work was done at Bhattacharyya's Warwick Manufacturing Group (WMG) on the object.
ii. It showed that, it was an astrolabe from the 15th century, used by mariners to measure the altitude of the sun while at sea. It is the world's oldest astrolabe.
iii. The astrolabe is a bronze disc of 17.5 cm in diameter. It is engraved with the Portuguese coat of arms and the personal emblem of Don Manuel I, the King of Portugal during 1495-1521. The astrolabe is currently with Oman's national museum.
About Vasco da Gama:
♦ Occupation – Portuguese explorer
♦ Highlight – first European to reach India by sea
First 3D printed wearable 'battery' developed by Brunel University researchers
Researchers from Brunel University in the UK have developed the first 3D printed wearable 'battery'.
First 3D printed wearable 'battery':
i. The 3D printing method of the wearable 'battery' stacks silicone, glue and gel electrolyte, layer by layer to make a supercapacitor. The supercapacitor stores energy on its surface without chemical reactions.
ii. The wristbands could be used in the future to power smartphones, electric cars, medical implants like pacemakers etc. They have also passed stress tests without losing power.
iii. The research was published in the journal Materials Science and Engineering. It shows that, the power wristband can be made using cheap products from a household shop instead of sophisticated expensive metals or semiconductors.
About Brunel University:
♦ Location – Uxbridge, London, England
♦ Chancellor – Sir Richard Sykes
Environment
Supreme Court Fined Rs. 2 Lakh Fine On Environment Ministry
On October 24th 2017,The Supreme Court has fined of Rs 2 lakh on the Union Environment Ministry for not fixing the pollution emission standards of Sulphur Dioxide and Nitrogen Oxide for 34 categories of industries as per May 2 order and also SC banned of using pet coke and furnace oil in Delhi and the NCR to control the air pollution.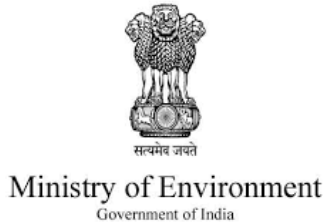 Standards should be fixed on or before June 30
i. The bench of Justice Madan B Lokur and Justice Deepak Gupta noted that in its May 2 order had directed the ministry and Central Pollution Control Board (CPCB) to fix sulphur oxides and nitrogen oxides standards for these industries and had said that standards should be fixed on or before June 30 in view of the provisions of the Environment Protection Act, 1986.
ii. The bench observed that four months have passed since the order was passed, but still the emission standards have not been finalised by the ministry.
iii. The CPCB in its confirmation to the court said the emission norms for SO2 and NOx for nine categories of industries had already been notified.\
iv. These industries include thermal power plants (in 2015), Dye and Dye Intermediate (2010), Cement (2016), Copper, Lead or Zinc Smelter (2011), Iron and Steel (2012), Coke oven (covered under Iron and Steel sector) (2012), Sulphuric Acid (2008), Petrochemicals (2012) and Pesticides (2011).
Central Pollution Control Board Eases Norms for Sewage Treatment Plants
Central Pollution Control Board (CPCB) has eased standards for sewage treatment plants (STP) coming up after June 2019.
i. As per 2015 proposal of Government, biochemical oxygen demand (BoD) in water treated by upcoming STPs should not be more than 10 mg/litre. BoD is a marker for organic pollutants in the water.
ii. This requirement has been eased and now upcoming STPs will have to conform only to 30 mg/litre of BoD (permitted by the current law).
iii .This norm will apply to all proposed STPs to treat sewage along the polluted stretches of River Ganga in Haridwar, Kanpur and Allahabad in Uttar Pradesh.
iv. However for STPs in State capitals, BoD has to be capped at 20 mg/litre.
v. The stricter norm of 10 mg/litre has been eased citing the reason that it is impractical and requires advanced technology which most of the States cannot afford.