SCIENCE & TECHNOLOGY
First ever chat based job search app 'Empzilla' launched
'Empzilla', a chat based job search mobile app, first of its kind in India has been launched.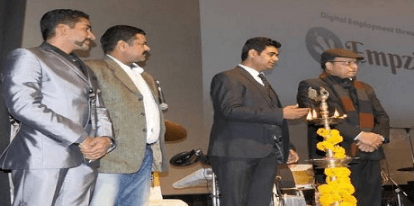 Empzilla:
i. Using Empzilla, employers and job searchers can easily carry out a conversation. This also spares the Human Resource department's strenuous job of going through so many mails.
ii. Empzilla has a geo location feature. This lets the users find out the exact distance between the hiring venue and the candidate's location.
iii .At every stage, candidate gets notifications like 'application viewed', 'application in review', 'shortlisted', 'interview invite'. This is said to be a quick and cost effective method.
About Empzilla:
♦ Chairman – Akash Attray
♦ Purpose – chat based job search mobile app
MP government launches "pollution metre" app to spread awareness against pollution
On 6th February 2018, Madhya Pradesh government introduced 'Pollution Metre', a mobile application to spread awareness against pollution in the western part of Madhya Pradesh.
Pollution metre:
i. The mobile application 'Pollution Metre' is available on Google Play Store. This app has been developed jointly by a private firm and Madhya Pradesh Pollution Control Board.
ii. Using the 'Pollution Metre' app, users can check the status of air, water and noise pollution in their areas.
iii. Using this app people from 8 districts in western Madhya Pradesh can notify their concerns regarding pollution and environment. This would help the government to have a check on pollution.
About Central Pollution Control Board (CPCB):
♦ Formed – 1974
♦ Chairman – S.P. Singh Parihar
HAL develops first Hawk-i flight
Hindustan Aeronautics Limited (HAL) has developed the first flight of Hawk-i with indigenous Real Time Operating System (RTOS).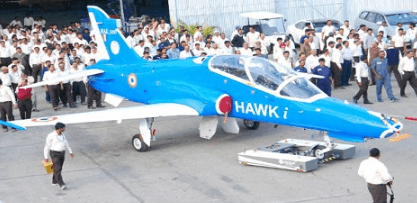 Hawk-i:
i. Hawk-i is the first indigenous RTOS developed from scratch in India. It has been certified by Center for Military Airworthiness and Certification (CEMILAC).
ii. RTOS is the system software that provides a standard run-time environment for safe and reliable real-time applications.
iii. This HAL-RTOS supports Integrated Modular Avionics (IMA) architecture. Its important features are address, space and time partitioning, priority pre-emptive process scheduling and health monitoring.
iv .The HAL-RTOS can be made as standard Real Time Operating System for future avionics systems made in India.
About Hindustan Aeronautics Limited (HAL):
♦ Headquarters – Bangalore
♦ Chairman – T. Suvarna Raju
India successfully test-fires nuclear capable Prithvi-11 from Odisha coast
On 7th February 2018, India successfully test-fired Prithvi-II, an indigenously developed nuclear capable missile from a test range in Odisha.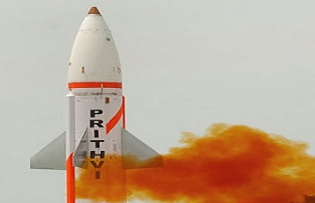 Prithvi-11:
i. Prithvi-11 is a surface-to-surface missile. It can strike through a range of 350 km. Its trial was carried out from a mobile launcher from launch complex-3 of the Integrated Test Range at Chandipur.
ii. All mission objectives were satisfied during the test launch and it was declared a successful launch.
iii. Prithvi-II has the capability to carry 500-1,000 kg of warheads. It has liquid propulsion twin engines. It uses advanced inertial guidance system.
iv. The launch was carried out by Strategic Force Command (SFC) of the Army. It was monitored by Defence Research and Development Organisation (DRDO) scientists.
v. Prithvi-II was inducted by the Armed forces in 2003. It is the first missile developed by DRDO under the Integrated Guided Missile Development Programme (IGMDP).
About Defence Research and Development Organisation (DRDO):
♦ Chairman – Dr S Christopher
♦ Headquarters – New Delhi
SpaceX launches 'Falcon Heavy' – world's most powerful rocket towards Mars
On 6th February 2018, SpaceX's launched its 'Falcon Heavy' rocket towards Mars from the Kennedy Space Centre in Florida.
Falcon Heavy:
i. Falcon Heavy is said to be the world's most powerful rocket. It carried a Tesla roadster as a mock payload.
ii. Three minutes after the launch, the Falcon Heavy's two side boosters separated from the central rocket.
iii. The two boosters flew back to earth eight minutes after launch. This is the first time a privately financed rocket has attempted to send a payload out of Earth's orbit.
About SpaceX:
♦ CEO – Elon Musk
♦ Headquarters – California, U.S.