Ques 21: Neha went to a party and she ate a variety of foodstuff there, on reaching home she started vomiting and had stomach ache. What do you think why it is so?
Ans: It is because of food poisoning. Food poisoning could be due to the consumption of food spoilt by some microorganisms.
Ques 22: How do we preserve cooked food at home?
Ans: We preserve cooked food at home by using preservatives like salt, sugar and edible oil. Common salt has been used to preserve meat and fish. It is also used to preserve amla, raw mangoes, tamarind, etc. Jams, jellies and squashes are preserved by using sugar. Vegetables, fruits, pickles are often preserved by oil and vinegar.
Ques 23: Why a mango gets spoilt and rotten after few days but a mango pickle does not spoil for a long period of time?

Ans: A mango gets spoilt and rotten after few days but a mango pickle does not spoil for a long period of time because mango pickles contains salt which acts as preservatives and prevent the growth of microorganisms in it.
Ques 24: What are preservatives and their importance?

Ans: Preservatives are naturally occurring or synthetically produced substance that are generally used to check the growth of microorganisms.
Example: Salt and sugar acts as preservatives in pickles to prevent the growth of microorganisms. Sodium benzoate and sodium metabisulphite are common preservatives.
Ques 25: Why milk is boiled before storage or consuming?
Ans: Boiling kills many microorganisms, thus milk is boiled before storing or consuming. Boiling of milk at about 70°C for 15 to 30 seconds and then suddenly chilling and its storage destroy all of its microorganisms and prevent further growth of the microorganisms.
Ques 26. What are viruses? Name some common diseases in human caused by virus.
Ans. Viruses are microscopic organisms. They however reproduce only inside the cells of host organism, which may be a bacterium plant or animal. Some diseases like cold, influenza (flu), polio and chicken pox are caused by viruses.
Ques 27. How do microorganisms survive under adverse conditions?
Ans. Under unfavourable conditions of temperature and water, they generally form a hard and tough covering called cyst. This protects them. When favourable conditions come they emerge from their shell, multiply and go through their life cycles.
Ques 28. How do microorganisms act as a cleaning agent of nature?
Ans. Microorganisms are also used in cleaning up of the environment. The organic wastes like vegetable peels and remains of animals are broken down into harmless and usable substances by the action of microorganisms. In agriculture they are used to increase soil fertility by fixing nitrogen and by making manure.
Ques 29. Explain the commercial use of microorganisms.
Ans. Microorganisms are used for large scale production of alcohol, wine and acetic acid (vinegar). Yeast is used for commercial production of alcohol and wine. For this purpose yeast is grown on natural sugar present in grains. Yeast converts the sugar into alcohol. This process is called fermentation. Microorganisms are also used to prepare medicines like antibiotics.
Ques 30. Mention some beneficial effects of bacteria.
Ans. Beneficial effects of bacteria:
(i) They help in fixation of nitrogen to increase soil fertility.
(ii) They are used to make vinegar, curd etc.
(iii) They help in the cleaning of environment by the decomposition of organic wastes.
(iv) They are also used in making medicines like antibiotics.
Ques 31. Explain the various types of bacteria.
Ans. The bacteria are classified into three types on the basis of their shape:
(i) Rod shaped (Bacillus): These are long and rod shaped bacteria like Lactobacillus.
(ii) Round shaped (Coccus): They are round shaped like Streptococcus.
(iii) Spiral: These are comma shaped bacteria like Triponema.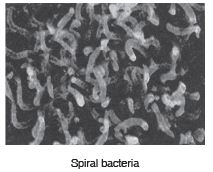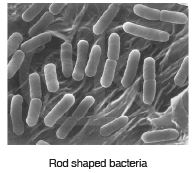 Ques 32. What are antibiotics? Explain with the help of examples.
Ans. The medicines which are used to kill or stop the growth of the disease-causing microorganisms are called antibiotics. The first antibiotics is Penicillin. It is discovered by Alexander Fleming in 1929. These days a large number of antibiotics are being produced from bacteria and fungi. For example: Streptomycin, Tetracycline and Erythromycin.
Ques 33. Explain the discovery of Penicillin.
Ans. In 1929, Alexander Fleming was working on a culture of disease-causing bacteria. Suddenly, he found the spores of a little green mould in one of his culture plates. He observed that the presence of mould killed and stopped the growth of bacteria. From this the mould penicillin was prepared.
Ques 34. Explain how does a vaccine work.
Ans. When a disease carrying microbe enters in our body, the body produces antibodies to fight the invader. The body also remembers how to fight the microbe if it enters again. So, if dead or weakened microbes are introduced in the healthy body, the body fights and kills the microbes by producing suitable antibodies. The antibodies remain in the body and we are protected from disease-causing microbes. This is how a vaccine works.
Ques 35. Describe the role of blue green algae and bacteria in fertility of soil.
Ans. Some bacteria and blue green algae are able to fix nitrogen from the atmosphere to enrich soil with nitrogen and increase its fertility. These microbes are commonly called biological nitrogen fixers. In this way bacteria and blue green algae increase the soil fertility.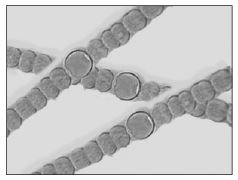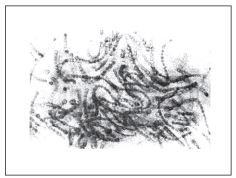 Fig. 2.13 The nitrogen fixing blue green algae.
Ques 36. Explain the cleaning action of microorganisms.
Ans. The microorganisms are called the cleaning agent of nature. Collect wastes of plants, vegetables and fruits from your nearby surroundings. Put them in a pit meant for waste disposal. After some time, it decomposed and got converted to manure by the action of microorganisms. In this way the waste products are converted into useful manure by the action of microbes. This is the way by which microorganisms act as cleaning agent of nature.
Ques 37. How do microorganisms spoil food?
Ans. Microorganisms grow on the food materials and multiply rapidly. They release toxins in the food and make them unfit to consume. They breakdown the food molecules into amines and change the taste, texture and appearance of food.
Ques 38. What do you mean by food poisoning?
Ans. Some microorganisms get settled on the food stuff. They release the toxic substances in the food stuff. This makes the food contaminated and unfit for use. This is called food poisoning. If anyone consumes this food, it can produce fatal results. Serious illness is caused and patient get frequent vomiting and loose motion. This physical condition can lead even to death. So it is very important that we preserve food to prevent it from being spoilt.
Ques 39. What is pasteurisation of milk?
Ans. Pasteurised milk can be consumed without boiling as it is free from harmful microbes. The milk as heated to about 70ºC for 15 to 30 seconds and then suddenly chilled and stored. By doing so the milk is prevented by the growth of microbes. This process was discovered by Louis Pasteur so it is called Pasteurisation.