Q.1. What is the role of Opposition?
OR
What is the function of the Opposition party?
Ans. Opposition party is a party which does not win elections in sufficient numbers to form a government. But it keeps an eye on the working of the ruling party and acts as a check on their activities. It prevents the ruling party from misusing its powers. It keeps a check on their expenditures, brings their failure before the public. If also protects the rights and liberties of the people by not allowing any law to be passed which threatens their fundamental rights.
Q.2. Write short notes on one-party system.
Ans. One-party system is followed in China, North Korea and Cuba. This system was also prevalent in USSR till its breakup into 15 independent states. They are mostly communist countries. There is no competition in this system. The lone party nominates candidates and the voters have to say "yes" or "no" only against the name of the candidates. They have another choice of not voting at all.
One-party system is popular in communist or authoritarian countries. Supporters of one-party system claim that this system helps the government in mobilising the talents of all citizens towards a common goal.
But this system limits the choices and freedom of the citizens, hence it is not a good system for a democracy. In democracy people must have at least two parties to choose from. The oneparty system is like a dictatorship, where people have to follow government policies.
Q.3. Are political parties no longer popular? Discuss with examples.
Ans. It is believed that in most of the countries in the world, political parties are no longer popular. People have lost their trust in them and become indifferent towards them. According to a recent survey in South Asia, majority says that they do not at all trust the parties. A number of people belong to the "Not much" category. In India, there is growing indifference towards parties. They have failed to reduce poverty, prices and this led to indifference and unpopularity. In the rest of the world, which contains many democracies, political parties are one of the least trusted institutions. But there is another side of the story. Strangely enough, participation and membership of the parties has increased in great numbers. In India, it is higher than many advanced countries like Canada, Japan, Spain and South Korea. Party membership is higher in South Asia than the rest of the world. Though parties may have become unpopular, but at least in India, the participation is becoming lighter every year.
Q.4. What is the first thing the Election Commission does after recognising a party? Does it treat every party as equal?
Ans. It allots a 'symbol' to the parties. It has to treat every party as equal, but it offers some special facilities to large and established parties. These parties are given a unique symbol and only the official candidates of that party can use that symbol. For example, the Hand is the symbol of only the Congress Party and the Lotus of the BJP. Parties which have these benefits are called recognised national political parties.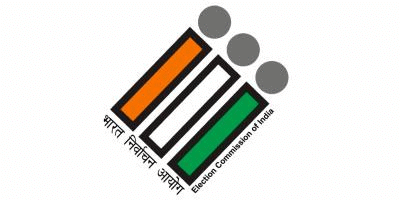 Q.5. What is the criteria laid down by the Election Commission for the proportion of votes in order to be a recognised party?
OR
What are the criteria laid down by the Election Commission in order to be recognised as a national party and a state party. [2011 (T-2)]
Ans. A party that secures 6% all of the total votes cast in an election to the Legislative Assembly of a state and wins at least two seats in the state is called a state party. A party that wins 6% of total votes caste in the elections for Lok Sabha or Assembly Elections in four states and wins at least four seats in the Lok Sabha is called a national party.
Q.6. Why is there a need to quickly solve the challenges faced by the political parties?
Ans. Political parties cannot remain in power if they lose the trust of the people. They have to face the criticism levelled at them by the others and try to quickly overcome the challenge. The voters or the people can lose trust in the party which does not try to meet the challenge and lose election.
Q.7. Name the four problem areas in the working of political parties. Why is dynastic succession bad for a democratic country?
OR
Mention any two challenges faced by political parties in India. [2011 (T-2)]
Ans. The four challenges are :
(i) Lack of internal democracy within parties
(ii) Challenge of dynastic succession
(iii) Money and muscle power
(iv) A meaningful choice
Dynastic succession means that the power remains in the hands of a few. They pass on this power to their family members, who may not have popular support or enough experience in politics and governance. In many parties, the top positions are always controlled by members of one family and this tendency is present to some extent all over the world even in older democracies. Examples : USA, India.
Q.8. Explain the terms DEFECTION and AFFIDAVIT.
Ans.
(i) When an elected MP or MLA changes his party, it is called Defection.
(ii) An affidavit is a signed document submitted to an officer, where a person makes a sworn statement regarding her/his personal information. In the case of politics, a candidate has to file an affidavit giving details of his property and criminal cases pending against him.
Q.9. What role has the Election Commission played in reforming political parties?
Ans.
(i) Made it compulsory for parties to hold organisational elections.
(ii) Political parties are to file their income-tax returns.
Q.10. Do you think reforms can be forced on political parties by legal actions?
Ans. No, people would stop participating in the work of political parties if there are too many legal hassles. Parties will find various illegal ways to break the law. Reforms cannot be imposed from outside. They have to come from within. Political parties will never allow a law to be passed which they do not like.
Q.11. 'No system is ideal for all countries and all situations'. Explain. [HOTS]
Ans. No system is ideal for all countries and in all situations because party system is not something any country can choose. It evolves over a long time, depending on the nature of society, its social and regional divisions, its history of politics and its system of elections. Each country develops a party system that is conditioned by its special circumstances.
Q.12. 'The rise of regional parties has led to strengthening of federation and democracy in our country.' Do you agree with the option? Why/why not? [HOTS]
Ans. Over the last few decades, the number and strength of regional parties has expanded. This made the Parliament of India politically more and more diverse, since no one national party is able to secure majority on its own in the Lok Sabha, the national parties are compelled to form alliances with state parties. This has contributed to the strengthening of federalism and democracy in our country.