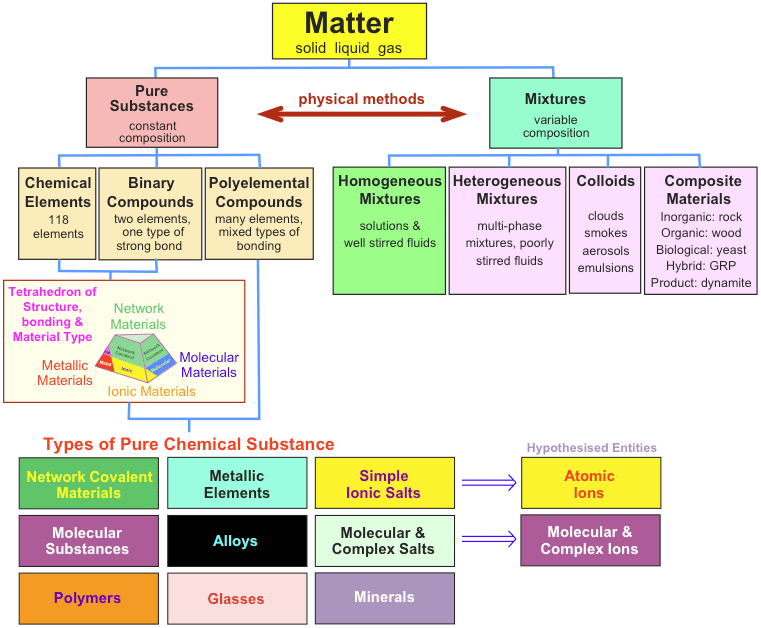 Compounds
A compound is a pure substance made up of two or more elements combined chemically in a definite ratio.
Characteristics
The properties of compound differ from those of its constituents.
Compound has a fixed melting point and boiling point.
Compound is a homogeneous substance.
Constituent elements can be separated by chemical process.
Mixtures
It is made up of two or more elements or compounds mixed in any ratio/proportion.
Properties
It may be homogeneous or heterogeneous.
The properties of constituent substances are retained.
No new compound is formed after mixing.
Constituents of a mixture can be separated by simple physical processes.
It does not have a fixed melting and boiling point.
Question 1:Mixture can be
➢ Separation of Mixtures


➢ Physical and Chemical Change


Solution
It is a homogeneous mixture of two or more substances.
Table: Difference between Solute and Solvent.




Question 2:In sugar solution,
Table: Difference between Suspension and Collodial Solution