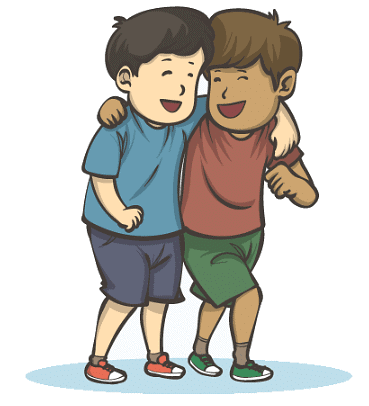 10 Lines on My Best Friend
Everyone has a best friend and my best friend's name is Kshitij Singh.
He studies in Class 2 at the same school and section as mine.
He is a tall and smart boy who is loved by everyone in my class.
He is a very bright student and always does his homework on time.
We study and sit in the class on the same bench side by side.
He helps me in my studies whenever I need guidance.
During break time, we share our tiffin and play games together.
We have a few things in common like we wash our hands before and after having food every day.
We are fond of listening to music and love watching the cartoon, Tom and Jerry after school.
I always pray that we remain best friends forever and God keep us safe always.