SPORTS
Football Delhi to launch Pro League in October
Football Delhi has planned to launch a Pro League in October 2018 and a community league in January 2019.
Football Delhi to launch Pro League in October:
i. On 15th May 2018, Football Delhi finalised and approved the Annual Calendar of football activities for the season 2018-19.
ii. Earlier, Football Delhi, was known as Delhi Soccer Association. The new season will start in July 2018 with the Golden League (U9 & U11 league), a mixed league for boys and girls.
iii. Football Delhi will organise Futsal competitions in December 2018. It will also organise an Amateur league for A and B Division clubs in August 2018.
iv. It has also planned to launch a corporate league. It will launch a U15 School league for girls and a proper women's football league. It will initiate a school league for private and government schools.
About Football Delhi:
♦ Jawaharlal Nehru Stadium
♦ Feroz Shah Kotla
♦ Dhyan Chand National Stadium
OBITUARY
Tom Wolfe, author of 'The Right Stuff' dies at 88
On 14th May 2018, Tom Wolfe, a journalist and novelist, passed away after he was hospitalized with an infection, in Manhattan, United States.
Death of Tom Wolfe:
i. Tom Wolfe was 88 years old. He joined The New York Herald Tribune as a reporter in 1962.
ii. He published his important novel "The Right Stuff," in 1979. It spoke about the first American astronauts and the Mercury space program.
Lavani singer Yamunabai Waikar passes away
On 15th May 2018, Lavani singer Yamunabai Waikar died after a short term illness, in Maharashtra.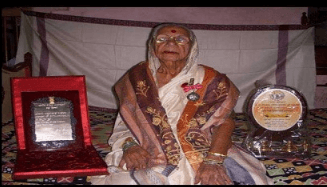 Death of Yamunabai Waikar:
i. Yamunabai Waikar was 103 years old. She received Padma Shri award in 2012.
ii. She was popular for her Lavani sings. She was born in Satara district, Maharashtra as Yamuna Vikram Jawale.
iii. She had also worked to create awareness about water conservation during the 1972 drought in Maharashtra.