Structure of Atom
Atoms & molecules build up the matter. Different kinds of matter have different types of atoms within them. There are various models that have been proposed to explain the arrangement of Sub-atomic particles present in the atom. The subatomic particles that exist in the atoms are-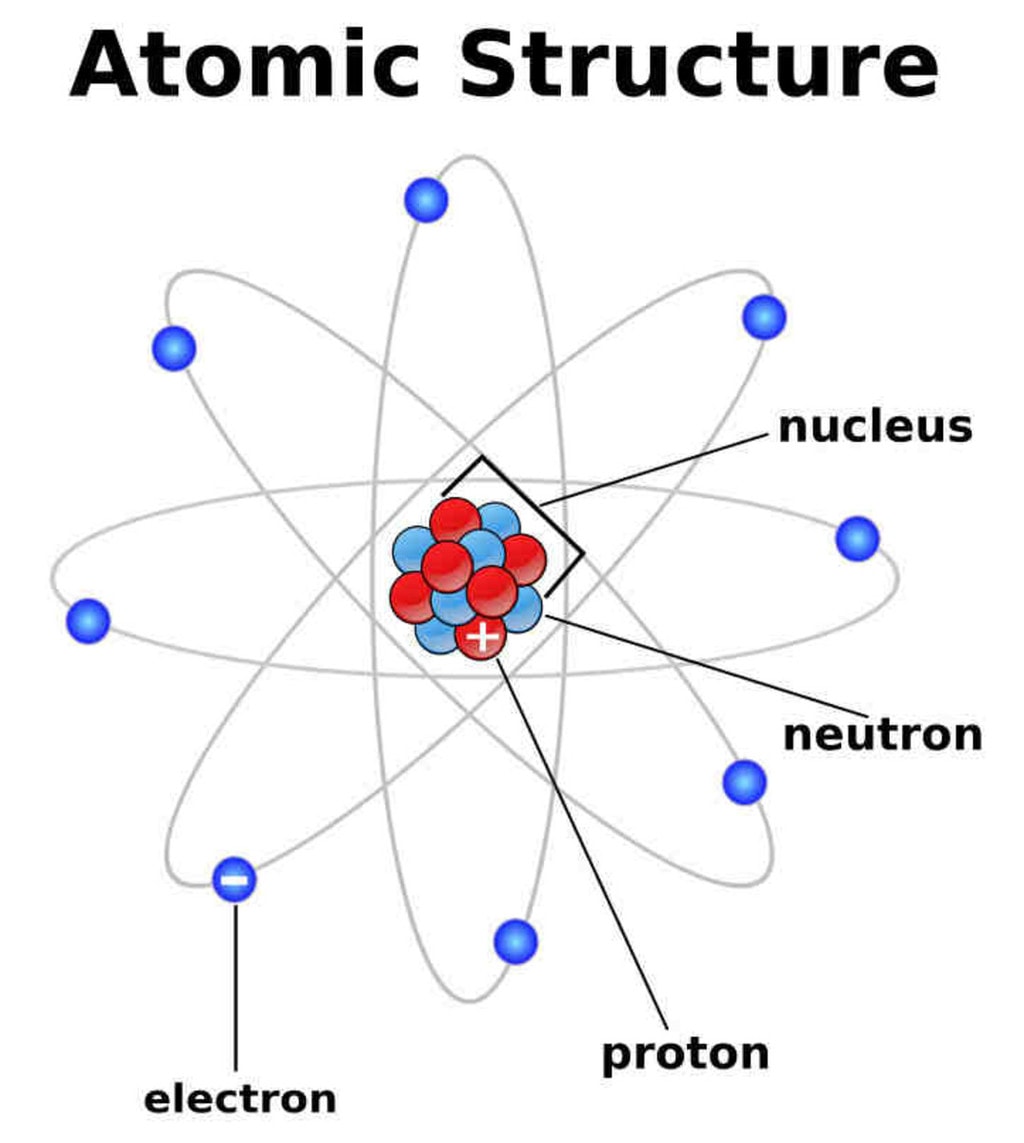 Neutrons
Neutrons are neutral in charge or uncharged subatomic particles present in the nucleus. Neutrons are required for the stability of a nucleus. Neutrons do not affect the electronic configuration. Neutron is essential to the production of nuclear power as well. The sum of protons and neutrons in the nucleus is called the mass number of atoms.
Protons
Protons are positively charged particles that are present along with neutrons in the atomic nucleus which lies in the center of the atom. The atomic nucleus of an atom consists of a fixed number of protons. Protons and neutrons are collectively called nucleons as they are the particles present in atomic nuclei. The identity of an element can be determined by the number of protons as the number of protons in the nucleus is referred to as the atomic number.
Atomic number 1 tells that the number of protons in the atom is 1, thus, its identity is fixed which is a Hydrogen atom.
Atomic number 2 tells that the number of protons in the atoms is 2, thus, its identity is fixed which is the Helium atom.
Atomic number 3 tells that the number of protons in the atoms is 3, thus, its identity is fixed which is the Lithium atom.
Electrons
Electrons exist as a cloud of negatively charged particles, in an atom. The extra nucleus part is a much larger region that contains this electron cloud. Electrons revolve in orbit around the nucleus. The structure of the atom is held together by the attraction between protons and electrons. All the chemical reactions that take place are due to the addition or removal of electrons. Electrons move around the nucleus in a proper arrangement of orbitals. The attraction between electrons and protons overcome the electron-electron repulsion which could have caused the structure unstable.

Question-
Atomic number of an uncharged atom is 32. What are the number of electrons in it?
Solution
- Since the atom is uncharged then the number of protons will be equal to the number of electrons. Since the atomic number is 32 that means number of protons is 32 as well and number of electrons is 32 too.