This story is about the narrator's grandfather's admiration and liking for animals. He bought a baby monkey from a tonga driver and named it Toto.
He wanted Toto because he already possessed a tortoise, a pair of rabbits, a tame squirrel, a goat but no monkey. With the coming of Toto his mini zoo transformed into a real zoo.
Toto's presence was kept top secret as grandmother abhorred animals.
Toto was kept in a little closet which opened into the narrator's room. Toto tore off narrator's school blazer. Toto when kept in the zoo, started troubling other animals.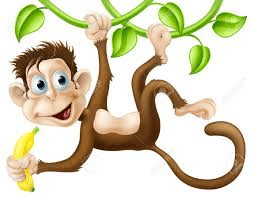 One day, grandfather had to go to Saharanpur to collect his pension. He took Toto along with him because he was a great menace to be left in the zoo troubling other animals. Toto was ultimately accepted by the family. He was left in the stable to stay along with Nana, the family donkey even Nana got fed up of Toto.
One day, Toto nearly boiled himself alive by jumping into the large kitchen kettle that had been left on the fire to boil for tea. It was grandmother who came to his rescue and saved him. As days passed by, Toto's pernicious activities did not lessen therefore ultimately grandfather sold back Toto to the tonga-driver and ultimately heaved a sigh of relief.