The book itself needs no introduction. Spectrum's Modern History is like a bible for UPSC Modern History Preparation for aspirants. It covers practically every facet of Modern History.
It's worth noting that the book simplifies the concept of Modern history and its numerous schedules for aspirants' ease of comprehension. While the Spectrum contains every little and crucial information that must be learned and retained until the exam, the aspirants are frequently swamped by the volume of the book. It is one of the most popular and comprehensive books on the Modern history for UPSC Preparation and has been a consistent bestseller for many years.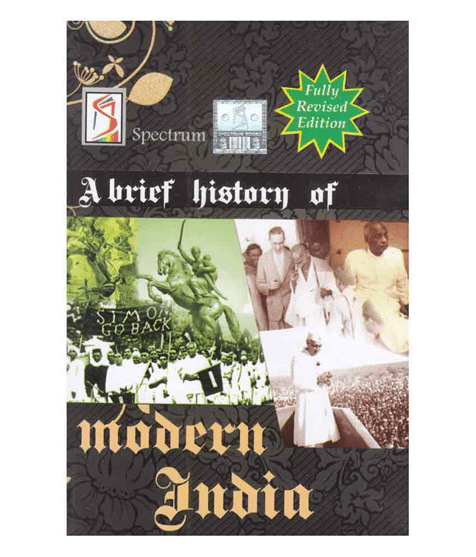 This is the reason that the experts of EduRev, who've mentored toppers like Anudeep Durishetty (AIR 1 2017) have prepared Spectrum's chapter-wise summaries to help students in their UPSC preparation. You can find chapter-wise summaries for all the chapters of Spectrum's Modern History for UPSC preparation here:
Please note that 10%-20% of the above-mentioned documents are free while others are locked and can be accessed by subscribing to the EduRev Infinity package for UPSC.
You can also find summaries of other important books on EduRev:
UPSC level MCQs for all chapters of Laxmikanth for Indian Polity UPSC

Summary for Ramesh Singh for Indian Economy for UPSC (all chapters)

Summary for Shankar IAS Notes for Environment for UPSC (all chapters)

Summary of Nitin Singhania for Art & Culture for UPSC (all chapters)

Summary for GC Leong for Geography for UPSC (all chapters)