Formaldehyde
Some major intermediates derived from formaldehyde are chelating agents, acetal resins, 1,4-butanediol, polyols, methylene diisocynate. It is also used for the manufacture of wide variety of chemicals, including sealant, herbicides, fertilisers, coating, and pharmaceutical. Product profile of formaldehyde is given in Table M-VII 4.7.
Formaldehyde is commercially available as aqueous solution with concentration ranging from 30-56 wt.% HCHO. It is also sold in solid form as paraformaldehyde or trioxane. The production of formaldehyde in India has been growing at a fairly constant rate during last ten years. There are presently about 17 units in India. Installed capacity and production of formaldehyde during 2003-04 was 2.72 lakh tonnes and 1.89 lakh tonnes respectively.
Various industrial processes for manufacture of formaldehyde using silver and ironmolybdenum catalyst are given below:
Catalyst Process licensor
Silver catalyst processes Bayer, Chemical construction, Ciba, DuPont, IG Farben, CdF Chemie process, BASF process, ICI process,
Iron-molybdenum catalyst processes Degussa process, Formox process, Fischer-Adler, Hiag-Lurgi, IFP-CdF Chimle Lumus, Motedisous, Nikka Topsoe, Prolex
Process diagram for manufacture of formaldehyde using silver and iron-molybdenum catalyst is shown in Figure M-VII 4.5 and Figure M-VII 4.6 respectively.
Table M-VII 4.7: Product Profile of Formaldehyde
Product

Uses

Formaldehyde

Thermosetting resin: Phenol, Urea Melamine, Formaldehyde resins

Hexamethylenetetramine, Plastic & pharmaceuticals

1,4-Butadiol

Methylene diisocyanate

Fertiliser, Disinfectant, Biocide Preservative, Reducing agent, Corrosion inhibitor

Polyaceta resin p-formaldehyde

Pentaerythritol (Explosive-PETN),Alkyl resins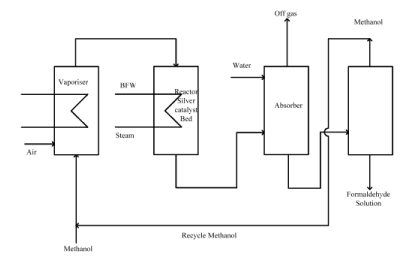 Figure M-VII 4.5: Formaldehyde Using Silver Catalyst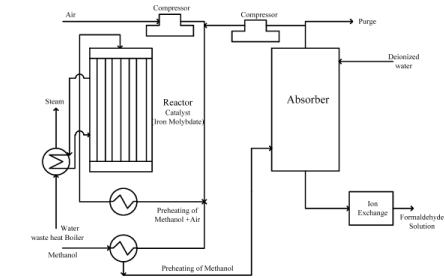 Figure M-VII 4.6: Formaldehyde from Iron Molybdenum Catalyst
Acetic Acid (Ch3cooh)

Acetic acid is one of the most widely used organic acid and finds application in the manufacture of wide range of chemicals. Acetic acid is the largest methanol based chemical in terms of volume. World capacity and consumption pattern of acetic acid is given in Table M-VII 4.8. Installed capacity of acetic acid in India is mention in Table M-VII 4.9. Table M-VII 4.10 shows the market share of acetic acid in India by different companies. Product profile of acetic acid is given in Table M-VII 4.11.
Table M-VII 4.8: World Acetic Acid Capacity and Consumption Pattern
Product

Consu

mptio

n

2002

('000

tonnes

)

Consumption

Growth

(percent)

Capacity

2002

('000

tonnes)

Announced

Capacity due by 2012 ('000 tonnes)

Capacity Change Needed by 2012 2002 after Announcement

1997­

2002

2002­

2007

2007­

2012

('000

tonnes)

percent

Acetic

Acid

8,302

3.9

3.4

2.5

9,559

994

1,785

19
Table M-VII 4.9: Installed Capacities of Acetic Acid in India
| | |
| --- | --- |
| Company | Installed capacity (TPA) |
| Indian Organics Chemicals Ltd. | 15,000 |
| Somaiya Chemicals ltd. | 15,000 |
| Somaiya organics | 20,000 |
| Andhra Sugars Ltd. | 1,000 |
| Ashok Organic Industries | 30,000 |
| EID Parry (I) Ltd. | 10,000 |
| Gujarat Narmada Valley Fertiliser Corp. Ltd. | 50,000 |
| Kanoria Chemicals & Industries | 6,000 |
| Laxmi Organic Ltd. | 9,500 |
| Trichy Distilleries | 12,000 |
| Vam Organics | 1,15,500 |
| Ashok Alcochem Ltd. | 5,400 |
| Dhampur Sugar mills | 7,300 |
| Pentokey Ltd. | 7,000 |
| Polychem Ltd. | 7,500 |
| Trident alcochem | 6,000 |
Table M-VII 4.10:Market Share of Major Acetic Acid Manufacturer
| | |
| --- | --- |
| Name of the companies | Percent Share |
| Jubilant Organosys Ltd. | 22 |
| | |
| --- | --- |
| Ashok Organics ltd. | 17 |
| IOCL | 9 |
| Gujarat Narmada Valley Fertiliser Corp. Ltd. | 9 |
| Others | 43 |
Table M-VII 4.11: Product Profile of Acetic Acid
| | |
| --- | --- |
| Product | Uses |
| Mono chloro acetic acid | CMC manufacture, adhesives, thickeners for drilling muds, food industry, pharmaceuticals, textiles, 2,4-D(insecticides) |
| Ethyl acetate,n-butyl acetate, isopropyl acetate | Coatings, adhesives, inks and cosmetics |
| Vinegar | Food Preservative |
| Cellulose Acetate | Fibers, plastic film |
| Acetic anhydride | Pharmaceuticals, intermediates, cellulose acetate |
| Acetanilide | Pharmaceutical, dyes intermediate, Rubber accelerator, Peroxide stabilizers |
| Per acetic acid | Special Oxidants |
| Terephthalic Acid, DMT | Polyester fiber, packaging, photographic films, magnetic tape sectors |
| Vinyl acetate | Polyvinyl acetate, polyvinyl chloride, paints, Adhesives, and coatings |
Chloromethanes (Methyl Chloride, Methylene Dichloride, Chloroform, Carbon Tetrachloride)
Chlorinated methanes, which include methyl chloride, methylene dichloride, chloroform and carbon tetrachloride, are important derivatives of methane and find wide application as solvents and as intermediate products. Product profile of Chloromethane is given in Table M-VII 4.12
Table M-VII 4.12: Product Profile of Chloromethane
Product

Uses

Methyl chloride

Refrigerant, butyl rubber, silicones, solvent, tetramethyl lead, intermediates

Methylene

dichloride

Solvent, Intermediates, Photographic film, Degreasing solvents, Aerosol, Propellants

Chloroform

Chlorodifluoro methane, (Refrigerants), Propellants,
Pharmaceuticals

Carbon tetra

chloride

Dichlorodifluoro methane, Trichlorofluoro methane, Solvent, Fire extinguishers
Process Technology
There are two major routes for the manufacture of chloromethane:
Direct chlorination of methane
Through methanol route
Direct Chlorination of Methane: Chlorination of methane (natural gas) is carried out at around 400-450 oC during which following reaction takes place:


Dimethyl Formamide [Hcon(Ch3)2]
Dimethyl formamide is one of widely used solvents in the manufacture of acrylic fiber. Because of its high dielectric constant, aprotic nature, wide liquid range and low volatility, dissolving power it is frequently used for as solvent.
Process Technology
Dimethyl formamide is made by following two processes:
Two step process
Process involves carbonisation of methanol to methyl formate using basic catalyst and reaction of methyl formate with dimethylamine.

Acetylene
It plays important role during and after World War II in providing feedstock for large number of organic chemicals when petrochemical industry was not well developed. Acetylene's highly reactive triple bond provided a ready "handle" for chemists to grab onto for designing process chemistry Safety issues involved with handling of large volumes of acetylene and its expense are big problem with adoption of acetylene based processes. The process of acetylene requires much energy and is very expensive. of attractive petrochemical feedstock. Acetylene is still being used for manufacture of chemicals.
Various Routes for Acetylene:
Calcium Carbide Route: This is the oldest method for production of acetylene and still acetylene is produced by this process in small scale as well large scale. Calcium carbide is produced by reacting lime with coke at temperature 2,000-2,100 oCin an electric furnace. Two processes produce acetylene from calcium carbide process: Wet process and Dry process. Dry process is preferred as in case of calcium hydroxide, which is produced during the process (is produced in the form of dry calcium hydrate).
CaC2 +2 H2O→ C2H2 + Ca(OH)2
Acetylene from Cracking of Hydrocarbons: Cracking of hydrocarbons such as methane, ethane, propane, butane, ethylene, and natural gas can make acetylene.
2 CH4 → C2H2 +3 H2
C2H4 →C2H2+H2
C4H10 →C2H2+C2H4+2 H2
Product Derived from Acetylene: Acetylene is extremely reactive hydrocarbon and was initially was used for the manufacture of large number of chemicals which are now being derived from acetylene route. Product profile of acetylene is given in Figure M-VII 4.7 and Figure M-VII 4.8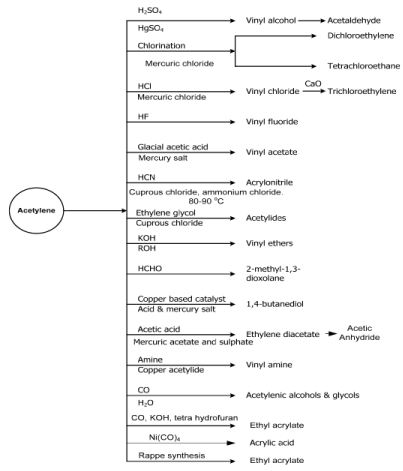 Figure M-VII 4.7: Product Profile of Acetylene
Acetaldehyde:

Acrylonitrile: HC≡CH+HCN → HC=CH= CH2=CHCN
Chlorinated solvents:

Vinyl acetate:
HC≡CH+CH3COOH → CH2 = CHOOCCH3
Chloreprene
HC≡CH+CH3COOH CH2 = CHOOCCH3
CH2 = CHOOCCH3+Cl2 CH2=CClCH=CH2
Vinyl Chloride and Vinylidene Chloride
HC≡CH+HCl → CH2 =CHCl
CH2 =CHCl+Cl2 → CH2 ClCHCl2
CH2 ClCHCl2 → CH2 = CCl2+ HCl
Vinyl fluoride:
HC≡CH+ HF → CH2=CHF
Figure M-VII 4.8: Reactions in Acetylene derived Chemicals