Ladies and Gentlemen, lend me your ears and someone open a champagne, please! EduRev app has won the greatest honour an app can receive: The Google Play Award for being The Best App of 2017!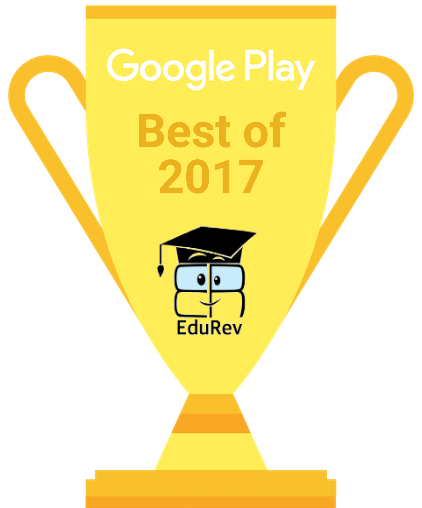 Google found us the perfect choice as the winner under the 'Hidden Gem Category' because of all the support we have been getting from the ever-growing EduRev Community now consisting of a million plus users. This is what the official statement from Google's Editorial Team said:
"We think your app was one of the best on Google Play in 2017. We know that you and your team have worked hard to create a unique and compelling experience, so consider this our way of saying thank you for bringing your innovation and expertise to the Play Store."
We almost have tears in our eyes (and even our mums :P), but jests apart we really want to thank each one of you for being a part of our journey and making it possible. And, thank you, the mighty god of internet that is Google. We also love the Editors choice badge that now proudly shines on top of the app page and are really glad you selected us from the millions of apps on the Playstore to bestow this honour!
P.S. For those of you have an Android Phone but still don't have the award-winning app, you can check out what Google liked in us, on this link: www.edurev.in/android