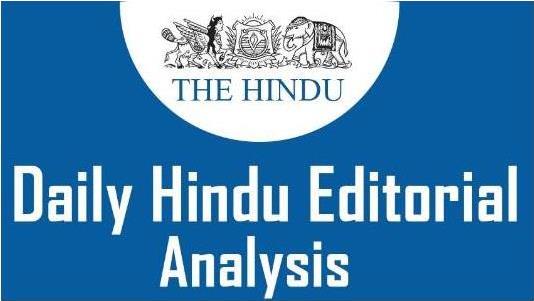 1. Green Over Brown-
GS 3- Conservation, environmental pollution and degradation, environmental impact assessment
Context
Recently, virtual Climate Ambition Summit was held which was co-convened by the UN to mark five years of the Paris Agreement.
India asserted at the Summit that it is well on its way to not just fulfilling its national pledge on emissions reduction, but exceeding the commitment.
The performance, outlined by PM, rests primarily on the estimated present reduction of emissions intensity by 21% over 2005 levels.
What is Paris Agreement?
The Paris Agreement is a legally binding international treaty on climate change. It was adopted by 196 Parties at COP 21 in Paris, on 12 December 2015 and entered into force on 4 November 2016.
Its goal is to limit global warming to well below 2, preferably to 1.5 degrees Celsius, compared to pre-industrial levels.
To achieve this long-term temperature goal, countries aim to reach global peaking of greenhouse gas emissions as soon as possible to achieve a climate neutral world by mid-century.
The Paris Agreement is a landmark in the multilateral climate change process because, for the first time, a binding agreement brings all nations into a common cause to undertake ambitious efforts to combat climate change and adapt to its effects.
How Does The Paris Agreement Work?
Implementation of the Paris Agreement requires economic and social transformation, based on the best available science.
The Paris Agreement works on a 5- year cycle of increasingly ambitious climate action carried out by countries.
By 2020, countries submit their plans for climate action known as nationally determined contributions (NDCs).

NDCs
In their NDCs, countries communicate actions they will take to reduce their Greenhouse Gas emissions in order to reach the goals of the Paris Agreement. Countries also communicate in the NDCs actions they will take to build resilience to adapt to the impacts of rising temperatures.
Long-Term Strategies
To better frame the efforts towards the long-term goal, the Paris Agreement invites countries to formulate and submit by 2020 long-term low greenhouse gas emission development strategies (LT-LEDS).
LT-LEDS provide the long-term horizon to the NDCs. Unlike NDCs, they are not mandatory. Nevertheless, they place the NDCs into the context of countries' long-term planning and development priorities, providing a vision and direction for future development.
The Paris Agreement provides a framework for financial, technical and capacity building support to those countries who need it.

How Are We Tracking Progress?
With the Paris Agreement, countries established an enhanced transparency framework (ETF).
Under ETF, starting in 2024, countries will report transparently on actions taken and progress in climate change mitigation, adaptation measures and support provided or received. It also provides for international procedures for the review of the submitted reports.
The information gathered through the ETF will feed into the Global stocktake which will assess the collective progress towards the long-term climate goals.
This will lead to recommendations for countries to set more ambitious plans in the next round.
An Opportunity To Review
The goal of India is to reduce between 33% and 35% of GDP by 2030, and the twin pillars of renewable energy and higher forest cover.
Indeed, the Emissions Gap Report 2020 of the UNEP includes India among nine G20 members who are on track to achieve their unconditional commitments under the Paris pact, based on pre-COVID-19 projections.
Significantly, the G20 bloc as a whole, responsible for 78% of greenhouse gas emissions (GHG), was not expected to meet its pledges, but some countries and the EU as a group announced higher ambition at the summit.
The brief reduction in global GHG emissions brought about by the pandemic has given all countries an opportunity to review their development trajectories.
The unprecedented event has enabled them to deploy an extraordinary fiscal stimulus for rehabilitation of economies — estimated at $12 trillion globally — making green growth a possibility.
India faces a particular challenge, in moving its pandemic rehabilitation spending away from traditional brown sector policies aligned with fossil fuel use to green territory.
What Have We Achieved So Far?
Although climate change action needs to be massively increased to achieve the goals of the Paris Agreement, the years since its entry into force have already sparked low-carbon solutions and new markets.
More and more countries, regions, cities and companies are establishing carbon neutrality targets.
Zero-carbon solutions are becoming competitive across economic sectors representing 25% of emissions.
This trend is most noticeable in the power and transport sectors and has created many new business opportunities for early movers.
By 2030, zero-carbon solutions could be competitive in sectors representing over 70% of global emissions.
Need Support From States
At the recent summit, Mr. Modi took credit for expansion of forests, which, according to the national pledge under the Paris Agreement, will serve as a carbon sink of 2.5 bn to 3 bn tonnes of carbon dioxide equivalent by 2030.
This is a key goal, given that it has multiple benefits, protecting biodiversity, influencing the climate system and providing resources for communities. But it is fraught with uncertainty.
The Centre has questioned the veracity of State afforestation data and said only a fourth of the claims they made were deemed credible.
Clearly, without a cohesive policy on verifiable afforestation, the carbon sink approach may yield poor dividends, with questions hanging over the spending.
Achieving 100 gigawatts of solar power capacity within the overall renewables goal, from 36 GW now, needs a steep scale-up that must actively promote rooftop solar installations.
There is little evidence that this is a high priority for most States.
Transport-related emissions, which are a major component of the whole, have risen sharply in the unlock phase of the pandemic as people prefer personal vehicles, but the issue received little support from States which failed to reorder cities for cycling and pedestrianisation.
Large-scale agriculture insurance against climate disasters also needs attention.
Conclusion
In the year that remains before countries meet at the UN Climate Change conference in Glasgow in 2021, India needs to focus on future emissions and plan green investments that qualify for global climate funding.
India's climate goals are on track, but future investments must be sustainable.
2. India Needs to Rethink its Nutrition Agenda
GS 2– Issues Relating to Development and Management of Social Sector/Services relating to Health
Context
Poor nutritional outcomes in NFHS-5 (National Family Health Survey) show that a piecemeal approach does not work in combating nutrition related issues.
Nutritional Status Report
The Ministry of Health and Family Welfare has released data fact sheets for 22 States and Union Territories (UTs) based on the findings of Phase I of the National Family Health Survey-5 (NFHS-5).
The 22 States/ UTs don't include some major States such as Tamil Nadu, Rajasthan, Punjab, Uttar Pradesh, Jharkhand, Odisha and Madhya Pradesh.
While the national picture will only be clear when the survey is completed and data are released for all the States and UTs, what we have so far paints a troubling picture in relation to nutrition outcomes.
Worrying Findings
Of the 22 States and UTs, there is an increase in the prevalence of severe acute malnutrition in 16 States/UTs (compared to NFHS-4 conducted in 2015-16).
Kerala and Karnataka are the only two big States among the six States and UTs where there is some decline.
The percentage of children under five who are underweight has also increased in 16 out of the 22 States/UTs.
Anaemia levels among children as well as adult women have increased in most of the States with a decline in anaemia among children being seen only in four States/UTs (all of them smaller ones — Lakshadweep, Andaman and Nicobar Islands, Dadra and Nagar Haveli and Daman and Diu, and Meghalaya).
There is also an increase in the prevalence of other indicators such as adult malnutrition measured by those having a Body Mass Index of less than 18.5kg/m2 in many States/ UTs.
What is also a matter of concern is that most States/UTs also see an increase in overweight/obesity prevalence among children and adults, once again drawing attention to the inadequacy of diets in India both in terms of quality and quantity.
The data report an increase in childhood stunting (an indicator of chronic undernutrition and considered a sensitive indicator of overall well-being) in 13 of the 22 States/UTs compared to the data of NFHS-4.
Among the remaining nine States, five see an improvement of less than 1 percentage point (pp) in this five-year period. Sikkim (7.3 pp), Manipur (5.5 pp), Bihar (5.4 pp) and Assam (1.1 pp) are the four States which see some improvement although even these are below the goals set by the government.
There was a 10 pp decline in stunting among children under five (low height for age) between 2005-06 (NFHS-3) and 2015-16 (NFHS-4), from 48% to 38%, averaging 1 pp a year.
Although in the right direction, this was considered to be a very slow pace of improvement.
Poshan Abhiyaan, one of the flagship programmes of the Prime Minister, launched in 2017, aimed at achieving a 2 pp reduction in childhood stunting per year.

Body Mass Index
BMI is the measure of the quality of nutrition and health of an individual and is helpful in predicting developmental outcomes throughout life. POSHAN ABHIYAN:
It is measured in terms of weight(kgs) divided by the square of the height(metres).
Poshan Abhiyaan
Poshan Abhiyaan widely known as the National Nutrition Mission (NNM) was launched to tackle the issue of malnutrition problem in India. It sought reduction in under-nutrition levels and subsequently enhance the nutritional status of children in the country.
Government Schemes To Combat The Issue Of Nutritional Lag
Over the last three decades, there have been phases where India has experienced high rates of economic growth. But this period has also seen increasing inequality, greater informalisation of the labour force, and reducing employment elasticities of growth.
Some expansion in social protection schemes and public programmes such as the Mahatma Gandhi National Rural Employment Guarantee Scheme, the Public Distribution System, the Integrated Child Development Scheme (ICDS), and school meals have contributed to reduction in absolute poverty as well as previous improvements in nutrition indicators.
However, there are continuous attempts to weaken these mechanisms through underfunding and general neglect. For instance, in a response to a parliamentary question in December 2019, the Minister for Women and Child Development presented data which showed that only about 32.5% of the funds released for Poshan Abhiyaan from 2017-18 onwards had been utilised.
Mahatma Gandhi National Rural Employment Guarantee Scheme
MGNREGA was launched to boost employment generation. According to this act, rural unskilled labour will be provided a guaranteed 100 days of wage employment. The purpose of this act is to decrease migration from rural to urban areas and enhance social security.
Public Distribution System
The PDS was introduced to maintain India's food security i.e. to ensure that the population of India will be able to survive in times of shortage of supply due to varied reasons.
Also, the scheme aims to ensure that there is enough buffer stock during the lean season of crop production to sustain the ever0growing population.
The PDS also aims to be able to provide the poor with food at affordable rates.
Integrated Child Development Scheme
India's welfare scheme "Integrated Child Development Scheme" seeks to provide preschool education, nutritious food, and primary healthcare to children below 6 years and to their mothers.
This is in response to higher rates of women and children subjected to nutritional turmoil in the face of poverty.

On Looking Back
The last few years particularly have been bad with slowdown in economic growth, stagnant rural wages and highest levels of unemployment.
This is also reflected, for instance, in the rising number of reported starvation deaths from different parts of the country. Volunteers of the Right to Food campaign have listed over 100 starvation deaths based on media and/or verified fact-finding reports since 2015.
While these data present a bleak picture as far as nutrition is concerned, what is worrying is that the situation would be even worse now as a result of the pandemic and lockdown-induced economic distress.
Field surveys such as the recent 'Hunger Watch' are already showing massive levels of food insecurity and decline in food consumption, especially among the poor and vulnerable households.
In the Hunger Watch survey carried out in 11 States, two-thirds of the respondents reported that the nutritional quality and quantity of their diets worsened in September-October compared to before the lockdown. All of this calls for urgent action with commitment towards addressing the issue of malnutrition.
A Strand of Positivity
The NFHS-5 fact sheets, which also present data related to health, nutrition and other socioeconomic indicators, show some positive trends as well.
There are some improvements seen in determinants of malnutrition such as access to sanitation, clean cooking fuels and women's status – a reduction in spousal violence and greater access of women to bank accounts, for example. In these too, gaps remain and some States perform better than others.
A Piecemeal Approach
What these overall poor nutritional outcomes therefore also show is that a piecemeal approach addressing some aspects (that too inadequately) does not work.
Universal maternity entitlements and child care services to enable exclusive breastfeeding, appropriate infant and young child feeding as well as towards recognising women's unpaid work burdens have been on the agenda for long, but not much progress has been made on these.
Overall, one of the main messages is that the basic determinants of malnutrition – household food security, access to basic health services and equitable gender relations – cannot be ignored any longer.
Way Forward
All indications from these initial results of NFHS-5 are that we are likely to see an increase in prevalence of childhood stunting in the country during the period 2015-16 to 2019-20. This is extremely alarming and calls for serious introspection on not just the direct programmes in place to address the problem of child malnutrition but also the overall model of economic growth that the country has embarked upon.
Direct interventions such as supplementary nutrition (of good quality including eggs, fruits, etc.), growth monitoring, and behaviour change communication through the ICDS and school meals must be strengthened and given more resources.
An employment-centred growth strategy which includes universal provision of basic services for education, health, food and social security is imperative.
At the same time, the linkages between agriculture and nutrition both through what foods are produced and available as well as what kinds of livelihoods are generated in farming are also important and should be discussed.
Conclusion
The World Health Organization calls stunting "a marker of inequalities in human development". Further, there have been many indications in our country that business as usual is not sustainable anymore. It is hoped that the experience of the pandemic as well as the results of NFHS-5 serve as a wake-up call for serious rethinking of issues related to nutrition and accord these issues priority.
3. Tax policies in Trying Times: Reform in Tax Policies is Need of the Hour
GS 3- Indian economy
Context
In the time of Pandemic, lockdown held in various countries. This Pandemic is sum up of gain and loss of the people. Many people become super-rich during this period while many face pain. As well as Collins Dictionary's word of the year is 'lockdown'.
Gain From Pandemic
Some People have gained from the pandemic.
In India, super-rich only became richer in the first half of the year by over three times.
From January to June, 85 new Indians were added to the list of High Networth Individuals (with a net worth of more than $50 million).
During this gainful period, the economy was on the road of plunging into recession.
People who were dealing with stock exchanges also gained.
As well as when the GDP is contracting, some stocks are surging to stunning heights.
Another gainer from the pandemic is corporate houses, Internet service providers, laptop makers and scientists engaged in medical research.
Gainer also comprises from manufacturers of masks and Personal Protective Equipment.
Dealers in India have taken to this new business like fish to water.
What is Recession?
It is a situation when a significant decline in economic activity spread across the economy.
This decline lasting more than a few months.
The decline of the economy normally visible in real GDP, real income, employment, industrial production, and wholesale-retail sales.
This decline with recession begins just after the economy reaches a peak of activity.
The recession ends with the situation when the economy reaches its trough.
The Collins English Dictionary
It is a printed and online dictionary of English.
This dictionary is published by HarperCollins in Glasgow.
It was originally published the first time in 1979.
Loss From Pandemic
Mostly this pandemic led to unemployment and an increase in poverty levels in India.
During the lockdown, the migrant crisis showed how thousands struggled to alive.
During this problem of people, the government intervened and chose to rely more on monetary policy like credit easing and liquidity flow. But there were no cuts in rates even though the real interest rate was falling.
But according to Pure economics, a big fiscal stimulus at the time of falling GDP and unemployment should be provided.
The government announced a fiscal stimulus, that was provided in stages. This stimulus stood at merely 2% of the GDP.
India's stimulus is lower than to Japan's fiscal stimulus which is 21% of the GDP, Brazil's 10% and China's 7%.

Situation of MNCs
The profit of Corporate have risen sharply, this happens at the expense of wages and small and medium enterprise profits.
Corporate tax rates have been lowered to moderate levels.
But during this lower tax rate, multilateral corporates have found an easy way to make big money.
Corporates of Digitalisation and e-commerce have made their job simpler.
But tax administration in the country is struggling with the implementation of the equalisation levy.
With the help of the Finance Act of 2000, Non-resident e-commerce operators were brought within the scope of equalisation levy.
Online sales of goods and services will be taxed at 2%.
The clarity in taxation system is required for implementation.
As of now, taxation of multinational corporations has become a perennial problem.

What is Multinational Companies
A multinational company is a corporate organization.
This company owns or controls the production of goods or services in at least one country other than its home country.
What to Do?
The law related to digital taxation has to be amended following the UN Model Convention.
As well as India have to act in sync with the OECD.
To increase government revenue, Canada government plans to levy new taxes on foreign technology companies.
Tax avoidance by global web companies has become critical because of digitalisation.
For indirect taxes, the government has been strongly following whether multinational companies are passing on the benefits of tax reduction to consumers.
Any reduction in the rate of tax on the supply of goods or services has to be passed on to the consumer by way of the corresponding reduction in prices, according to the Goods and Services Tax (GST) law.
But in the country, many companies are prone to benefit from GST rate reduction without passing on the benefits to the end consumers.
So there is a need to implement Anti-Profiteering Rules vigorously when there is a reduction in the tax rate on any commodity or service.
Tax Laws in India
Direct tax law needs to keep pace with fast-changing events.
The Finance Minister announced a new scheme.
In the scheme, faceless assessments and faceless appeals are included.
There should be changes in the dispute resolution mechanism.
According to The International Court of Arbitration, the Indian government's move to seek taxes from Vodafone for using retrospective legislation was against the fairness principle.
So a mechanism must be found to negotiate a settlement through mediation and conciliation.
As well as there should be a mechanism in connection with tax disputes between the tax-paying companies and the Central Board of Direct Taxes.
In India, Income Tax Act was framed in 1961.
This act has been amended several times.
Akhilesh Ranjan Task Force was constituted by the government to rewrite the Income Tax Act.
The report is given by the task force, now the report is with the government but has not yet been made public.
Our archaic laws should be modernised and made compatible with international tax laws.
Conclusion
So that although during pandemic many people are gaining and others are in loss, to manage the economy as well as well being of the people government have to announce many other welfare schemes.