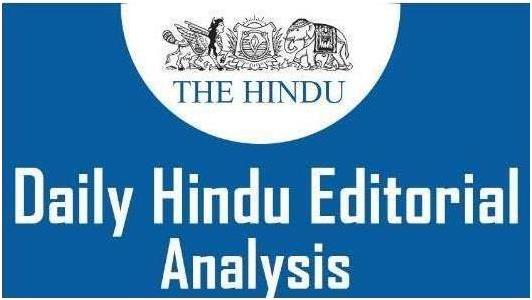 1. STORM WARNINGS-
GS 3- Bio diversity, Environment, Security and Disaster Management
Context
(i) Cyclone Nivar raised fears of another epic disaster for millions of coastal residents in the south, but its passage overland near Puducherry early on November 26 was less destructive than anticipated.
(ii) The reported loss of at least three lives is a relatively low toll for such a large-scale weather system, although property and agriculture have suffered considerable damage from the fierce winds and massive volume of rain it dumped in Tamil Nadu and Puducherry.
(iii) Citizens and the government were fearful of a deluge that could be a repeat of the 2015 flood — which killed a few hundred people — and they overcame COVID-19 fatigue to prepare for the worst.
What is Cyclone?
Cyclone is defined as the mass of air that rotates around the centre of low pressure on a large scale. Cyclone is characterized by inward spiralling winds, rotating clockwise (Southern Hemisphere) or anticlockwise (Northern Hemisphere).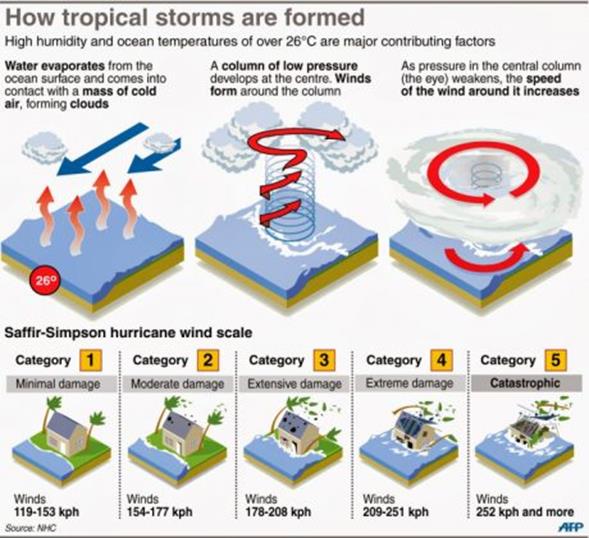 Cyclones in India
(i) Majority of the cyclones affecting India originates from the Bay of Bengal striking the eastern coast. The ratio of occurrence of cyclone between the Bay of Bengal and Arabian sea is approximately 4:1. This is because of less salinity, which is due to more inflow of freshwater and high sea surface temperature in the Bay of Bengal.
(ii) Cyclones in India occurs during the month of May, June, October, and November.
Effects Of Cyclones
(i) Strong winds/Squalls: Through high-speed winds, cyclones cause severe damage to the infrastructure. Installations, dwellings, communication system etc. get destroyed resulting in loss of life and property.
(ii) Torrential rains and Inland flooding: Continuous rains cause floods resulting in loss of shelter. Also, heavy rains due to cyclone cause landslides, soil erosion and weaken the embankments.
(iii) Storm surge: An abnormal rise in sea level near the coast due to severe tropical cyclone results in the drowning of low lying areas in the coastal region. It results in loss of lives, destruction of vegetation and the salt content in seawater reduces the soil fertility.
Risks Of Extreme Weather Events In India
(i) Climate change related risks will increasingly affect the Indian subcontinent, including via sea level rise, cyclonic activity and changes in temperature and precipitation patterns.
(ii) Rising sea levels would submerge low-lying islands and coastal lands and contaminate coastal freshwater reserves. Climate change will increase the risks of death, injury and ill-health and disrupt livelihoods in low-lying coastal zones due to cyclones and coastal and inland flooding, storm surges and sea-level rise.
(iii) Melting Himalayan glaciers would reduce downstream water supply in many of India's important rivers in the dry season, impacting millions
(iv) A warmer atmosphere will spread tropical diseases and pests to new areas.
(v) Increased river, coastal and urban floods could cause considerable loss of life and widespread damage to property, infrastructure and settlements.
(vi) Erratic rainfall in parts of India could lower rice yields and lead to higher food prices and living costs, while increased drought related water and food shortages linked to rising and extreme temperatures may increase malnutrition and worsen rural poverty. Over 55% of Indian rural households depend on agriculture for a living and, with fisheries and forestry.
Lacunae In Tamil Nadu Administration
(i) There is extensive documentation on the loss of its floodplains, lakes and peri-urban wetlands to encroachment, a key factor that is exacerbating monsoon flooding.
(ii) This land grab is made possible by the benign indulgence of successive governments. What is more, governments have not shown the rigour to collect and publish data on annual flooding patterns, and measure the peak flows in the neglected rivers and canals to plan remedies.
(iii) Appalling indifference to land use norms has spawned an amorphous housing sector characterised by inflated, speculative prices but no foundation of civic infrastructure.
Current Situation Of Disaster Preparedness And Management In India:
India is highly vulnerable to natural disasters especially cyclones, earthquakes, floods, landslides, and drought. Natural disasters cause a loss of 2% of GDP every year in India. According to the Home ministry, 8% of total area in India is prone to cyclones.
(i) Indian Meteorological Department(IMD) is the nodal agency for early warning of cyclones and floods.
(ii) Natural Disaster Management Authority is mandated to deal with the disaster management in India. It has prepared National Guidelines on Management of Cyclone.
(iii) National Cyclone Risk Mitigation Project (NCRMP) was launched by Home ministry to upgrade the forecasting, tracking and warning about cyclones in states.
(iv) National Disaster Response Force(NDRF) has done a commendable performance in rescuing and managing relief work.
(v) National Disaster Response Reserve (NDRR)- a fund of 250 crores operated by NDRF for maintaining inventory for an emergency situation.
(vi) In 2016, a blueprint of National Disaster Management Plan was unveiled to tackle disaster. It provides a framework to deal with prevention, mitigation, response and recovery during a disaster. According to the plan, Ministry of earth science will be responsible for disaster management of cyclone. By this plan, India joined the list of countries which follow the Sendai Framework For Disaster Risk Reduction 2015-2030.
(vii) Due to increased awareness and tracking of Cyclone, the death toll has been reduced substantially. For example, Very severe cyclone Hudhud and Phailin claimed lives of around 138 and 45 people respectively, which might have been more. It was reduced due to the early warning and relocation of the population from the cyclone-hit areas. Very severe cyclone Ockhi claimed many lives of people in Tamil Nadu and Kerala. This was due to the unprecedented change in the direction of the cyclone.
(viii) But the destruction of infrastructure due to cyclonic hit is not been reduced which leads to increase in poverty due to the economic weakening of the affected population.
Problems In Disaster Preparedness And Management:
(i) Historically from the British period onwards disaster management in India is largely confined to post-disaster relief works. It is more about management than prevention.
(ii) One-third of the population in India lives in the coastal area. Most of them are marginalized people who are ill-prepared and unable to cope up with disaster.
(iii) India considers post-disaster response as an important activity. Hence institutional system, manuals, policy, programs are designed to address this concerns. Redefining this is not yet complete.
(iv) There is lack of proper coordination between the central and state government and its agencies.
(v) The warning of a cyclone is not properly communicated between the concerned agencies. In many cases, the warning is not taken seriously by the agencies which cause delayed effort for prevention of a disaster. This was evident in the recent Ockhi cyclone disaster.
(vi) Lack of awareness of people about the impact and magnitude of the disaster.
(vii) Mining and other industries in the ecologically sensitive area, lack of compliance with zoning and building regulation codes is increasing the death toll.
(viii) Indian laws follow the international norms which make it illegal for small fishing vessels to carry communication equipment that could help in saving lives during a disaster.
(ix) There is also a lack of coordination between the local communities for search and rescue missions.
Suggestions
(i) There is a need of harmonizing the national and local level disaster resilient bylaws, land use zoning, resource planning, early warning system establishments and technical competence.
(ii) The government should take commonalities from success stories and institutionalize it. For example, Built Back Better Program of Gujarat government after 2001 earthquake.
(iii) Disaster Risk Reduction should be an important aspect of global poverty reduction initiatives.
(iv) Moving from a risk blind approach to a risk-informed decision when it comes to investments.
(v) There should be a Disaster Risk Audit for the future developmental project for both public and private entities.
(vi) Disaster Risk Reduction program should be more people-centric.
(vii) There is a need for private sector participation in designing and implementing policies, plans, and standards.
(viii) Need of Disaster Management program to be inclusive including women, civil society, and academia.
(ix) State governments should increase their engagements in scientific research institution for a better formulation of policies.
(x) To keep Tamil Nadu competitive, governments and local bodies should hardwire urban planning and invest heavily for a future of frequent disruptive weather.
(xi) Governments can handle cyclones better by investing in town planning and infrastructure.

2. A CLEAR READING OF THE AYURVEDA SURGERY MOVE

GS 3- Issues Relating to Development and Management of Social Sector/Services relating to Health, Education, Human Resources
Context
India needs its Ayurveda graduates, including surgeons, to improve the common man's access to decent health care.
What is Ayurveda?
(i) Ayurveda is an ancient, natural system of medicine that involve changes in lifestyle to promote health and prevent diseases.
(ii) Developed more than 3000 years ago, the government of India has emphasized the use of Ayurveda to boost immunity in its efforts to fight COVID-19 pandemic.
Response To Prospect Of Ayurveda Surgery
(i) A Gazette of India notification by the Central Council of Indian Medicine — a statutory body under the Indian Medicine Central Council Act, and "which regulates the Indian Medical systems of Ayurveda, Siddha, Sowa-Rigpa and Unani Medicine" — identifying surgical procedures that can be performed by post-graduate Ayurvedic doctors in Shalya (surgery) has stirred up a hornet's nest.
(ii) The Central Council of Indian Medicine lists Ayurvedic surgery as "PittashmariNirharan-chhedan" in the notification.
(iii) Allopathic surgeon colleagues are outraged. Some have portrayed doomsday scenarios, 'where our children will be operated' by half-baked 'Ayurvedic doctors' in the future.
(iv) The prospect of Ayurvedic surgeons performing surgery would be an obvious overskill unless they have years of experience.
What is A Statutory Body?
(i) A statutory body is an organisation of government which are established by acts of Parliament and State legislatures.
(ii) It has not been mentioned in the Indian Constitution but draws its powers, service rules, authority by an act of parliament or state legislatures.
(iii) They are generally established to perform specific functions which a government considers effectively performed outside a traditional departmental executive structure.
Ayurveda And Allopathy Post 1947
(i) India patronised and encouraged formal medical education in modern medicine as well as in other traditional systems.
(ii) For a brief period there actually existed 'integrated' courses, wherein both Ayurveda and Modern medicine(Allopathy) were taught to students. But these withered away partly due to opposition from purists in Ayurveda who were outraged by the 'dilution' of their science.
(iii) Ayurveda went on to become an Ayurveda course but graduates had to practice modern medicine to survive in the market battle.
(iv) Examples include:
In rural Maharashtra, several nursing homes were run by integrated graduates.
In Chiplun in the Konkan, for instance, the only nursing homes offering emergency obstetric and surgical services were run by non-allopathic graduates.

Handling An Identity Crisis
(i) Ayurvedic graduates experienced an identity crisis. Many started practicing allopathy and became resident doctors, intensive care duty doctors and operation theatre assistant surgeons.
(ii) They picked up skills, were diligent and unlike their counterparts in MBBS, were not constantly distracted by thoughts of post-graduation and entrance exams.
Current Scenario Of Ayurvedic Graduates
(i) In Mumbai, there is an instance of a homoeopathic graduate manning and training others on the extracorporeal membrane oxygenation, or ECMO, a complex heart lung machine in the largest unit used for critically-ill COVID-19 patients.
(ii) In Maharashtra, the '108' emergency response ambulance service is manned by non-MBBS doctors. During COVID-19, a large number of the quarantine centres were manned by these doctors.
(iii) They work for less pay which allows hospitals to control costs and even make profits.
Ayurvedic Surgeons – A Viable Pursuit?
(i) In an effort to develop postgraduate programmes, Ayurveda medical colleges developed one in "Shalya' or "surgery".
(ii) A procedure called 'Kshar Sutra' (Kshara Sutra therapy is a minimal invasive Ayurvedic Parasurgical procedure in the management of Anorectal disorders) used for anal fistula was described in Ayurveda texts and has been incorporated in modern medicine.
(iii) Many patients rely on Ayurvedic doctors to treat them before they decide to move ahead with any sort of surgery. But, there has been no record of them performing one.
A Silver Lining
(i) If Ayurveda graduates are creatively and properly trained, they can play important roles in our health-care system. For example: On site or ambulance care of trauma victims is in a shambles in India. It is effectively delivered by trained paramedics in many countries. Given the right training, pay and identity, Ayurvedic surgeons can be trained to strengthen this service and save hundreds of lives.
(ii) AYUSH, or Ayurveda, Yoga and Naturopathy, Unani, Siddha and Homoeopathy, is a priority area for the present government.
(iii) Be that as it may, the IMA in its opposition to such moves needs to be precise and constructive. Currently, its response is like faux chest thumping of a guild of insecure professionals.
What is Ayush?
(i) The National AYUSH Mission (NAM) is a centrally sponsored scheme launched by the Department of Ayush, Ministry of Health and Family Welfare in 2014.
(ii) The basic objective of NAM is to promote AYUSH medical systems through cost effective AYUSH services, improve educational systems, ensure the quality of AYUSH drugs sustainable availability of their raw materials.
(iii) It aims to expand its reach to the states and UTs by involving their governments, to permeate into the primary and district level healthcare centres.
Conclusion
If the noise is a turf war between an overambitious Ayurveda establishment on the one hand and modern medicine with a siege mentality on the other, it is a superfluous distraction which will hopefully die down. But if it is a pointer to an urgently needed and serious discussion about utilising India's large workforce of non-MBBS doctors to improve access to decent health care for our ordinary citizens, then it is well worth our time.

3. REIN IN THE VACCINE NATIONALISM, THE PROFITEERING
GS 2- Issues related to the development and management of social sector/services relating to health , education, human resources
Context
In recent time, there are many incidents of hoarding of essential things in the time of natural disaster. One of them is Covid 19, pandemic, where hoarding of essential commodities also exist.
What is Covid 19?
Covid 19 is an infectious disease caused by a newly discovered coronavirus. Here, meaning of Covid 19 is Covid- coronavirus disease and 19 is 2019, the year when the virus spread. Symptoms of this disease is mild to moderate respiratory illness.
What Are Essential Commodities?
(i) Essential commodities are those things of which if obstructed owing to hoarding or black marketing would affect the normal life of the people.
(ii) This includes foodstuff, drugs, fuel (petroleum products) etc. in India essential commodities act 1955 is an act of parliament which was established to ensure the delivery of certain commodities or products.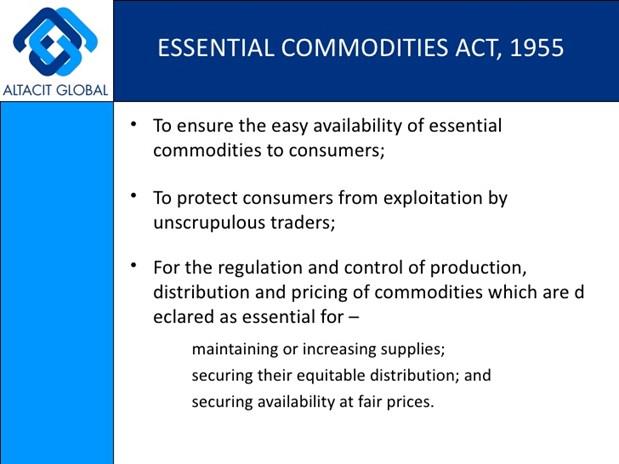 Business At The Time Of Covid 19
(i) Time of Covid 19 pandemic is definitely not a time to be doing business and making a fast buck. Making enormous profit out of a human tragedy is shameful. Unfortunately such a sense of shame is missing in the international market.
(ii) When economies are crumbled in many countries, e-commerce and gadget based gaming business boomed, there are numerous example of companies having made enormous profit in the supply of personal protective equipment and kits and ventilators.
(iii) There is shocking silence in the global market trying to do business out of human sufferings. Business lies in selling technologies around Covid 19, the diagnostics, drugs and vaccine candidates.
Main Mechanism That Prevents The Situation
(i) GAVI [global alliance for vaccine initiative] was in existence during the pre-Covid 19 period. Aim of this initiative was to ensure the pooled procurement and equitable supply of life saving drugs to low and middle income countries. This mechanism has been roped in for the Covid 19 vaccine too.
(ii) Director General of World Health Organization, on June, exhorted member countries to treat Covid 19 technologies as public good'.
(iii) After that who give idea to make voluntary pool to collect patent right, regulatory test data and other information that could be shared for developing Covid 19 therapies, vaccines, and diagnostics.
(iv) Besides that, WHO in cognizance of the obstacle to equitable access to Covid 19 technologies such as vaccines, diagnostics, medicines, PPE kits and machines, set up mechanism to counter it.
What Is Public Good?
(i) A public good is a common property of the nation and such goods are not excludable or there should not be any rivalries in dealing with it.
(ii) For the public good, the government must step in to regulate its development, innovation, manufacture, sale, and supply ultimately to the public. If for technology development government gives finance, there is no scope for grant of patent protection. So government is the custodian of public good.
Covid 19 Vaccine And Licensing Issue
(i) WTO had raised concern over public health with regard to the non-availability of patented drugs insufficient quality.
(ii) Paris convention for the protection of industrial property, the agreement on trade related aspects of intellectual property rights and Doha ministerial conference declaration 2001, the WTO make provision for compulsory licensing. This is the provision where the government intervenes when patent clauses regarding availability, reasonable pricing, local production and technology transfer are not met by the patent holder.
(iii) Compulsory licensing is an involuntary contract issued by the national government between buyer and seller. Thailand and Brazil have done this. India utilized this provision first time in 2012 for anti-cancer drug, for kidney and liver tumour.
(iv) Although Covid 19 vaccine candidates are still in phase 3, so patent regulation as a reason for issue of compulsory license cannot be applied. So voluntary licensing is another option.
Conclusion
Although the problem of hoarding of essential commodities, licensing issue exists, national and international efforts to tackle it also exists. National as well as international cooperation is necessary to tackle severe challenges of current phenomena.