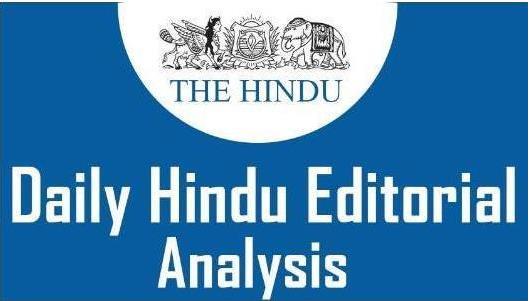 1. Investing in India's youth-
GS 2- Issues relating to development and management of Social Sector/Services relating to Education
Context
With the largest youth population in the world, India faces the difficult task of educating every citizen to become a productive member of society.
This goal has become harder with the pandemic: over 320 million learners have been affected and more than 5 million young people are likely to have lost their jobs.
Proactive measures need to be taken to resolve this situation. Education can play a vital role in bridging this gap.
Right To Education Act
The Right to Education Act 2009, also known as the RTE Act 2009, was enacted by the Parliament of India on 4 August 2009.
The Act guarantees free and compulsory education for the ages of 6 to 14 years, and is based on books and written examinations under Article 21 (A) of the Constitution of India.
The Right to Education Act keeps a check on all neighbourhoods through regular surveys and identifies children who are eligible for receiving education but do not have the means to.
Educational challenges have been prevalent at both the centre and states for many years in India.
The Right to Education Act 2009 maps out roles and responsibilities for the centre, state and all local bodies to rectify gaps in their education system in order to enhance the quality of education in the country.
However, evidence shows that many people develop 21st century skills on the job, or from courses that focus on practical application of skills.
This indicates that vocational education can be a route for many to gain specific skillsets and knowledge which they can directly apply in their jobs. Such education formats are referred to as Technical and Vocational Education and Training (TVET).

What is Technical and Vocational Education and Training?
TVET (Technical and Vocational Education and Training) is education and training which provides knowledge and skills for employment.
TVET uses formal, non-formal and informal learning. TVET is recognised to be a crucial vehicle for social equity, inclusion and sustainable development.
TVET serves multiple purposes. A key purpose is preparation of youth for work. This takes the form of learning and developing work related skills and mastery of underlying knowledge and scientific principles.
Work is broadly defined and therefore refers to both formal employment and self-employment. To support self-employment, TVET curricula often include entrepreneurship training. Related to this is the social reproduction and transformation of occupational and vocational practices.
A related role is continuing professional development. The rapid technological changes demand that workers continuously update their knowledge and skills.
(a) Unlike the past where a job could be held for life, it is common place to change vocations several times.
(b) TVET enables that flexibility in two ways. One is providing broad based technical knowledge and transversal skills on which different occupations can be based on. The second is providing continuing vocational training to workers.
From a development point of view, TVET facilitates economic growth by increasing the productivity of workers. The returns from increased output far exceed the costs of training, direct and indirect, leading to economic growth.
TVET like any other form of education also facilitates socio-economic development by enhancing the capacity of individuals to adopt practices that are socially worthwhile.
TVET also aims at developing capacities for effective communication and effective interpersonal relations.
Towards a Skill Capital
In India, the skills development ecosystem has undergone rapid changes and improvements over the last decade.
The National Skill Development Policy was launched in 2009 and revamped in 2015, recognising the challenge of skilling with speed and high standards.
The Skill India Mission was launched soon after, and Prime Minister Narendra Modi announced his vision for making India the "skill capital" of the world.
Since then, India has laid the foundation for delivering on this vision of making quality skills development programmes available to the youth, but also faced various challenges.
UNESCO's State of the Education Report for India 2020, published this week, focuses on vocational education and training and showcases the growth of the skills development sector, along with emerging challenges.
It also provides practical recommendations to ensure that policy is effectively implemented.
One of the biggest challenges for expanding the reach of TVET-related courses has been the lack of aspiration and stigma attached to jobs such as carpentry and tailoring.
Considerable effort, including information campaigns involving youth role models, would go a long way in improving the image of vocational education.
At the same time, common myths around TVET need to be debunked. Research is now proving that TVET graduates for entry level jobs can get paid as much as university graduates, and for some jobs can even surpass them.
Moreover, students from vocational streams typically take less time to find jobs as compared to university graduates.
The report emphasizes the need for expanding evidence-based research.
High-quality research based on careful data-gathering and analytics can add value to all aspects of TVET planning and delivery but is especially useful for creating evidence behind the value of vocational education.
(a) For instance, proving the business case of apprenticeship to employers can push them to hire more apprentices.
(b) Considering that many employers are unable to find skilled candidates for jobs, promoting skills development and hiring skilled workers can make the economy stronger.
Conclusion
The new National Education Policy (NEP) aims to provide vocational education to 50% of all learners by 2025.
Schools are encouraged to provide students access to vocational education from Grade 6 onwards and to offer courses that are aligned to the local economies and can benefit local communities.
This will be possible only if the existing skills development systems are leveraged effectively.
Hence, for the vision of the NEP to be fulfilled, a robust coordination mechanism for inter-ministerial cooperation is necessary for bringing the skills development and vocational education systems together.
This will not be an easy task but UNESCO, through its policy instruments, is committed to supporting the Indian government in capitalising on the country's demographic dividend.
In these difficult times, TVET is certainly a key tool to help get the economy, and people's lives, back on track.
2. The Ground Has Fallen Out from Beneath the Farmer's Feet-
GS 2- Government laws and policies and problems with their implementation
Context
The Farm Acts are farmer-unfriendly and in violation of important constitutional safeguards.
Indian farmers have protest marched their way to New Delhi protest to request to repeal the recently passed -
(a) Farmers' (Empowerment and Protection) Agreement of Price Assurance and Farm Services Act – manufacture a legal framework for contract farming in India.
(b) The Farmers' Produce Trade and Commerce (Promotion and Facilitation) Act - Freedom to the farmer to execute intra and inter-state trade outside the APMC mandis. They will not have to pay any cess under the APMC acts and the Central government can make rules under clause 14 of this bill.
(c) The Essential Commodities (Amendment) Bill – provision to regulate supply and stock limit of specific agri-produce under extraordinary circumstances such as an extraordinary price rise or natural calamities, etc.

Farm Laws Akin To Stock Trading
All three of these laws are palpable attempts to turn the activity of buying and selling farm produce into a form of stock exchange trade.
The secret to successful farming has been in the handiwork of toil, rather than the ability to operate computers and nit-pick along contractual text, both of which the Farm Acts seem to impute into the life of a farmer.
Issues with the Centre's Authority
First, the Acts have been passed by the Centre whereas agriculture remains a matter under the purview of the State List. The Centre has no jurisdiction to rule over agriculture even under the Concurrent List.
And so, quite clearly there is an attempt to usurp powers explicitly given to States under Entries 14, 18, 46, 28 of the State List, by the Centre.
Drawbacks of the Laws
These Acts lack a legal framework in the way that they came into existence.
Additionally the Acts deprive States of their revenue via any cess or levy. Therefore, these Acts are a challenge to the separation of powers which functions as the backbone to a democracy.
What is Stock Trading?
Stock traders buy and sell stocks in a company and therefore own a part of the company.
The State List
The Centre and the State have different areas of jurisdiction and hence can legislate and operate laws in their specific subjects in their respective territories.
The main subjects under the State List are: public order, police, state court fees, prisons, local government, public health and sanitation, hospitals and dispensaries, pilgrimages within India, intoxicating liquors, relief of disabled and unemployable, libraries, communications, agriculture, animal husbandry, water supply, irrigation and canals, fisheries, road passenger tax and goods tax, capitation tax and others.
Concurrent List
The main subjects in this list are: criminal law, criminal procedure, preventive detention for reasons concerned with the security of state, marriage and divorce, transfer of property other than agricultural land, contract, actionable wrongs, bankruptcy and insolvency, trust and trustees, administration of justice, evidence and oaths, civil procedure, contempt of court, lunacy, prevention of cruelty to animals, forests, protection of wild animals and birds, population control and family planning, trade unions, education, labour welfare, inland shipping and navigation, food stuffs, price control, stamp duties, and others.
The 42nd Constitutional Amendment added the following five subjects to the Concurrent list: Education, Administration of Justice, Weights and Measures, Forests, Protection of Wild Animals and Birds.
More Costs Possible
The way that the Acts change all kinds of farming trade into digital contractual terms reveals how there is an attempt at selling the farmer's produce in a language that the farmer himself does not know.
This lack of skill, knowledge and expertise will provoke farmers into hiring middlemen, thereby, increasing the operational cost for the farmer.
Additionally, when such contracts are signed with multinational companies, farmers shall either be forced into paying hefty fees to lawyers to be able to dissect such contracts for them, or, in the alternative, open the floodgates of their exploitation at any time by such companies.
Legally, all of this interferes with the freedom of a farmer to carry out his own trade under Article 19(1)(f).
By imposing such fetters in the way that the farmer earns his livelihood, there is a threat under Article 21 as well.
This will also deny a decent standard of living by interfering in the way that such a 'living' is earned by the farmer, impinging on Article 43 of the Directive Principles of State Policy.
Article 19 (1) (F)
All citizens shall have the right to acquire, hold and dispose of property.
Article 21
"No person shall be deprived of his life or personal liberty except according to a procedure established by law."
Gaps in Definitions
There are two particularly problematic definitions within the Acts. When these Acts define the term, "farmer", they exclude the cropper, labourer, tiller, etc. The impact of this is that certain persons involved in producing crop are systemically excluded from the purview of the Act. This shall in turn, hinder, any rights that they might have gained access to via the Acts.
While defining a "farming agreement," rather than bestowing power to the farmer, a sponsor has the power to refuse the yield. The sponsor has such power in the absence of any necessity on his part to give reasons to the farmer behind such refusal.
This sponsor is also in-charge for checking legal compliance. This means that all legal blind-turns are open to legitimate exploitation by such sponsors.
The Acts mandate trade to occur when the produce is of a "mutually acceptable quality, grade and standard." The question here is, in the battle to secure "mutual acceptance", what extent of exploitation are we willing to overlook — from environmental to labour to the farmer's own.
In the attempt to secure produce of a "mutually acceptable quality", there is every possibility that the farmer might be pressured into over-using his land either by excess plantation or by excessive use of chemicals, thus making it vulnerable to becoming barren.
Moreover, the quality check in such cases is to be done by a "third party". This power has been given to a third party without any safeguards against such parties' biases or prejudices.
The unashamed misuse of the farmer and his resource to merely flood the coffers of a random multi-national company is visible at a bare perusal of such a provision in the Acts.
The Acts in their dispute resolution provisions, fail to lay down who can represent the parties involved in such a dispute. The Act goes on to then to overburden an already overworked Sub-Divisional Magistrate in the absence of such a conciliation process elucidated in the farming agreement.
No Right To Appeal
The most inhumane of all provisions are those that take away the right of appeal from a farmer.
There is a glaring absence of any power being given to the farmer in the event that the decision delivered by the above authority is biased, a product of corruption, prejudiced or simply a manifestation of the said authority's bad mood.
We must commemorate the access to justice accorded by the Constitution under Articles 14 and 21, at this juncture.
The Acts also use multiple subjective terms such as "extraordinary circumstances" and "extraordinary price rise". Even words such as "horticultural produce" and "non-perishable agricultural foodstuffs" are used so callously that they open up a contract to multiple disputes over interpretation.
Article 14
Equality before law - The State shall not deny to any person equality before the law or the equal protection of the laws within the territory of India Prohibition of discrimination on grounds of religion, race, caste, sex or place of birth.
Way Forward
Improve Agricultural Infrastructure: Government funding to support the elaboration of APMC ambit of market system, remove trade cartels and work towards better transport facilities like roadways, etc.
Empower Commissions by Farmers: Decentralize power and water down the level of empowerment among those who are affected by the farm bills. Also, farmer commissions will work as a point of contact for the govt. officials and the farmers with as a speedy grievance redressal mechanism.
Involvement: The Centre should make sure that the beneficiaries should be made a part of the decision making process and explain why the reforms are needed so they are not apprehensive about the future of their sustenance.
Conclusion
Clearly, the Acts seem to defy the safeguards that the makers of the Constitution created it to stand for and the government needs to reconsider the three farm bills to safeguard the farmers from the clutches of an uncertain and prejudiced nature of the bills.
3. A duet for India's urban women-
GS 1- Urbanization, their problems and remedies
Context
Here are some proposals for urban poor employment and welfare of women.
Situation of Poor During Pandemic
COVID-19 crisis has drawn attention to the insecurities faced by the lives of the urban poor.
Generally, urban poor is less insecure than the rural poor because fallback work is easier to find in urban areas — if only pulling a rickshaw or selling snacks.
Still, the urban poor is exposed to serious problems, both individual (such as illness and underemployment) and collective (lockdowns, floods, cyclones, financial crises and so on).
So there is a need for better social protection in urban areas.
What to do?
Universalising the Public Distribution System in urban would be a step forward.
But this incentives with foodgrain rations do not take people very far.
So Employment-based support is one way of doing more.

Some Proposals to Get Rid of the Problem
There has been much discussion in the government for urban employment guarantee act.
As there is little experience of relief work in urban areas, it takes some optimism to expect any employment-related act to materialised.
Among the many proposals, there is a scheme called Decentralised Urban Employment and Training (DUET).
About Proposals Of Duet
Jean Drèze, who took part in drafting MNREGA (Mahatma Gandhi National Rural Employment Guarantee Act), has proposed a scheme called DUET (Decentralised Urban Employment and Training) for urban areas.
The DUET proposal was the subject of a recent symposium by 'Ideas for India' where many eminent economists shared valuable thoughts and doubts.
The motivation for DUET is quite different from that for MNREGA.
In this scheme, The state government issues 'job stamps' and distributes them to approved institutions – schools, colleges, government departments, health centres, municipalities, neighbourhood associations, urban local bodies, etc.
These institutions would be free to use the stamps to hire labour for odd jobs and small projects, that do not fit easily within their existing budgets and systems.
At the beginning of the scheme, the approved institutions will be public institutions (private non-profit institutions could be considered later).
Every job stamp can be converted into one person-day of work within a specified period, here the approved institution arranging the work and the government paying the wages (statutory minimum) directly to the worker's account.
This wage is on presentation of job stamps with a due-form work certificate from the employer.
Here an independent placement agency would take charge of assigning workers to employers.
Ideas For India
It is an economics and policy portal that publishes evidence-based analysis and commentary on issues pertaining to growth and development in India.
It serves as an ideologically neutral space for economists, other social scientists, and practitioners to use their research and experience in on key policy questions.
Possible Advantage of Duet
This approach would have various advantages, like activating a multiplicity of potential employers, avoiding the need for special staff, facilitating productive work, among others.
There is no shortfall of possible DUET jobs.
Many possibilities are mentioned in Azim Premji University's blueprint for an urban employment guarantee act.
The many States have a chronic problem of dismal maintenance of public premises, here DUET could provide the first line of defence against it.
Some projects may require a modest provision for material expenditure, but that seems doable.
Suggestions to Make It Well
DUET would have to include some skilled workers (masons, carpenters, electricians and such).
It would widen the range of possible jobs.
It would also help to impart a training component in the scheme.
With this scheme, workers could learn skills "on the job", as they work alongside skilled workers.
So workers tend to get a fair amount of work in urban areas and to earn relatively good wages.
Suggestions for Women Employment
There is one-third quota under the National Rural Employment Guarantee Act (NREGA). There should be an absolute priority in the scheme.
As long as women workers are available, they get all the work. women could also run the placement agencies or the entire programme for that matter.
Most of the work could be organized on a part-time basis if we want to facilitate women's involvement.
A part-time employment option would be attractive for many poor women in urban areas.
Full-time employment will be very difficult for them, especially if they have young children.
It would give them some economic independence and bargaining power within the family.
As we know that the economic dependence of women on men is one of the prime roots of gender inequality and female oppression in India.

Benefits with Involvement of Women
Women's participation would reinforce the self-targeting feature of DUET because women in relatively well-off households are unlikely to go for casual labour at the minimum wage.
Women's participation would also promote women's general participation in the labour force.
India has one of the lowest rates of female workforce participation in the world.
According to National Sample Survey data for 2019, only 20% of urban women in the age group of 15-59 years spend time in employment and related activities per day.
If wages are paid directly to the workers' accounts, siphoning DUET funds off would require collusion with workers.
Women may be more resistant than men to participate in a scam, if only out of fear.
Challenges Before Use
Will the public institutions concerned make active use of job stamps?
Think of the head of a university department who sees that the walls need white-washing.
This is where there is a big difference between DUET and the "service voucher" schemes that have proved so popular in some European countries.
The service vouchers are much like job stamps, except that they are used by households instead of public institutions.
Service voucher is used to secure domestic services such as cooking and cleaning.
The service vouchers are not free but they are highly subsidized.
Households have an incentive to use them since that is a way of buying domestic services very cheap.
In the DUET scheme, the use of job stamps relies on a sense of responsibility among the heads of public institutions.
It is, thus, not easy to guess how intensively job stamps will be used.