Vapour Pressure of Solutions of Solids in Liquids
Another type of solutions is solids in liquid solution, in which we take solid as the solute and liquid as the solvent. For example, when we dissolve glucose, sugar or salt in water, we get solids in liquids type of solution. Generally, the solute is non-volatile in nature and the vapour pressure is less than the pure vapour pressure of the solution.

Why Vapour Pressure decreases when we add a non-volatile solute in the solvent?
The decrease in vapour pressure is due to:
As evaporation is a surface phenomenon, the more the surface, the greater the evaporation and hence more the vapour pressure. In a pure liquid, there is more surface area available for the molecules to vapourise, thereby have more vapour pressure. On the other hand, when we add a non-volatile solute, the solvent molecules get less surface to escape and hence experience low vapour pressure

The number of molecules evaporating or leaving the surface is much greater in pure liquid solutions to that of non-volatile solute in solvent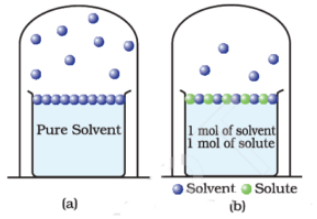 Image 4: Pure solvent has more number of molecules on the surface as compared to non-volatile solute- solvent solution
To find out overall vapour pressure of the solid-liquid solution, we consider a solution in which lets say A is solvent and B is solute. According to Raoult's law, we know that partial vapour pressure of individual component (solute/solvent) is directly proportional to its mole fraction.
Now, when we add a non-volatile solute, it is obvious that vapour pressure will only come from the solvent part, as they are an only available component in the vapour phase. Hence, if PA is the vapour pressure of the solvent, xA is its mole-fraction and PA0 is the vapour pressure of the pure solvent, then by Raoult's law, the relation will come out to be:
PA ∝ xA
PA = PA0 xA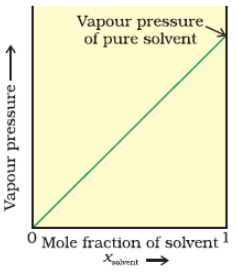 Image 5: Graph between Vapour Pressure and mole fraction in case of solid in liquid solution.
When we plot a graph between mole fraction of solvent and vapour pressure, we find its nature to be linear.