IMPORTANT NEWS - INDIA
1. Indian Railways is constructing the world's tallest pier bridge across river Lajai in which of the following states ______ Manipur.
Note: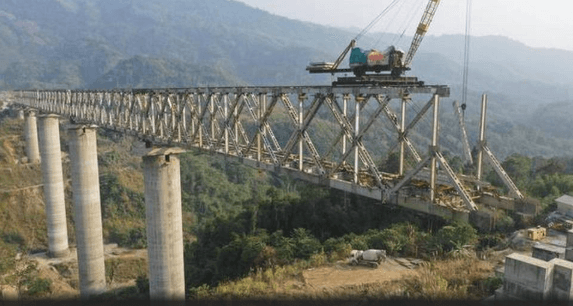 ➢ The bridge which is being constructed across river Ijai near Noney is an engineering marvel because the tallest pier height will be 141 meter.
➢ It will surpass the existing record of 139 meter of Mala - Rijeka viaduct, Montenegro in Europe.

2. In Association with which organization 'Atal Innovation Mission' has launched Artificial Intelligence (AI) based Step-up module for school students ______ NASSCOM.
Note:
➢ The module was launched in a virtual platform attended by CEO NITI Aayog Mr Amitabh Kant, Mission Director Atal Innovation Mission Mr R Ramanan and NASSCOM President Debjani Ghosh.
➢ The AI Step-up module is expected to drive AI education and innovation to the next level in the young minds in schools across the country.

3. As per the draft plan prepared by the Ministry of New and Renewable Energy (MNRE), the "One Sun, One World, One Grid" (OSOWOG) initiative will connect how many countries through a common grid that will be used to transfer solar power ______ 140 countries.
Note:
➢ As per the draft plan prepared by the Ministry of New and Renewable Energy (MNRE), the OSOWOG will connect 140 countries through a common grid that will be used to transfer solar power.
➢ "The vision behind the OSOWOG mantra is "the Sun never sets" and is a constant at some geographical location, globally, at any given point of time.

4. Which institution has secured top position in the 'Atal Ranking of Institutions on Innovation Achievements,' (ARIIA) 2020 for being the best centrally funded institution in India ______ IIT Bombay.
Note:
➢ The top five centrally funded institutions in the list are 1. IIT Madras; 2. IIT Bombay; 3. IIT Delhi; 4. IISc Bengaluru; 5. IIT Kharagpur
➢ The ARIIA ranking was launched in 2019 by the Innovation Cell of the Ministry of Education. The objective of ARIIA is to rank higher education institutions and universities in India as per Innovation, Entrepreneurship, Startup, and Development amongst faculty and students.

5. Quality Control Lab has been set up by the Marine Products Export Development Authority (MPEDA) in which place ______ Porbandar, Gujarat.
Note:
➢ The Quality Control Lab will offer tests for seafood processors as well as exporters to confirm to product safety as per international regulatory requirements.
➢ Quality Control Lab is empowered with advanced testing instruments to evaluate antibiotic residues, heavy-metals, namely cadmium, lead, mercury and arsenic in seafood samples and histamine in fish such as tuna and mackerel.

6. The Central Water Commission (CWC) of India has launched the flood forecasting initiatives across India in association with which tech giant ______ Google.
Note:
➢ The Central Water Commission is the first governmental partner of Google to measure water levels on an hourly basis using around 1000 stream gauges across India.
➢ Under the flood forecasting initiatives, Google has sent out numerous public alerts to people in flood-impacted regions of India.

7. With the vision of going one step further towards self-reliance or "Atma Nirbhar Bharat" which ministry has launched 'Swadeshi Microprocessor Challenge' ______ Ministry of Electronics and Information Technology.
Note: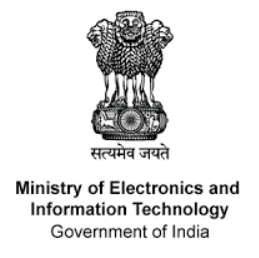 ➢ The initiative aims at designing microprocessors for the development of various technological products.
➢ Students from all levels and startup companies can participate in the challenge.
➢ Prize money of total Rs. 4.30 crore will be provided by the government in the following way.
➢ Total of 1 crore to 100 semi-finalists. For 25 finalists, a total of 1 crore and Rs. 2.3 crore for the top 10 teams.

8. According to the Ministry of Agriculture and Farmers Welfare what is India's rank first in terms of area under organic farming ______ 9th.
Note:
➢ Notably, Sikkim was the first state in the world to become completely organic and other states including Tripura and Uttarakhand have set targets to be on the same line.
➢ In 2015, two dedicated programs namely Mission Organic Value Chain Development for North East Region (MOVCD) and Paramparagat Krishi Vikas Yojana (PKVY) were launched to encourage chemical free farming.

9. Which city police has signed an MoU with All India Institute of Ayurveda (AIIA) for extending ayurvedic mode of preventive and promotive health services in the residential colonies of the force ______ Delhi Police.
Note:
➢ The MoU will offer Ayurveda Preventive and Promotive health services in the residential colonies of Delhi Police through a mobile unit named 'Dhanwantari Rath' and Police Wellness Centres.
➢ These sources would be catered by AIIA, supported by Ministry of AYUSH.
➢ "Dhanwantari Rath" is a mobile unit of Ayurveda health care services which comprises a team of Doctors who would be visiting Delhi Police colonies on regular intervals.

10. The Speaker of Lok Sabha, Om Birla attended the virtual mode of Fifth World Conference of Speakers of Parliament (5WCSP) organized jointly by International Parliamentary Union and the Parliament of which country ______ Austria.
Note:
➢ The two days long event was organized jointly by Geneva headquartered Inter Parliamentary Union and the Parliament of Austria with the assistance of the United Nations
➢ The second part of the conference is scheduled to be held next year in Vienna, Austria which is expected to be a physical mode of meeting.

11. Which of the following central government departments has launched its new official logo displaying three goals of the department, Accuracy, Validity, and Reliability ______ Labour Bureau.
Note:
➢ The newly launched logo displays the three goals of the Labour Bureau i.e. Accuracy, Validity, and Reliability.
➢ It also indicates the Labour Bureau as a data-based organization that deals in data pertaining to workers and work.

12. What is the name that has been given to the interactive first-of-its-kind game on COVID-19, launched by the Health Minister Dr. Harsh Vardhan ______ Corona Fighters.
Note:
➢ The Minister also launched two new videos urging adherence to key COVID Appropriate Behaviours.
➢ The game presents a new and extremely creative way to teach people the right tools and behaviours to fight the Covid-19 pandemic.

13. To improve the production and productivity of raw Jute in the country Jute Corporation of India (JCI) signed a Memorandum of Understanding (MoU) with which entity ______ National Seeds Corporation (NSC).
Note:

➢ The MoU was signed virtually in the presence of Union Minister for Agriculture & Farmers Welfare, Narendra Singh Tomar and Union Minister for Textiles, Smriti Zubin Irani.
➢ Around 10, 000 quintals of certified jute seeds of JRO-204 variety to be distributed to the farmers through JCI in the 2021-22 crop year.

14. With which IIT the Bureau of India Standards (BIS) signed an MoU for collaboration in areas of Standardisation and Conformity Assessment based on equality and reciprocity ______ IIT Roorkee.
Note:
➢ In Accordance with the agreement, the collaboration will include several fields like Civil, Electrical, Mechanical, Chemical, Earthquake Engineering, Development and Management of Water Resources and Renewable Energy Projects, Infrastructure Development, Medical Biotechnology and Nanotechnology biomaterials.
➢ IIT Roorkee and BIS will participate in the standardisation activity through technical committees of BIS at the national and international levels.

15. What is India's rank in the 2nd edition of global research "Digital Quality of Life (DQL) Index 2020" released by online privacy solutions provider SurfShark ______ 57th.
Note:
➢ The DQL Index 2020 analyzes 85 countries around the world covering 6.3 billion people or 81% of the global population in terms of five core pillars: internet affordability, internet quality, e-infrastructure, e-security, and egovernment, and results are premised on 12 different factors.
IMPORTANT NEWS - STATE
1. Which state government has formed a nine-member committee to discuss and arrive at a possible solution to the touchy issue of creation of two autonomous councils in the State ______ Arunachal Pradesh.
Note:
➢ The panel headed by Deputy Chief Minister Chowna Mein has seven Cabinet colleagues, including Home Minister Bamang Felix and Tribal Affairs Minister Alo Libang, as members. The ninth member is Home Commissioner Kaling Tayeng.

2. The Madhya Pradesh state government has announced to name Gwalior-Chambal Expressway after who among the following ______ Atal Bihari
Vajpayee.
Note:
➢ The Gwalior Chambal Expressway is a 6 lane expressway connecting Madhya Pradesh with Uttar Pradesh and Rajasthan, through the ravines of Chambal region.
➢ The expressway will go parallel to the Chambal river via Shivpuri, Bhind, Morena to Kota (Rajasthan).

3. Which state government has launched "YellowChain" centralized e-commerce platform ______ Nagaland.
Note:
➢ Yellow Chain will act as an integrated platform for the people of the state, where any Seller/Service Provider/Individual/Group can register themselves and upload their products, trades, skills, services etc. to enable the citizens/buyers to have access to their Service or Product.

4. Which state government has launched a student centric scheme named as "Padhai Tuhar Para" ______ Chhattisgarh.
Note:
➢ Chhattisgarh government has announced to launch a student centric scheme named as "Padhai Tuhar Para".
➢ The scheme will enable the school students to study with the help of community in their localities and villages, in view of the suspension of classes due to coronavirus outbreak.

5. Which of the following states tops in implementing PM SVANidhi Scheme ______ Madhya Pradesh.
Note:
➢ Madhya Pradesh is the leading state in implementing the Pradhan Mantri Street Vendors Atma-Nirbhar Scheme (PM SVANidhi).
➢ The state has sanctioned interest free loans of Rs 10000 to more than 58000 street vendors, so far. Identity cards are distributed to the registered vendors.

6. Which state has launched the 'Ek Sankalp – Bujurgo ke naam' campaign for the elderly people living alone in homes during the global pandemic COVID-19 ______ Madhya Pradesh.
Note:
➢ This unique campaign is proving to be a boon for the Elderly People living alone in homes during the global pandemic COVID-19.
IMPORTANT NEWS - WORLD
1. Which intergovernmental organization has launched project 'Nirmanshree' for enhancing the women skill towards housing construction sector ______ European Union.
Note: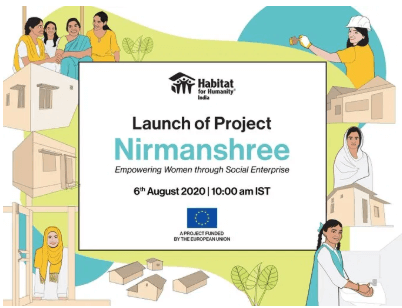 ➢ This is the first-of-its-kind sustainable housing on a large scale in India with 1-million-euro.
➢ The project will be implemented in Beed and Osmanabad districts of Maharashtra and the Dhenkanal and Jajpur districts of Odisha.

2. Which country has launched £3 million "Innovation Challenge Fund" in India to support scientists in academic arena and industry to fight the COVID-19 pandemic and climate change ______ United Kingdom.
Note:
➢ The fund invites tech innovators with connections to the AI-Data cluster in Karnataka and the future mobility cluster in Maharashtra to submit research and development proposals for tackling COVID-19 or which promote a greener planet.

3. Recently, India has signed a cultural agreement with which country that outlines a three-year programme of cooperation to further strengthen their strategic bilateral relations ______ Israel.
Note:
➢ India and Israel signed a cultural agreement that outlines a three-year programme of cooperation to further strengthen their strategic bilateral relations today.
➢ It aims to promote greater people-to-people exchanges.

4. Which became the first Gulf Arab country to have active diplomatic ties to Israel ______ UAE.
Note:
➢ Prime Minister Benjamin Netanyahu of Israel, and Sheikh Mohammed Bin Zayed, Crown Prince of Abu Dhabi and Deputy Supreme Commander of the United Arab Emirates, have agreed for the Israel–United Arab Emirates peace agreement, or the Abraham Accord to establish full diplomatic ties.
➢ It is expected that the peace accord will be signed in the White House, US in early September, 2020
HONOR & AWARDS
1. Name the Indian origin physician who is among 19 winners of the UK's Royal Academy of Engineering President's Special Awards for Pandemic Service ______ Ravi Solanki.
Note:
➢ Ravi Solanki, a physician working on neurodegenerative diseases, along with Raymond Siems, an engineer working in machine learning, were awarded for their volunteer work to help build a secure and fully functioning website for a new National Health Service (NHS) charity HEROES.

2. Rohit Sharma, Vinesh Phogat, Manika Batra and M Thangavelu were recommended for which award by the National Sports Awards selection committee ______ Rajiv Gandhi Khel Ratna Award 2020.
Note: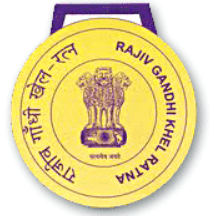 ➢ Rohit Sharma will be the fourth cricketer after legendary Sachin Tendulkar, MS Dhoni and Virat Kohli to be conferred the award. Tendulkar was awarded the Khel Ratna in 1998, Dhoni got it in 2007 and Kohli received in 2018.
➢ In a first, this year's National Sports Awards ceremony is likely to be held virtually due to the COVID-19 pandemic.

3. St Christopher School of which state won the Gold Award along with cash prize of Rs.1 Lakh from the first ever Pallikkutam National Award for Innovation in Education instituted by Rajagiri Media ______ Nagaland.
Note:
➢ The St Christopher School won the award for ensuring a seamless class for the students with the limited infrastructure and resources in the rural area.The Prize money for Gold Award is Rs.1,00,000.
➢ The rural school provided a balanced online and offline activities for the students over the whatsapp.
➢ The award was sponsored under the CSR initiative of the Federal Bank Ltd.

4. Which city became India's cleanest city for the fourth year in a row in the Swachh Survekshan 2020 awards ______ Indore.
Note:
➢ Union Minister Hardeep Singh Puri announced the Swachh Survekshan 2020 result at the Award Ceremony 'Swachh Mahotsav' in the national capital being organised by the Ministry of Housing and Urban Affairs (MoUHA).
➢ This is the fifth edition of the annual cleanliness survey of the country. A total of 129 awards will be handed out to the top-performing cities and states.
SPORTS NEWS
1. Suresh Raina is associated with which sports who announced his retirement from the sport ______ Cricket.
Note:
➢ He made his international debut against Sri Lanka in 2005 and represented India in 226 ODIs, 78 T20Is and 18 Tests in his cricketing career that spanned over 13 years.
➢ He scored 7,787 runs across all the formats in international cricket. He also claimed 167 catches in his international career, setting the bar high with his athleticism on field.
➢ Suresh Raina is the first Indian batsman who has scored a century in all three formats of the game.

2. Who has won the Formula One Spanish Grand Prix 2020 held at Circuit de Barcelona-Catalunya, Spain ______ Lewis Hamilton.
Note:
➢ Lewis Hamilton (Mercedes-Great Britain) has won the Formula One Spanish Grand Prix 2020 held at Circuit de Barcelona-Catalunya, Spain.
➢ This was his 4th win of the season and the 88th win of his career. Max Verstappen (Red Bull–Netherlands) came second followed by Valtteri Bottas (Mercedes-Finland) at third.

3. The Asian Boxing Championship has been postponed to next year owing to the disruption caused by the COVID-19 pandemic, the tournament was scheduled to be held in ______ India.
Note:
➢ India last hosted the men's Asian meet back in 1980 in Mumbai before conducting the women's event in 2003 in Hisar. The tournament became a combined event for men and women last year.
➢ The COVID-19 pandemic has thrown sporting calendars haywire the world over with several big events, including the Olympics and the T20 World Cup of cricket, postponed.

4. Which fantasy gaming start-up has bagged the title sponsorship rights of Indian Premier League (IPL) 2020 ______ Dream 11.
Note:
➢ Dream 11 has bagged the rights as Expression of Interest (EOI) was invited by the Board of Control for Cricket in India (BCCI) for IPL 2020's title sponsorship after the Chinese mobile phone brand, Vivo, pulled out of it.
➢ The title rights bagged by the fantasy gaming start-up "Dream 11" are valid till December 31, 2020.

5. Famous cricketer Laura Marsh of which country has announced her retirement from all forms of cricket ______ England.
Note:
➢ In her international career, Marsh played 9 Tests, 103 ODIs and 67 T20Is. She managed to score 1,588 runs across all formats and also registered 217 wickets.
➢ The 33-year-old announced her retirement from international cricket in December and has now decided to call time on her domestic career as well.

6. Which sports organization has signed an Memorandum of Understanding (MoU) with International Professional Scouting Organization (IPSO) to conduct online Scouting Workshops throughout India ______ All India Football Federation (AIFF).
Note:
➢ Under the agreement, IPSO will conduct online workshops which will provide a number of courses and webinars with regards to scouting in India.
➢ The workshop will be a starting point to become a scout or an analyst and will also help anyone to understand the foundations and protocols in talent identification, scouting & analysis.
BOOKS AND AUTHORS
1. Who has authored the book titled "A Bend in Time : Writings by Children on the COVID 19 Pandemic" ______ Bijal Vachharajani.
Note:
➢ The book is published by Talking Cub (children's imprint of Speaking Tiger).
➢ The book showcased the emotions and thoughts of children and young adults, from across the country and social groups, about the greatest global crisis in recent times: the COVID-19 pandemic

2. Who has authored the book titled "Full Spectrum: India's Wars, 1972-2020″ ______ Arjun Subramaniam.
Note:
➢ It is the sequel to his 1st book, 'India's Wars: A Military History, 1947-1971'.
➢ The book portrays the comprehensive account of war and conflict in contemporary India over the past five decades next month. It will be published by HarperCollins Publishers India Pvt. Ltd.

3. Who has authored the book titled "One Arranged Murder" ______ Chetan Bhagat.
Note: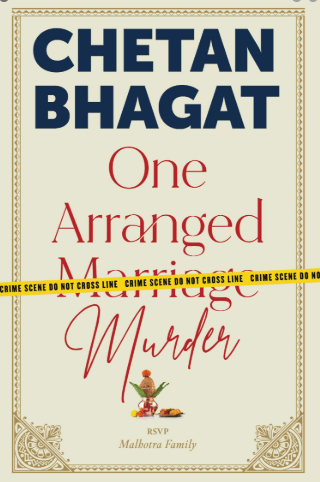 ➢ Published by Westland Publications, it is slated to release on September 28, 2020.
➢ The plot revolves around a man coming home to his wife on Karvachauth only to not find her anywhere.

4. Who has authored the book titled ""India Tomorrow: Conversations with the Next Generation of Political Leaders" ______ Pradeep Chhibber & B. Harsh Shah.
Note:
➢ The book will attempt to unravel the personalities, aspirations, ideologies, interests, passions and motivation of the next generation leaders.
➢ It will include personalities of the likes of Rahul Gandhi, Smriti Zubin Irani, Varun Gandhi, Omar Abdullah and Akhilesh Yadav.

5. Who has authored the book titled 'Grandparents' Bag of Stories ______ Sudha Murthy.
Note:
➢ This was announced by the publishing house Penguin Random House India on the 70th birthday of award-winning author.
➢ The book, scheduled to be released in November, is a sequel to Murty's last release Grandma's Bag of Stories and will feature 20 stories.

6. The book titled "The Beauty of Living Twice" is a Memoir of which Hollywood Actor to be release in March 2021 ______ Sharon Stone.
Note:
➢ She unveiled the cover of the book on Twitter.
➢ The Book will reflect on her journey from painful childhood in Pennsylvania to her experience in acting in films like Martin Scorsese's mobster epic 'Casino' which earned her an Academy Award nomination and a Golden Globe award.
➢ The book is set to be published by Alfred A Knopf, and is set to release both in hardcover and ebook.
SCIENCE AND DEFENCE
1. Team of researchers of which institutions have developed a sustainable process for making brick-like structures named "Space Bricks" on the surface of the moon in association with ISRO ______ Indian Institute of Science (IISc) Bengaluru.
Note: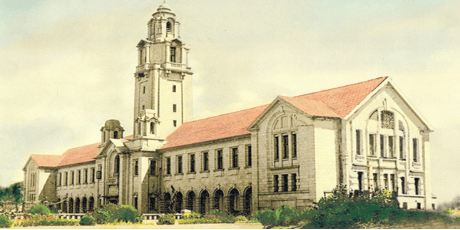 ➢ The process uses the lunar soil, bacteria and guar beans to make the space brick.
➢ The process uses the Urea – sourced from human urine and lunar soil as the raw materials for the construction on the lunar surface which reduces the overall expenditure.

2. Union Defence Minister Rajnath Singh has approved the proposal of the National Cadet Corps (NCC) to be expanded across how many border and coastal districts ______ 173.
Note:
➢ Union Defence Minister Rajnath Singh has approved the proposal of the National Cadet Corps (NCC) to be expanded across 173 border and coastal districts.
➢ As many as 1 lakh cadets from the area will be inducted to the NCC with Girl cadets covering one-third of the count.

3. Flipkart signed an MoU with which IIT to support the industry focused applied research in the fields like Artificial Intelligence, Natural Language Processing and Machine Learning ______ Indian Institute of Technology (IIT) Patna.
Note:
➢ This is to create industry focused applied research to support the reach of e-commerce to more consumers and sellers.
➢ Under this MoU, IIT Patna will undertake joint research activities, writing research papers, organising seminars, internships and mentorship opportunities.

4. Which of the following technology companies has launched an employment application named 'Kormo Jobs' in India ______ Google.
Note: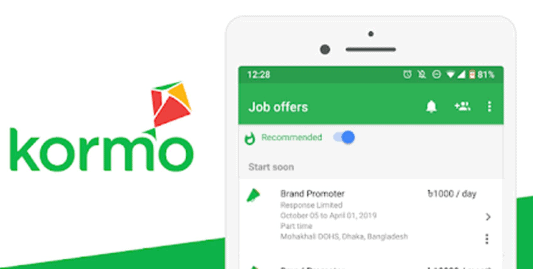 ➢ Google had first launched the employment application in Bangladesh in 2018 and further expanded it to Indonesia in 2019.
➢ In 2019, Google had also tested this app in India but under the brand 'Spot' on Google Pay app, which saw more than 2 million verified jobs posted on the platform, including from companies like Zomato and Dunzo.