IMPORTANT NEWS - INDIA
1. India has been elected as a member of the United Nation's Commission on Status of Women (CSW) from ______ 2021- 2025.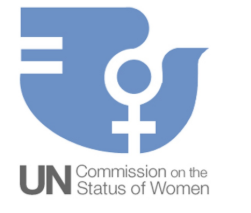 Note:
➢ India will be a member for four years from 2021 to 2025.
➢ India, Afghanistan and China had contested the elections to the Commission on Status of Women.
➢ Even as India and Afghanistan won the ballot among the 54 members, China could not cross the half-way mark.

2. The India Gold Policy Centre (IGPC) at which IIM has signed an MoU with between International Financial Services Centre Authority (IFSCA) to provide consultation to facilitate the establishment of International Bullion Exchange (IBE) in India ______ Indian Institute of Management – Ahmedabad.
Note:
➢ As part of the MoU, IGPC-IIMA an independent think tank with in-house expertise in the area of gold markets shall be a knowledge partner for IFSCA to successfully roll out the International Bullion Exchange.
➢ IGPC-IIMA by setting broader vision, developing success strategies and creating operating guidelines for smooth functioning of the bullion exchange, will take a top-down approach.

3. The union cabinet approved the Orbital Rail Corridor Project for which state ______ Haryana.
Note:
➢ The project will be implemented by Haryana Rail Infrastructure Development Corporation Limited (HRIDC) and the estimated completion cost of the project is Rs. 5,617 crore.

4. What is the theme of the 4th edition of Global Ayurveda Summit which was inaugurated by the vice president Muppavarapu Venkaiah Naidu ______ Emerging Opportunities for Ayurveda during Pandemic.
Note:
➢ The summit will include 8-day International Conference, 30-day International Exhibition and Focused Business to Business Meetings and participation from more than 25 countries.
➢ The objective of the summit is to showcase the Ayurveda immunity model to the global level as a solution named 'Health as One' and 'Immunity through Ayurveda'.

5. Bharat Heavy Electricals Limited (BHEL) has signed a Memorandum of Understanding (MoU) with which company for Magnetic Levitation Projects in India ______ SwissRapide AG.
Note:
➢ The agreement has been signed in the backdrop of Government of India's initiatives of 'Make in India' & 'Aatmanirbhar Bharat'.
➢ The MoU will enable the Indigenous manufacturing of the State-of-the-art Maglev Trains.
➢ The MoU will set the foundation for cooperation and exploration of mutually beneficial business opportunities.

6. What is India's rank in the in the latest edition of the World Bank's annual Human Capital Index that benchmarks key components of human capital across countries ______ 116th .
Note:
➢ However, India's score increased to 0.49 from 0.44 in 2018, as per the Human Capital Index report released by the World Bank.
➢ The 2020 Human Capital Index update includes health and education data for 174 countries — covering 98 per cent of the world's population — up to March 2020, providing a pre-pandemic baseline on the health and education of children, with the biggest strides made in low-income countries.

7. Which city finds top position among the Indian cities in the Global Smart City Index released by the Institute for Management Development (IMD), in collaboration with Singapore University for Technology and Design (SUTD) ______ Hyderabad.
Note:
➢ The index ranks cities based on economic and technological data, as well as by their citizens' perceptions of how "smart" their cities are.
➢ The index has been topped by Singapore, followed by Helsinki and Zurich as top three smart cities.
➢ In the 2020 Smart City Index, Hyderabad was the top Indian city, placed at the 85th position

8. At which airport India opened its first exclusive private jet terminal ______ Indira Gandhi International Airport, New Delhi.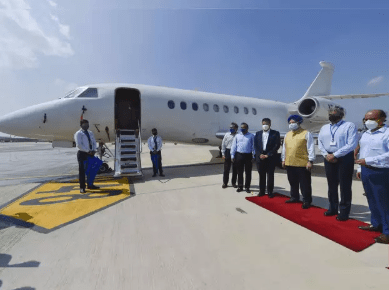 India opened First exclusive Private Jet
Note:
➢ The Terminal was inaugurated by the Union Civil Aviation Minister Hardeep Singh Puri. The airport will allow movement of 150 jets on daily basis.
➢ The new terminal has capacity to handle over 50 passengers in an hour.
➢ The Ultra rich population of India has grown by 116% between 2013 and 2018. It is expected to increase more by 37% by 2023. The Ultra rich individuals are defined as persons with the net worth of 30 million USD.

9. The Ministry of AYUSH signed an MoU with which ministry to control Malnutrition as a part of POSHAN Abhiyaan ______ Ministry of Women and Child Development.
Note:
➢ The MoU will see some time-tested and scientifically proven Ayush-based solutions being adopted for controlling malnutrition in the country.
➢ The MoU will help in tackling the problem of malnutrition in mothers and children in the country.

10. Which Public Sector Undertakings has been granted Bureau of Indian Standards – BIS certification for all its products ______ Hindustan Organic Chemicals Limited (HOCL).
Note:
➢ The company is also supporting and implementing the Make in India initiative of Government of India in one or other way.
➢ It is a leader in chemical industry has manufacturing unit at Kochi in Kerala.
➢ All the products of the Hindustan Organic Chemicals Limited (HOCL) are widely being accepted, especially in Pharmaceutical industry where the highest product quality is called for.

11. Which government entity is observing "Swachhta Pakhwara" from 16th to 30th September 2020 ______ Indian Railway.
Note:
➢ During the Pakhwara, intensive cleaning and sanitization of stations, trains, tracks, colonies and other railway establishments is being carried out with special focus on plastic waste management.

12. The Square Kilometre Array (SKA) programme, an international initiative building the world's largest radio telescope will have control systems designed and built by which IT company ______ Tata Consultancy Services (TCS).
Note:
➢ Several other multiple leading Indian scientific Institutions are also contributing to the project under the leadership of TCS.
➢ The National Centre for Radio Astrophysics (NCRA) of the Tata Institute of Fundamental Research (TIFR) is the lead Telescope Manager (TM) of the project, while other institutes like Raman Research Institute (RRI) and the Indian Institute of Astrophysics (IIA) in Bengaluru, Inter-University Centre for Astronomy and Astrophysics (IUCAA) in Pune, multiple IITs, among other Indian institutes are scientific partners.

13. The 1.9 km-long Kosi Rail Mega Bridge project was inaugurated by PM Narendra Modi in which state of India ______ Bihar.
Note:
➢ This was Mr. Modi's fourth digital inauguration and foundation-laying ceremonies of projects and plans in pollbound Bihar.
➢ The 1.9 km-long Kosi rail mega bridge on river Kosi, constructed at a cost of ₹516 crore, will connect Bihar to its north-eastern part and has strategic importance as well along the India-Nepal border.

14. Foundation station for the construction of Arun Jaitley Memorial Sports Complex has been laid down in which place ______ Kathua, Jammu & Kashmir.
Note:
➢ Arun Jaitley Memorial Sports Complex will spread over 270 kanals of land and is being undertaken under the Prime Minister's Development Package (PMDP) at an estimated cost of Rs.58.23 crore.
➢ The State of Art Sports Complex will be first of its kind sports complex in the Northern Region, having multiple sports facilities of international and national standards in one place.

15. Which IIT has signed a Memorandum of Understanding (MoU) with Odisha University of Agriculture and Technology (OUAT), Bhubaneshwar to generate frontier technologies and produce quality manpower in the field of agricultural research ______ IIT Roorkee.
Note:
➢ According to the MoU, both institutions will collaborate in research programmes where IITR and OUAT would work jointly in the field of Agriculture in the field of Genomics, Transgenics and Metabolomics, crop improvement, Information and Communication, application of Sensor in agriculture, information and communication, IT-based societal development and related aspects of Agriculture leading to the creation of rural livelihood opportunities.

16. The Union Cabinet chaired by the Prime Minister Narendra Modi has approved the establishment of a new All India Institute of Medical Sciences (AIIMS) at ______ Darbhanga, Bihar.
Note:
➢ The total cost will be Rs.1264 crore and is likely to be completed within four years from the date of the approval of Government of India. The medical college will have 100 MBBS seats.

17. The Pradhan Mantri Garib Kalyan Package Insurance Scheme for Health Workers Fighting COVID-19 has been extended for another ______ six months.
Note:
➢ It was announced on 30th March this year for a period of 90 days and it was extended for a further period of 90 days up to 25th September.
➢ The scheme has now been extended for another 180 days.
IMPORTANT NEWS - STATE
1. Which state government has launched 'My Family, My Responsibility' Campaign to tackle COVID 19 ______ Maharashtra.
Note:
➢ The campaign aims to motivate the maximum number of people to adopt a new lifestyle for effective COVID-19 control and also aims to reach people before the virus reaches them.
➢ It's main objective is to achieve effective healthcare education for the control of COVID-29. It will be conducted in 2 phases.

2. Which state government has signed an MoU with the SIDBI to increase self-reliance and provide capacity building and market support to the MSMEs in the state ______ Gujarat.
Note:
➢ The objective is also to hasten technology transfer and innovation within the state.
➢ SIDBI will help the small scale industries in the state to come out of the current COVID-19 situation effectively, and also evaluate the feasibility of infrastructure projects and common facility centres for MSME clusters in the state

3. Which state government has approved the 'Tourism Policy 2020-25' to boost tourism related aspects within the state and promote tourism at the district-level ______ Karnataka.
Note:
➢ The policy plans to give a boost to tourism related to heritage, wildlife, spiritual, cultural, adventure, coastal, nature, health and agriculture.
➢ The department plans to offer subsidies which have been enhanced to ₹10 crore from ₹1.2 crore under the new policy with a focus on districts and non-traditional tourist circuits.

4. Which state government has signed a Memorandum of Understanding (MoU) with the Small Industries Development Bank of India (SIDBI) to develop its micro, small and medium enterprises (MSMEs) ecosystem ______ Rajasthan.
Note:
➢ This MoU will support the state government to have a better understanding and provide better solutions for the problems of MSMEs.
➢ Under this MoU, the Department of Industries of Rajasthan and SIDBI will work together to provide financial, technical, marketing and export support to the MSMEs in the state.
➢ This partnership with SIDBI will promote the state's innovative cluster-based thinking.

5. Which state government has launched a new road accident insurance scheme to provide timely treatment to victims that could help to reduce the fatality rate ______ Maharshtra.
Note:
➢ The scheme has been named after late Shiv Sena chief Balasaheb Thackeray.
➢ Under the Balasaheb Thackeray Accidental Insurance Scheme, an accident victim will be provided treatment in nearby hospitals in the first 72 hours of the incident.

6. Which state is the happiest state as per the first all India Happiness Report covering all states and Union Territories measuring happiness across the country ______ Mizoram.
Note:
➢ Overall, states from the Northeast Indian region have fared well in the survey, and Mizoram has topped in the happiness rankings among all; the states and union territories in the country.
➢ Mizoram, Punjab, Andaman, and the Nicobar Islands are the top three in the list of states/union territories.

7. Which state government has launched a health and nutrition helpline to ensure children under six years of age get nutritional supplements and regular immunization doses ______ Delhi.
Note:
➢ The helpline, 'Sehat evam Poshan Saathinwas', will remain operational 24X7 in collaboration with NGO Indus Action.
➢ Once a call is received on the number, 011-41193903, the team at the DCPCR will connect back with the caller within one-two days and register the grievance.

8. Which state government has launched 'Poshan Sarkar' program to ensure participation and leadership of local bodiesGram Panchayats and Urban Bodies in the nutrition campaign ______ Madhya Pradesh.
Note:
➢ The main objective of the Poshan Sarkar programme is to eliminate the malnutrition by helping the Gram Panchayat and the Urban Bodies in the nutrition campaign.
➢ Various activities will be organized under this. Under the programme, nutrition resolution will be passed in all Gram Panchayats/ Nagar Panchayats /Urban Bodies.

9. Which state government has launched Mukhyamantri Mahila Utkarsh Yojana (MMUY), a scheme of providing interest-free loans to women's groups in the state ______ Gujarat.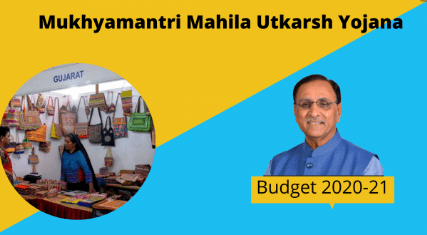 Note:
➢ Under the scheme, the government is expected to disburse interest-free loans to the tune of Rs 1,000 crore to women to help them become self-reliant (atmanirbhar).Each group with 10 women members will be eligible for the loan.
➢ As part of the scheme, the interest on the loans will be paid to the banks by the government. This is expected to cost the state exchequer approximately Rs 170 crore.

10. Which state government approved a letter of intent (LOI) for the world's first Compressed Natural Gas (CNG) terminal ______ Gujarat.
Note:
➢ The project will be developed jointly by UK-headquartered Foresight Group, Mumbai-based Padmanabh Mafatlal Group and a Netherland-based consortium.
➢ Apart from the CNG terminal, the investors would also develop a Ro-Ro terminal (for roll-on/roll-off ships), liquid cargo terminal and container terminal at Bhavnagar.

11. Amazon India has set up an all-women delivery station in ______ Kadi, Gujarat.
Note:
➢ The new all-women delivery station, operated by a delivery service partner, is part of the company's efforts towards increasing participation of women in the workforce.
➢ In 2016, the company had launched its first all-women delivery station in India, with its partner in Chennai, Tamil Nadu

12. Which state government has launched the "Arthika Spandana" programme of disbursing loans to the tune of ₹ 39,300 crore through various cooperative institutions ______ Karnataka.
Note:
➢ Under this scheme, ₹15,300 crore would be disbursed to the agriculture sector while a sum of ₹24,000 crore would be earmarked for the non-agricultural sector.
IMPORTANT NEWS - WORLD
1. Abraham Accord, which is the first Arab-Israeli peace deal in 26 years has been signed which three countries ______ Israel, UAE, Bahrain.
Note:
➢ This was hosted by the US President Donald Trump.
➢ The UAE was represented by Foreign Minister Abdullah bin Zayed and Bahrain by Foreign Minister Abdullatif Al Zayani.
➢ The Arab Accord — essentially bilateral agreements with Israel — does not mention the Israeli-Palestinian conflict

2. Cyclone 'Sally' hits which of the following countries ______ USA.
Note:
➢ Sally could hit Alabama, Florida and Mississippi coasts causing massive flash flooding and storm surges of up to 7 feet in some spots.
➢ Its languid pace recalls 2017's Hurricane Harvey, which dumped several feet of rain over a period of days on the Houston area, causing major damage.

3. Which of the following philanthropic foundation announced two new grants, totalling USD 4.5 million to help improve farmer livelihoods in India ______ Walmart Foundation.
Note:
➢ The new grants will help two NGOs — Tanager and PRADAN — to further scale their efforts to help farmers earn more from the improved output and fair market access.
➢ Both grantees will focus on increasing opportunities for women farmers via farmer producer organisations (FPOs).

4. Which has become the first airport in the world to be certified with "COVID-19 5-star airport rating" from Skytrax, a U.K.- based airport and airline review firm ______ Fiumicino International Airport (FCO), Rome.
Note:
➢ FCO, also known as the Leonardo Da Vinci International Airport, is the busiest airport in Italy.
➢ The COVID-19 ratings for hygiene by Skytrax was based on a combination of procedural efficiency checks, visual observation analysis and ATP sampling tests.
➢ Fiumicino Airport earned the 5-star rating for the hygiene processes and other preventative measures in place to help reduce the spread of Coronavirus.

5. Which country declares rape a national emergency after spike in cases ______ Liberia.
Note:
➢ The move comes after thousands of Liberians protested against rising incidents of rape in the capital Monrovia last month in a bid to draw attention to the country's alarming rate of sexual assault.
➢ The government will also establish a so-called "national security task force" on sexual and gender-based violence.
HONOR & AWARDS
1. Who has been conferred with the Lifetime Achievement Award by Euromoney Awards of Excellence 2020 ______ Aditya Puri.
Note:
➢ The publication has recognised the iconic leader for his skills in building a world-class Indian bank at a time where there were no similar institutions in existence.
➢ The coveted honour from the global financial magazine in recognition of his illustrious career in banking comes just ahead of his retirement next month.

2. Who has been named in the 2020 Class of 17 Young Leaders for the Sustainable Development Goals (SDGs) ______ Udit Singhal.
Note:
➢ He has been named in the 2020 list of young leaders who promote sustainable development goals.
➢ Udit Singhal is the founder of Glass2Sand, an initiative that is based on a zero-waste ecosystem to tackle the challenge of glass waste in Delhi.

3. Who has been honoured with 2020 Dayton Literary Peace Prize ______ Margaret Atwood.
Note:
➢ Atwood would receive the 2020 Richard C. Holbrooke Distinguished Achievement Award. She receives $10,000 as prize money.
➢ The award celebrates the power of literature to create peace, social justice and understanding around the world.
SPORTS NEWS
1. The Thomas and Uber Cup 2020 was postponed to next year by the Badminton World Federation, the tournament was scheduled to be held in which country ______ Denmark.
Note:
➢ India had announced both the men's and women's squads for the prestigious event which was scheduled to be held in Aarhus, Denmark from October 3 to 11.
➢ However, after Indonesia and South Korea on Friday joined Thailand, Australia, Chinese Taipei and Algeria in pulling out due to the dreaded disease, the sport's governing body held a virtual emergency council meeting.

2. International Tennis Federation (ITF) has renamed which tennis tournament as 'Billie Jean King Cup ______ Fed Cup.
Note:
➢ Billie Jean King was pioneer of women's tennis who helped United States win the inaugural event of ITF
➢ Billie Jean King Cup is the world's largest annual women's international team sports competition in terms of the number of nations that compete.

3. Who has won the F1 Tuscan Grand Prix 2020 ______ Lewis Hamilton.
Note:
➢ Lewis Hamilton won a hectic Tuscan Grand Prix to clinch his 90th Formula One win at Mugello Circuit, Italy and move one behind Michael Schumacher's record.
➢ This was his 6th win of the season and 90th F1 win of his career. Valtteri Bottas came second followed by Alexander Albon at third place.

4. Who has been honoured with the prestigious 2020 Asia Game Changer Award for feeding millions across India amid the COVID-19 pandemic ______ Vikas Khanna.
Note:
➢ He was honoured for feeding millions across India amid the COVID-19 pandemic through a massive food distribution drive that he coordinated, thousands of miles away from his Manhattan home.
➢ Khanna, 48, is the only Indian among the six honourees named by the leading organisation.
BOOKS AND AUTHORS
1. Who has authored the book titled "My Life in Design" ______ Gauri Khan.
Note:
➢ It is a coffee-table book, in which Gauri has written about her journey as a designer.
➢ The book will feature unseen pictures of her interior design projects, family and residence. She will also talk about her design philosophy and style.
➢ The book will be very visually appealing with exclusive pictures and information that guide aspiring designers or those who are just generally interested in the art of design.

2. Who authored the book titled 'Azadi: Freedom. Fascism. Fiction' ______ Arundhati Rai.
Note:
➢ The book has been published by Penguin Books Ltd
➢ The author challenges the people to reflect on the meaning of freedom in a world of growing authoritarianism, especially during the time of Coronavirus Pandemic through her book.
➢ She was awarded 1997 Booker Prize for her novel 'The God of Small Things'.

3. Who has authored the book titled 'End of an Era, India Exits Tibet" ______ Claude Arpi.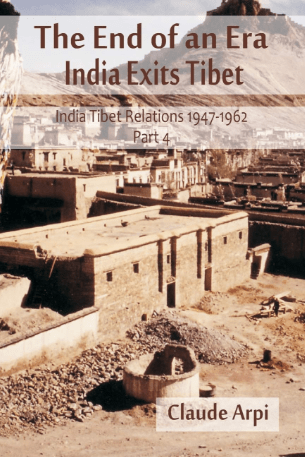 Note:
➢ The book highlights India Tibet relation between 1947 and 1962. it also focuses on India losing all its influence in Tibet.
➢ It shows Nehru Memorial Library papers, de-classified Indian and Chinese documents and personal interviews.
SCIENCE AND DEFENCE
1. Recently, a team of researchers found traces of phosphine gas in which planet is associated with the living organisms which on Earth ______ Venus.
Note:
➢ Phosphine gas is associated with the living organisms which on Earth.
➢ The team used telescopes in Hawaii and Chile's Atacama Desert in order to observe upper cloud deck of Venus which is around 60 km from the surface.
➢ They detected traces of phosphine, a flammable gas that on Earth occurs from the breakdown of organic matter.

2. India conducts 10th Defense Technology and Trade Initiative (DTTI) Group Meeting virtually with which country ______ USA.
Note:
➢ The meeting was co-chaired by Mr. Raj Kumar, Secretary, Defence Production, from the Indian Ministry of Defence and Ms. Ellen M. Lord, Under Secretary of Defense for Acquisition and Sustainment, from the U.S. Department of Defense.
➢ During the meeting, the co-chairs signed a Statement of Intent (SOI) that declared their intent "to strengthen our dialogue on defense technology cooperation by pursuing detailed planning and making measurable progress" on several specific DTTI projects.

3. Researchers at which university have developed the world's smallest ultrasound detector ______ Helmholtz Zentrum München and the Technical University of Munich (TUM).
Note:
➢ It is based on miniaturized photonic circuits on top of a silicon chip.
➢ With a size 100 times smaller than an average human hair, the new detector can visualize features that are much smaller than previously possible, leading to what is known as super-resolution imaging.