BANKING & FINANCIAL AWARENESS
1. The National Digital Conference on "Easing Doing Business for Atmanirbhar Bharat" organised by ________ Confederation of Indian Industry (CII).
Note:
➢ Piyush Goyal, Union Minister of Commerce and Industry, inaugurated the National Digital Conference on "Easing Doing Business for Atmanirbhar Bharat".
➢ The conference is to improve the business environment of India.

2. (SIDBI) in association with which entity launched a comprehensive financial education and one-stop knowledge platform for micro, small and medium enterprises "MSMESaksham" for MSMEs ________TransUnion CIBIL Limited.
Note:
➢ The portal is focused on two key pillars of financial knowledge and access to credit.
➢ The portal will have a consolidated list of all the schemes launched by the Centre and state governments for MSMEs.
➢ It will be a knowledge hub with informative articles, business insights to help entrepreneurs and business owners start or grow businesses.

3. Craft Silicon has entered into a strategic partnership with which entity to innovate and accelerate the digital loan repayment solutions for small finance banks, MFI and NBFCs __________ PayU.
Note:
➢ The partnership focuses on redefining a secured digital payment platform.
➢ The association offers a consolidated settlement across multiple apps and payment gateway.

4. Which payment system has launched mpay.me, a UPI payment link service that allows users to send and receive money from any UPI payment app _______MobiKwik.
Note:
➢ Through mpay.me, users and merchants can set up a personalized link using their mobile number.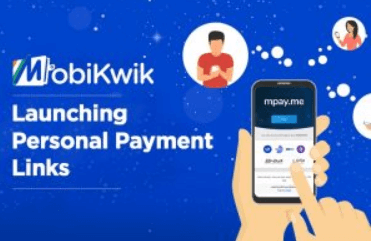 ➢ The link can be created through the MobiKwik app or the MobiKwik website and can be shared anywhere with anyone over chat, SMS, email etc.
5. Which Indian power company and Japanese energy major JERA have inked a pact with a group of banks for financing their new gas-fired thermal power generation project in Bangladesh _______ Reliance Power.
Note:
➢ Both partners will develop a new 745 MW natural gas combined-cycle power project in Meghnaghat in Bangladesh.
➢ In September, 2019 Reliance Power inducted JERA as a partner for the 750 mw-gas based combined cycle power project in Bangladesh as a part of its understanding with the country in 2015 to set up a total of 3,000 mw.

6. As per the revised Securities Contracts (Regulation) Rules, 1957, list entities will get how many years to meet criteria of minimum public shareholding of 25 per cent _________3 years.
Note:
➢ listed entities get one more year to comply with the rules of MPS, benefitting more than three dozen PSUs (public sector undertakings) who have been unable to meet this requirement amid COVID-19.

7. Which public sector bank has partnered with New India Assurance Company Ltd, Bajaj Allianz General Insurance Co Ltd and HDFC ERGO Health Insurance to offer individual short-term Corona Kavach policy _______ Canara Bank.
Note: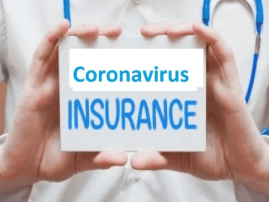 Fig: Coronavirus Insurance
➢ The premium of the policy starts from Rs 300.
➢ Purchase can be made on an individual basis and family floater basis.
➢ The policy will be available for a maximum period of 9 and half months (or 285 days).

8. Which country's national bank has decided to adopt the Finacle Cash Management Suite of Infosys Finacle to digitally transform its transaction banking business __________ Bahrain, National Bank of Bahrain (NBB).
Note:
➢ This partnership is a part of NBB's digital transformation, with the upgrades provided by the suite to equip the bank with a modern system that will provide simple and seamless service to the clients.

9. Which AI-powered multilingual voice bot has been launched by Axis Bank to resolve customer queries _________ AXAA.
Note:
➢ The BOT has been launched in collaboration with Bengaluru startup Vernacular.ai, an AI-based SaaS voice automation platform.
➢ AXAA will optimise voice AI solutions and help automate customer interactions through intelligent human-like dialogue.

10. Airtel Payments Bank has entered into a partnership with General Insurance company for financial protection of the bank's retailers and merchants ________ Bharti AXA General Insurance.
Note: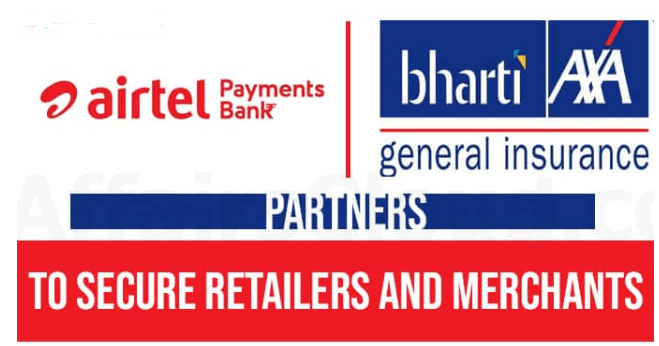 Fig: Airtel Payments Bank partnered with Bharti AXA General Insurance
➢ The policy will provide financial protection in case of damage to assets inside the shop due to fire and allied perils and burglary, among others, as covered in the product.
➢ Notably, a large number of bank's retailers and merchants are small- and medium-size shop owners who are totally dependent on their shops for their livelihood.
OBITUARIES
1. Renowned personality Sonam Tshering Lepcha passed away recently, he was a veteran ___________ Folk Musician.
Note:
➢ He played a major role in reviving and promoting the Lepcha Culture which is one of the indegenious culture of Sikkim.
➢ Sonam Tshering Lepcha started his career as a soldier.
➢ He composed songs with traditional musical instruments collected from various parts of Sikkim and became the first Lepcha to feature on the All India Radio (AIR) in 1960.

2. Lee Teng-hui dubbed as "Mr. Democracy" passed away recently, was former president of which country ________ Taiwan.
Note:
➢ He was popularly known as "Mr. Democracy" for eradicating the dictatorial rule in favour of unbiased pluralism in Taiwan.
➢ He was educated under Japanese colonial rule in 1945 in Japan's culture. He was a fluent Japanese speaker.
➢ He served in the Japanese army and the surrender of the army after World War II put him in Kyoto University in Japan.

3. Famous personality Anil Murali passed away recently, he was a veteran __________ Malayalam Actor.
Note:
➢ Anil Murali started his acting career as a part of the malayalam tele serials.
➢ He first starred in the film Kanyakumariyil Oru Kavitha in 1993.
➢ His most known works in malayalam include Ivar, Lion, Babakalyani, Nasrani, Puthiya Mukham, Pokkiri Raja, City of God and his Tamil and Telugu films include Nimirndhu Nil, Thani Oruvan, Ragile Kasi and Janda Pai Kapiraju.

4. Kamal Rani Varun who passed away due to coronavirus was the former education minister of which state ________Uttar Pradesh.
Note:
➢ Uttar Pradesh's Technical Education Minister Kamal Rani Varun, has passed away due to a novel coronavirus.
➢ Kamal Rani Varun, who served as Minister of Technical Education, is the first minister in Uttar Pradesh to die after contracting coronavirus.

5. Eminent personality Vangapandu Prasada Rao passed away recently, he was a veteran ______ Writer and Singer.
Note:
➢ Prasada Rao who has been associated with Jana Natya Mandali since 1972 enthralled audience with his thought provoking songs and speeches.
➢ His famous song 'Emi pillado Eldamostava' brought laurels.

6. Renowned personality Sunnam Rajaiah passed away recently, he was a veteran _______ Politician.
Note:
➢ A native of Sunnamvaari Gudem village, V.R. Puram mandal, in East Godavari district, Mr. Rajaiah served as Bhadrachalam MLA for three times.
➢ He participated in many tribal agitations, protecting tribal lands and their rights in the Agency areas in Bhadrachalam, East and West Godavari districts.

7. Shivajirao Patil Nilangekar passed away recently, he was a veteran ________ Politician.
Note:
➢ The 88-year-old minister who had been suffering from several co-morbidities including diabetes and high blood pressure, and had been tested positive for the novel coronavirus in Pune was admitted at a private hospital.
➢ The former CM is survived by wife, three sons, a daughter and grandchildren. His last rites are to be performed in Nilanga his birthplace in Latur district.

8. Renowned personality Ebrahim Alkazi passed away recently he was a veteran ___________ Theatre Director.
Note:
➢ He was considered as the father of modern Indian theatre
➢ He was the first Director of National School of Drama (NSD)
➢ Also an art connoisseur, collector and gallery owner, he founded Art Heritage Gallery in New Delhi.

9. Nobel Peace Prize winner, John Hume passed away recently was a prominent politician of which country _________ Ireland.
Note:
➢ He was a founding member of the Social Democratic and Labour Party (SDLP) in 1970 and led the party from 1979 until 2001.

10. Ram Pradhan passed away recently, he belongs to the field of ________ Politician.
Note:
➢ He served as the governor of Arunachal Pradesh during Rajiv Gandhi government.
➢ He was an IAS officer of Maharashtra cadre.
➢ He also headed 2-member committee set up in December 2008 to probe the security forces' response to the 26/11 Mumbai terror attack.

11. Renowned personality Sameer Sharma passed away recently, he was a veteran ______ Actor.
Note:
➢ He was known for her role in TV serials: Geet – Hui Sabse Parayi, Left Right Left, Kahaani Ghar Ghar Kii, Ssshhhh….Koi Hai Kyunki Saas Bhi Kabhi Bahu Thi, Jyoti, Iss Pyaar Ko Kya Naam Doon – Ek Baar Phir
➢ He was also seen in Siddharth Malhotra and Parineeti Chopra starrer 'Hasee Toh Phasee' movie and Sonakshi Sinha starrer movie 'Ittefaq'.

12. Renowned politician Shyamal Chakraborty passed away due to COVID-19 infection, he was a former governor of which state __________ West Bengal.
Note:
➢ He served as the Transport Minister of West Bengal thrice from 1982 to 1996.
➢ Shyamal Chakraborty was also elected twice as Rajya Sabha member.
➢ He was also a member of the West Bengal Legislative Assembly from 1981 to 1996
➢ He was also the state President of Centre of Indian Trade Unions, (CITU), the trade union arm of CPM.

13. Renowned personality Shirley Ann Grau passed away recently, she was a veteran _______ Environmentalist.
Note:
➢ The famous fiction writer and Pulitzer Prize-winner, Shirley Ann Grau, died at the age of 91 due to stroke in New Orleans, Louisiana, United States.
➢ She wrote six novels and four short stories which are all set in the Deep South, from New Orleans to north Louisiana and Alabama.
IMPORTANT DAYS
1. World Lung Cancer Day is being observed on which date to raise awareness about the causes and treatment of lung cancer _________ 1st August.
Note:
➢ August 1 to raise awareness about the causes and treatment of lung cancer.
➢ The campaign was first organized in 2012 by the Forum of International Respiratory Societies

2. What is the theme of the World Breastfeeding Week celebrated annually in the first week of August from 1st to 7th of August _________ "Support Breast feeding for a healthier planet".
Note:
➢ The day is celebrated to encourage breastfeeding and improve the babies' health around the world.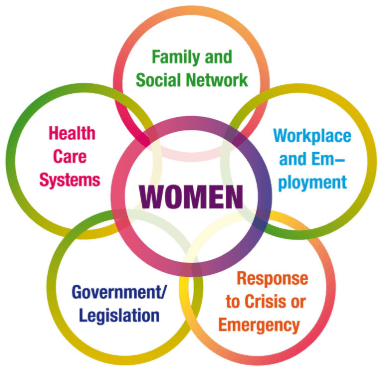 Fig: Five circles of support for breastfeeding
➢ The day was commenced after signing the Innocenti Declaration in August 1990.

3. The World Sanskrit Day was observed annually on which date _________ Shravan Purnima (3rd August 2020).
Note:
➢ On the occasion Prime Minister Narendra Modi thanked everyone involved in promoting, teaching and using Sanskrit language.
➢ Sanskrit is a beautiful language which has made India a repository of knowledge for many years.

4. Annually World Heroshima Day is observed every year on which date ________ 6th August.
Note:
➢ Annually 6th of August marks the anniversary of the atomic bombing in Hiroshima during World War II.
➢ The horrific incident took place on August 6, 1945, when the United States dropped an atomic bomb named "Little Boy", on the town of Hiroshima in Japan.

5. Which day is being celebrated every year on 7th August _________ National Handloom Day.
Note:
➢ 7th August was chosen as the National Handloom Day to commemorate the Swadeshi Movement which was launched on the same date in the year 1905.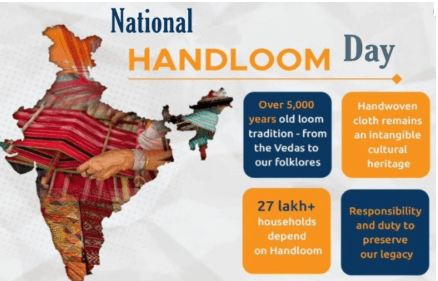 Fig: National Handloom day
➢ The objective is to generate awareness about the Handloom Industry among the public and its contribution to socio-economic development.
NEW APPOINTMENTS
1. Who has been appointed as the Prime Minister of Ivory Coast ________ Hamed Bakayoko.
Note:
➢ The Republic of Ivory Coast President Alassane Ouattara has appointed Defence Minister Hamed Bakayoko (55 years old) as Prime Minister (PM).
➢ Hamed Bakayoko will also hold his position as defence Minister.
➢ Hamed Bakayoko became acting PM on May 2, 2020 due to the absence of Amadou Gon Coulibaly.

2. Which Indian economist has been appointed as the additional and independent director of Great Eastern Shipping Company Ltd ________Urjit Patel.
Note:
➢ He has been appointed for a term of five years.
➢ Recently, he has authored a book titled 'Overdraft: Saving the Indian Saver'. The book will be published by HarperCollins India.

3. Who has been appointed as the New Chief Executive Officer(CEO) of Paytm Money _________ Varun Sridhar.
Note:
➢ Sridhar will report to Amit Nayyar, President of Paytm who leads the financial services business of Paytm.
➢ He will lead the launch and development of equity development and the mutual funds, NPS and Gold Services.

4. Name the Mars Rover launched by NASA to seek signs of ancient life and collect first Martian rock _______ Perseverance.
Note:
➢ The rover will land on Jezero Crater of Mars on Feb. 18, 2021 with duration of at least one Mars year (about 687 Earth days).
➢ The outlay of Mars mission 2020 is around $2.7 billion.

5. Mohamed Irfaan Ali became the President of which country _________ Guyana.
Note:
➢ He is a member of the opposition People's Progressive Party (PPP). He succeeds David Arthur (A.) Granger.
➢ David A. Granger is a member of A Partnership for National Unity and Alliance for Change (ANPU-AFC).

6. Gen. Charles Q. Brown sworn in as the first Black Chief of Staff of the Air Force of which country _______USA.
Note:
➢ President Donald Trump hosted the swearing-in of Gen. Charles Q. Brown.
➢ Vice President Mike Pence administered the oath of office to Gen. Brown, who was confirmed by the Senate in June in a 98-0 vote.

7. Mark Anthony Phillips has been sworn in as the Prime Minister of which country _________ Guyana.
Note:
➢ Former Chief-of-Staff of the Guyana Defence Force Brigadier (retired), Mark Anthony Phillips has been sworn in as Prime Minister of Guyana.
➢ He served as the Chief of Staff of the Guyana Defence Force from 2013 to 2016. Meanwhile, former President Bharrat Jagdeo has been sworn in as Vice President.

8. Who has been appointed as the next Managing Director(MD) and Chief Executive Officer(CEO) of HDFC Bank for a period of 3 years _________ Sashidhar Jagdishan.
Note:
➢ Aditya Puri was the CEO of HDFC Bank since September 1994. He is the longest-serving head of any private bank in India.
➢ Sashidhar Jagdishan is a chartered accountant. He holds a Master's degree in Economics of money, banking and finance. He joined the Bank in 1996 and heads finance, human resources, and other departments.

9. Who has been appointed as the Lieutenant Governor (LG) of Jammu and Kashmir _______ Manoj Sinha.
Note:
➢ He will succeed Girish Chandra Murmu, who resigned recently
➢ Manoj Sinha has represented the parliamentary constituency of Ghazipur in eastern Uttar Pradesh thrice in the Lok Sabha.
➢ He also served as Communication Minister as well as Minister of state for Railways.

10. Who has been appointed as the new Comptroller and Auditor General (CAG) of India __________ Girish Chandra Murmu.
Note:
➢ He will assume office on 8 August 2020. He will replace Rajiv Mehrishi, a 1978 batch IAS officer of the Rajasthan cadre, as the CAG.
➢ Murmu, a 1985 batch IAS officer of the Gujarat cadre, was the first Lt Governor of the Union Territory of Jammu & Kashmir.

11. The Appointments Committee of the Cabinet (ACC), Government of India (GoI), has approved another extension of Ajay Tyagi's term as Chairman of which of the following organization _________ Securities and Exchange Board of India (SEBI).
Note:
➢ The Appointments Committee of the Cabinet, headed by Prime Minister Narendra Modi, has approved extension of Tyagi's term until February 28, 2022. His tenure would otherwise have ended at the end of this month.
➢ In 2017, the government had initially appointed Tyagi for five years as Sebi chief, but suddenly it was cut to three years. With this second extension, he will be at the helm for five years.

12. Which pair of Indian cricketers were appointed as Global brand ambassadors of Win Trade Fantasy (WTF) Sports __________ Suresh Raina & Harmanpreet Kaur.
Note:
➢ In addition to this, Suresh Raina has also joined the brand as Strategic Partner.
➢ World Trade Fantasy (WTF) Sports is a fantasy sports gaming platform, which was formally launched in India and other parts of the world on 6th August, 2020.