BANKING & FINANCIAL AWARENESS
1. Vedanta has tied up with which bank for a long term syndicated loan facility for Rs.10000 crore ______ State Bank of India.
Note:
➢ Syndicated loan is a loan offered by a group of lenders to provide credit to a large borrower.
➢ As a lender State Bank of India(SBI) has committed Rs.5000 crore.

2. Which bank has launched 'Home Utsav', a virtual property exhibition that digitally showcases real estate projects by renowned developers from key cities across the country ______ ICICI Bank.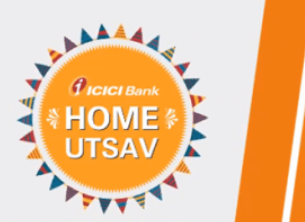 Note:
➢ The exhibition is available for everyone, including ICICI Bank's customers and those who are not customers of the Bank.
➢ It offers them enhanced convenience, as they can simply browse through these projects online, from the comfort of their home and office

3. Which Life Insurance company has introduced an Artificial intelligence (AI)-powered voice chatbot, "LiGo", on Google Assistant ______ ICICI Prudential Life Insurance Company.
Note:
➢ This will enable the company's policyholders to address their queries by simple voice commands. It provides an easy to use and convenient service touch-point for customers.
➢ Expanding the functionalities of LiGo to Google Assistant is part of the company's strategy to be on platforms that customers prefer and to offer them an immersive experience.

4. Which bank has partnered with Innoviti Payment Solutions Pvt Limited to provide convenient and affordable options of bank's debit card through Innoviti Point of Sale (POS) terminals ______ Federal Bank.
Note:
➢ The partnership will offer Equated Monthly Installments (EMIs) options to over 7.5 million Federal Bank Debit Card holders at over 70,000 Innoviti POS terminals across 1000 cities.
➢ The partnership is in view of COVID-19 crisis as people are cautious about their spending and still will need affordable options in essential categories such as healthcare, education and IT (computers and laptops).

5. Which state government has received the nod from Insurance Regulatory and Development Authority (IRDA) to form its Crop Insurance Firm Andhra Pradesh General Insurance Company (APGIC) ______ Andhra Pradesh.
Note:
➢ Andhra Pradesh is among the few states like Bihar, West Bengal that has chosen to have their own crop insurance schemes.
➢ Andhra Pradesh General Insurance Company (APGIC) will run the state's own YSR Free Crop Insurance Scheme.

6. Which public sector company has decided to invest over 1.22 lakh crore rupees on development of nearly 500 projects ______ Coal India Ltd (CIL).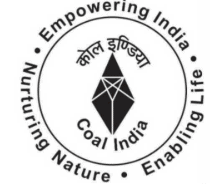 Note:
➢ It includes coal evacuation, infrastructure, project development, exploration and clean coal technologies in the country.
➢ The investment aims at making India self-reliant in terms of coal and achieve the production target of 1 billion tonnes by 2023-2024.

7. Which Life Insurance company has launched "Chhavni COVID: Yodha Sanrakshan Yojana" a group life insurance scheme for employees working in the military cantonment areas across India ______ Life Insurance Corporation (LIC).
Note:
➢ Launched during the two-day webinar organised by the Ministry of Defence and Directorate General of Defence Estates(DGDE) to improve the implementation of Central Sponsored Schemes(CSS) in the 62 cantonments around India.

8. Which Investment Bank will invest € 650 million for the first metro line of Kanpur ______ European Investment Bank.
Note:
➢ Uttar Pradesh Metro Rail Corporation Ltd (UPMRC) is the promoter-Financial intermediary for this project.
➢ €650 million(Rs 5,551.99 crore) investment is the 5th investment of EIB in green infrastructure and connectivity in India i:e Bhopal, Pune, Bangalore and Lucknow.
➢ This investment will boost GOI and its Urban Development "Smart Cities Mission", as Kanpur is one of the first 100 targeted Smart Cities in the country

9. With which entity the Data Security Council of India (DSCI) has released a report titled 'Fraud & Risk Management in Digital Payments' ______ PayPal India.
Note:
➢ Apex body on data protection in India, set up by NASSCOM, the Data Security Council of India (DSCI), along with PayPal India released a report titled 'Fraud & Risk Management in Digital Payments'.
➢ The report suggests to safeguard payments for consumers, MSMEs, businesses, as the e-commerce market in India and UPI transactions are growing manifold during the recent times. It also discussed about the threats in the
payment ecosystem and its prevention.

10. As per the data released by the National Statistical Office what is the contraction in India's GDP growth in first quarter of FY 20-21 ______ 23.9%.
Note:
➢ This was mainly on account of limited economic activity in the country during the quarter amid lockdowns to control the spread of the coronavirus pandemic.
➢ This is the first instance of an economic contraction for the country in at least four decades, and also the first GDP decline since India began publishing quarterly numbers in 1996.

11. Which equipment finance company has bagged a euro 10 million loan from KfW IPEX-Bank to facilitate German exports to India ______ SREI Equipment Finance Private Limited.
Note:
➢ Through this arrangement, KfW IPEX-Bank will provide modern and energy-efficient construction machinery for use in Indian infrastructure projects.
➢ The financed machinery from a German construction machine manufacturer includes asphalt machines, road pavers and rollers, said a press statement issued by Srei.

12. LazyPay has launched the buy-now-pay-later concept called LazyUPI that will offer a credit limit of ______ One lakh.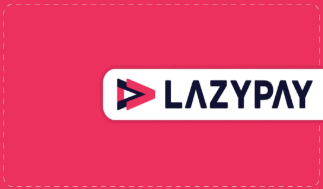 Note:
➢ The offering allows the users to access the real-time credit using UPI across omnichannel networks, which includes offline merchants and e-commerce platforms.
➢ It is to be noted that this solution is a strategic response to the market demand for easy access to credit across the (online and offline) platforms and higher ticket-size pay-later options.

13. The RBL Bank has launched a cardless cash withdrawal facility from ATMs, through the Instant Money Transfer (IMT) system in partnership with which entity ______ Empays Payment Systems India Pvt Ltd.
Note:
➢ This service enables the customers of the RBL Bank to withdraw cash without their debit cards from 389 IMTenabled bank's ATMs or more than 40,000 other bank ATMs across the country.
OBITUARIES
1. Veteran politician and former President of India, Pranab Mukherjee passed away recently, which post he did not serve ______ Home Minister.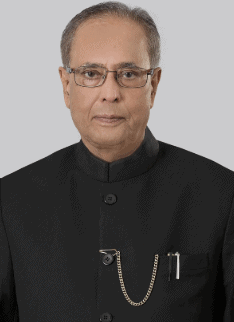 Note:
➢ He was never served as Home minster of India.
➢ He hold post finance minister and External Affairs Minister Twice
➢ Finance minister from 1982-84 and 2004-2012
➢ External Affair Minister from 1995-96 and 2006-2009
➢ He also hold the post of Defence Minister from 2004-2006.

2. Renowned personality Joe Ruby passed away recently, he was a veteran ______ Animation Creator.
Note:
➢ He was the founder of television animation production company Ruby-Spears Productions, together with Ken Spears.
➢ They were noted for co-creating the animated series Scooby-Doo

3. Noted personality Dr S Padmavati passed away at the age of 103 years due to COVID-19, she was a veteran ______ Cardiologist.
Note:
➢ She was the first female cardiologist of India and was popularly known as "God Mother of Cardiology".
➢ She was the founder of the National Heart Institute. She was born in Burma (now Myanmar) in 1917, a year before the world was hit by the Spanish Flu pandemic.

4. Famous cricketer David Capel held from which country who passed away recently ______ England.
Note:
➢ He made his Test debut against Pakistan in 1987.
➢ Capel made 270 first-class appearances for Northamptonshire from 1981-1998
➢ He became the first cricketer born in the county to play a Test for England in 77 years when he made his debut against Pakistan in July 1987.

5. The petitioner of a historic case, Kesavananda Bharati v. State of Kerala, Kesavananda Bharati passed away recently, he was chief pontiff of which Mutt/temple ______ Edneer Mutt, Kasaragod.
Note:
➢ Shri Kesavananda Bharati was the chief pontiffof Edneer Mutt in Kasaragod district, Kerala, India.
➢ He was a follower of Smartha Bhagawatha traditionand the Advaita Vedanta school of Hindu philosophy.
➢ He took Sanyasa at the age of 19 and headed the Edneer Mutt as the Peetadhipathi until his death.

6. Renowned sportsperson Tom Seaver who passed away recently, he was associated with which sports ______ Baseball.
Note:
➢ He became a constant on magazine covers and a media presence, calling postseason games on NBC and ABC even while still an active player.
➢ Seaver was elected to the Hall of Fame in 1992 when he appeared on 425 of 430 ballots for a then-record 98.84%.
IMPORTANT DAYS
1. United Nations celebrates the International Day of Charity globally every year on ______ 5th September.
Note:
➢ The day is being celebrated to sensitize and mobilize people, NGOs, and stakeholders all around the world to help others via volunteer and philanthropic activities.
➢ The day also recognizes the role played by charity in reducing humanitarian crises and human suffering within and among nations.

2. The International Day of Clean Air for blue skies is observed globally on which date ______ 7th September.
Note:
➢ The day aims to raise public awareness at all levels individual, community, corporate and government that clean air is important for health, productivity, the economy and the environment.
➢ The very first International Day of Clean Air for blue skies will be held on September 7th, 2020.
NEW APPOINTMENTS
1. Mustapha Adib has been appointed as the Prime Minister of which country ______ Lebanon.
Note:
➢ He was Lebanon's ambassador to Germany.
➢ Mustapha Adib was named by four former prime ministers on the eve of binding consultations between the president and parliamentary blocs on their choice for the post.

2. Who has been appointed as the trade envoy to India by Australian government along with Indian-origin politician Lisa Singh for advancing business ties with India ______ Matthew Hayden.
Note:
➢ Three new appointments to the board of the Australia-India Council were announced
➢ Lisa Singh, former Labor Party Senator from Tasmania, would be the Deputy Chair.
➢ Former Victoria Premier Ted Baillieu and former cricketer Hayden are the other new members.

3. Who has assumed charge as the Chairman and Managing Director of state-owned defence shipbuilder, Hindustan Shipyard Ltd (HSL) ______ Hemant Khatri.
Note:
➢ He will replace Rear Admiral L V Sarat Babu (Retd). Previously, Hemant Khatri was serving as the Director of Strategic Projects HSL.
➢ Hemant Khatri was appointed as the CMD of HSL was approved by the Appointments Committee of the Cabinet(ACC) on 27th May 2020 with effective from 1st September 2020 till 31st July 2025 the date of his superannuation or until further orders.

4. Who has been appointed as the chairman of Press Trust of India (PTI) ______ Aveek Sarkar.
Note:
➢ He succeeds Vijay Kumar Chopra, Chief Editor of the Punjab Kesari Group of newspapers.
➢ Aveek Sarkar was the founding Managing Director of Penguin India, the Indian counterpart of Penguin Books, the founding Editor of Business Standard and also the pivotal figure behind the acquisition of STAR News by the ABP
Group in 2003.

5. Who becomes the first women Director-General of the Bureau of Civil Aviation Security (BCAS) ______ Usha Padhee.
Note:
➢ She is the first woman and third IAS officer to have been appointed to the post.
➢ The central deputation tenure of Usha is scheduled to end on 16th July 2022.
➢ She succeeds Rakesh Asthana (IPS) who was appointed as the Director-General of Border Security Force (BSF) on 17th August 2020.

6. Who has been appointed as the Managing Director (MD) and Chief Executive Officer (CEO) of Punjab and Sindh Bank ______ S Krishnan.
Note:
➢ Prior to this appointment, he was an Executive Director at Canara Bank.
➢ He will replace S Harishankar, the current MD and CEO of Punjab & Sind Bank.

7. Who has been appointed as the Managing Director and CEO of the South Indian Bank ______ Murali Ramakrishnan.
Note:
➢ Ramakrishnan had retired from ICICI Bank as Senior General Manager at Strategic Project Group on May 30, 2020, and joined the South Indian Bank as an advisor on July 1, 2020.
➢ He represented the bank in the board of CIBIL and the risk advisory board of VISA for the Asia Pacific.

8. Who has been appointed as the Chief Executive Officer (CEO) of Railway Board ______ VK Yadav.
Note:
➢ The chairman and CEO will be the cadre controlling officer responsible for human resources (HR) with assistance from a DG (HR).
➢ The Cabinet had earlier approved the restructuring of the Railway Board, whose strength has been cut from eight to five, as part of large scale reforms initiated by the national transporter.

9. Who has been appointed as the Brand Ambassador of Bajaj Allianz Life ______ Ayushmann Khurrana.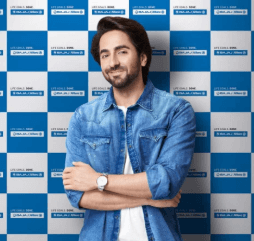 Note:
➢ The actor will promote its products and digital services across offline and online mediums.
➢ Khurrana will feature in the brand's next campaign 'Smart Living' that encompasses its term plan – Smart Protect Goal and the new digital service – Smart Assist.

10. Name the cricketer who has been appointed as the first cricket ambassador of SBOTOP sportsbook brand ______ Dwayne Bravo.
Note:
➢ Bravo is recognised as one of Caribbean cricket's best ever 'all-rounders', representing the West Indies in all formats of the sport.
➢ He has represented the country in 256 test matches and 120 one-day-internationals and is also considered as one of the best ever 'all-rounders' of the sport.

11. Who has been elected as the President of Society of Indian Automobile Manufacturers (SIAM) ______ Kenichi Ayukawa.
Note:
➢ He will replace Rajan Wadhera.
➢ Ashok Leyland MD and CEO, Vipin Sondhi has been elected as the new vice president of SIAM.

12. Which state tops Business Reform Action Plan (BRAP) or Ease of Doing Business ranking 2019 ______ Odisha.
Note:
➢ Ranking of various States of India on the basis of implementation of Business Reform Action Plan had started in 2015. The Business Reform Action Plan 2018-19 was a comprehensive plan including 180 reform points covering 12 business regulatory areas such as Access to Information, Single Window System, Labour, Environment, etc.