CURRENT AFFAIRS: DAYS
World Rare Disease Day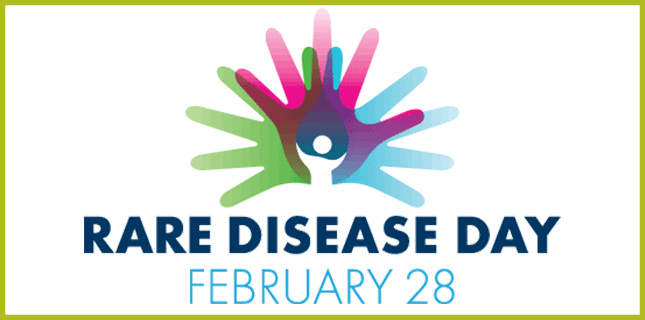 Every Year, last date of February is observed as World Rare Disease Day. It was first launched by Eurordis in 2008. It aims to create awareness about the impacts of the disease.
Theme: Reframe Rare for Rare Disease Day
Zero Discrimination Day
Zero Discrimination Day is observed each year on 1 March.
The Day was launched by UNAIDS in 2014.
Theme: Zero Discrimination Against Women And Girls
World Civil Defence Day
World Civil Defence Day, created by decision of the ICDO General Assembly in 1990, is celebrated every year on the 1st of March
Janaushadhi Week
Janaushadhi week is being celebrated across the country from 1st March to 7th March.
On this occasion various activities like health checkup Camp, Jan Aushadhi Paricharcha, Jan Aushadhi ka sath are being undertaken
National Safety Day
National Safety Day is celebrated in India on 4th March by the National Safety Council of India.
This day is celebrated to make people get safe from several issues like financial loss, health problems and also any other problems that people are facing in their life
National Dentist's Day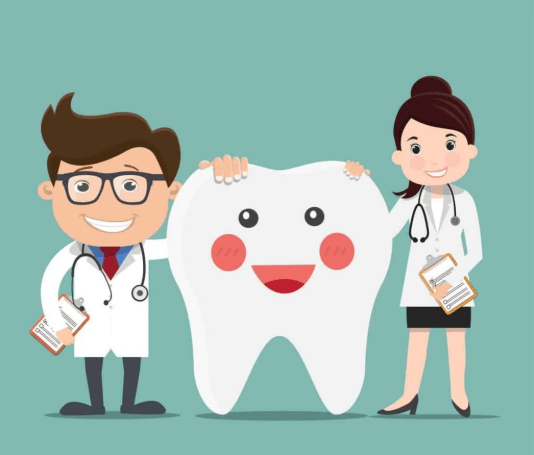 National Dentist's Day is observed annually every March 6.
The day is also a day to remind everyone about the importance of regular dental checkups, and to encourage proper dental care.
Jan aushadhi Diwas
Jan aushadhi Diwas celebrated on 7th march of every year.
The Jan aushadhi Divas aims to provide further impetus and create awareness about the use of generic medicines.

CURRENT AFFAIRS: NATIONAL
President Kovind gives nod for resuming delimitation exercise in Arunachal Pradesh, Assam, Manipur and Nagaland
President Ram Nath Kovind gave his nod for resuming delimitation exercise in Arunachal Pradesh, Assam, Manipur, and Nagaland.
A Delimitation Commission was set up under the Delimitation Act, 2002 to readjust the division of each state and union territory into territorial constituencies for the purpose of Lok Sabha and state assembly elections on the basis of census figures of 2001
Shri Amit Shah inaugurates the campus of NSG Regional Hub at Kolkata
Presiding over the inauguration of the National Security Guard (NSG) Regional Hub campus at Kolkata Union Minister for Home Affairs, Shri Amit Shah termed this as an important step in the direction of giving adequate facilities to the brave NSG jawans, which are important for them to function unhindered in ensuring the security of the Nation
Tourism Minister, Shri Prahlad Singh Patel to launch multilingual Incredible India website in New Delhi
The Minister of State (IC) for Tourism & Culture, Shri Prahlad Singh Patel will launch the multilingual Incredible India website in New Delhi . The launch event will witness participation by key stakeholders of tourism industry, foreign ambassadors, foreign correspondents, major associations among others
Government allows airlines to provide in-flight Wi-Fi services
The central government permitted airlines operating in India to provide in-flight Wi-Fi services to passengers, according to official notification.
The Pilot-in-Command may permit the access of Internet services by passengers on board an aircraft in flight, through Wi-Fi on board, when laptop, smartphone, tablet, smartwatch, e-reader or a point of sale device is used in flight mode or airplane mode, the notification stated
Government cites concerns over divesting stake below 51 per cent in NTPC, PowerGrid
The Power Ministry has raised concerns over the proposed strategic divestment of government equity in NTPC, PFC and PowerGrid, which may bring down its stake to below 51 per cent.
Earlier, under disinvestment plan, it was proposed to divest government equity below 51 per cent of its stake in certain public sector undertakings, including NTPC, PowerGrid and Power Finance Corporation (PFC)
Govt suspends all visas granted to nationals of Italy, Iran, South Korea & Japan
Government has suspended all regular visa and e-visa granted to nationals of Italy, Iran, South Korea and Japan with immediate effect. Health Ministry stated that those requiring to travel to India due to compelling reasons may seek fresh visa from the nearest Indian Embassy or Consulate
IWD 2020: Thinlas Chorol sets up first women's travel company in Ladakh
The International Women's Day will be celebrated on 8th of this month. Government has taken series of initiatives to empower women. People are using the #IWD 2020 and #BetiPadhaoDeshBadhao to share uplifting stories in the run up to International Women's Day
Cabinet gives nod for FDI policy on civil aviation; NRIs can acquire up to 100% equity in Air India
The Cabinet approved Foreign Direct Investment, FDI policy on civil aviation. Information and Broadcasting Minister Prakash Javadekar stated, FDI policy was amended to permit foreign investment in Air India
Non Resident Indians can acquire up to 100 per cent equity in Air India under automatic route
Cabinet gives nod to Companies Second Amendment Bill to enable Indian firms to list on foreign exchanges
Union Cabinet has approved the Companies (Second Amendment) Bill, 2019 to amend the Companies Act, 2013. This will enable the listing of Indian companies on stock exchanges in foreign jurisdictions. The listing of Indian companies in foreign stock exchanges is expected to increase the competitiveness of Indian companies in terms of access to capital, broader investor base and better valuations
Centre launches second phase of Swachh Bharat Mission (Grameen)
The Centre has launched the second phase of the Swachh Bharat Mission (Grameen)- SBM(G) Phase-II. It will be implemented from 2020-2021 to 2024-2025 in a mission mode with an outlay of one lakh 40 thousand 881 crore rupees. Union Minister of Jal Shakti Gajendra Singh Shekhawat launched the second phase of the mission at a National Dissemination and Consultation workshop in New Delhi
Govt announces one-time amnesty scheme for non-compliant LLPs
The Ministry of corporate affairs (MCA) has launched a one-time amnesty scheme for Limited Liability Partnership (LLP) companies that have failed to file the requisite statutory documents such as annual statements, change in directors, etc.
The move is aimed at promoting ease of doing business as well as to cleanse the system
Government nod to automated facial recognition system for identification of bodies, missing children, criminals
The Home Ministry has given approval to the automated facial recognition system (AFRS) for identification of unrecognised bodies, missing children and criminals by the National Crime Records Bureau (NCRB).
AFRS will use police records and will be accessible only to law enforcement agencies
Health Ministry organizes a national level training workshop for all the states on COVID-19 management
Health Ministry is organizing a national level training workshop for all the states and hospitals from other Ministries on COVID-19 management.
The workshop to be organized in New Delhi, will train the trainers for COVID-19
Setu Bharatam scheme: All level crossings on NH to be replaced by Over/under Bridges
Government aimed to replace all the level crossings on National Highways by Road Over Bridges or Road Under Bridges under the Setu Bharatam scheme.
The programme is being implemented by Road Transport and Highways Ministry to ensure safe and smooth flow of traffic and reduced road fatalities by 50 percent by 2020
Aurangabad Airport renamed as Chhatrapati Sambhaji Maharaj Airport
The Maharashtra Government renamed the Aurangabad Airport as Chhatrapati Sambhaji Maharaj Airport, the son of Maratha warrior Chhatrapati Shivaji Maharaj
Google to launch cloud region in Delhi, its second in India
Google plans to open a Delhi cloud region, the company's second in India since it launched one in Mumbai in 2017.
The new cloud region will take Google's existing network to eight in the Asia Pacific region and 22 globally.

STATIC GK
Google
Headquarters – California, United States
CEO– Sundar Pichai
Ministry of power
Preceding Ministry: Ministry of Energy Sources
Founded: 2 July 1992
Headquarters: Shram Shakti Bhavan, Rafi Marg, New Delhi
Minister responsible: Raj Kumar Singh, Minister of State (Independent Charge)
Ministry of Tourism
The Ministry of Tourism, a branch of the Government of India, is the apex body for formulation and administration of the rules, regulations and laws relating to the development and promotion of tourism in India.
Officeholder: Prahlad Singh Patel (MOS independent charge)
Founded: 1967
Headquarters: New Delhi
Air India
CEO: Pradeep Singh Kharola
Headquarters: New Delhi
Swachh bharat mission
Swachh Bharat Abhiyan or Clean India Mission was a nation-wide campaign from 2014 to 2019 to clean up the streets, roads and infrastructure of cities, towns, and rural areas.
Launch year: 2014
Launched by (prime minister): Narendra Modi
Slogan: One step towards cleanliness
Location: New Delhi
Ministry of corporate affairs (MCA)
Ministry of corporate affairs – Nirmala Sitharaman
Constituency- Andhra Pradesh, Rajya Sabha
MHA
Minister of Home Affairs – Amit Shah
Constituency- Gandhinagar, Gujarath.
Minister of State (MoS)- G Kishan Reddy, and Nityanand Rai
Health Ministry
Minister of Health and Family Welfare – Harsh Vardhan
Constituency- Chandni Chowk, New Delhi.
Minister of State (MoS)- Faggan Singh Kulaste
Ministry for Road Transport & Highways
MORTH-Nitin Jairam Gadkari
Constituency- Nagpur, Maharashtra.

CURRENT AFFAIRS: INTERNATIONAL
China assumes presidency of UN Security Council for March 2020
China has taken over as president of the UN Security Council for the month of March 2020, pledging to promote solidarity and cooperation in this capacity. China's permanent representative to the UN, Zhang Jun stated his country attaches great importance to the work during its presidency and will act responsibly and constructively
Israeli PM Benjamin Netanyahu claims victory in general elections
Israeli Prime Minister Benjamin Netanyahu has claimed victory in the general elections. Exit polls indicated that Mr Netanyahu is in a strong position to form the next government
Saudi Arabia starts issuance of permanent premium residency permit to foreigners
Saudi Arabia started the issuance of Permanent Premium Residency Permit to Foreigners, Indian investor Yusuffali M A, Chairman of the Lulu group became one of the first to be given the permanent residency permit by Kingdom of Saudi Arabia
World Bank announces 12 bn aid package to help countries combat coronavirus outbreak
World Bank has unveiled a 12 billion dollar aid package that will provide fast-track funds to help countries combat the coronavirus outbreak. World Bank President David Malpass told reporters that the goal is to provide fast, effective action that responds to country needs.
Indian-American Seema Verma named as key member of coronavirus task force in US
Leading Indian-American health policy consultant Seema Verma has been appointed as one of the key members of the White House Coronavirus Task Force constituted by US President Donald Trump to combat the deadly disease that has claimed six lives in the country and infected over 90 others.
UN appeals for USD 877 million to help Rohingya refugees in Bangladesh
The United Nations appealed for nearly USD 900 million to help hundreds of thousands of Rohingya refugees and vulnerable host communities in Bangladesh this year.
The UN refugee agency and the International Organization for Migration and other partners launched a joint appeal for USD 877 million (789 million euros)
Sri Lanka to lead science, technology and innovation sector in BIMSTEC
Sri Lanka will lead the science, technology and innovation sector in the BIMSTEC and a facility for technology transfer is planned to be opened in the future. This was agreed during the 20th Session of the senior officials' meeting chaired by Sri Lankan Foreign Secretary Ravinatha Aryasinha in Colombo
Luxembourg becomes first country to make all public transport free
In an attempt to reduce traffic jams, Luxembourg has become the first country in the world to make all public transport free from February 29. This is the first time that the decision to offer free public transport has covered an entire country, the transport ministry stated.


STATIC GK
BIMSTEC
The Bay of Bengal Initiative for Multi-Sectoral Technical and Economic Cooperation is an international organisation of seven nations of South Asia and Southeast Asia, housing 1.5 billion people and having a combined gross domestic product of $3.5 trillion.
The BIMSTEC member states - Bangladesh, India, Myanmar, Sri Lanka, Thailand , Nepal and Bhutan are among the countries dependent on the Bay of Bengal.
Headquarters location: Dhaka, Bangladesh
Founded: 6 June 1997
World bank
Headquarters: Washington, D.C., United States
Membership: 189 countries (IBRD); 173 countries (IDA)
Founded: 1944
President : David Malpass
MD and CFO :Anshula Kant
Chief Economist :Penny Goldberg
United Nations
Headquarters: New York, United States
Founded: 24 October 1945, San Francisco, California, United States
Secretary general: António Guterres

CURRENT AFFAIRS: BANKING AND FINANCE
GST collection crosses Rs one lakh crore mark in February
Government has collected over one lakh five thousand crore rupees as Goods and Services Tax in February this year which is eight percent more than the GST collected in the same month of last year
Govt to infuse Rs. 200 crore in IFCI next fiscal
The government has decided to pump INR 200 crore into Industrial Finance Corporation of India (IFCI), the country's oldest term lending institution, through the preferential allotment route next fiscal to shore up its capital and enhance operations
Bank credit growth dips to 8.5 per cent in January: RBI data
Bank loan growth to NBFCs slowed to 2 per cent in the reporting month from a growth of 48.3 per cent a year-ago
Bank credit growth declined to 5 per cent in January from 13.5 per cent in the year-ago period led by a sharp slowdown in loans to the services sector, according to the data compiled by the Reserve Bank of India (RBI)
OECD slashes India's FY21 growth forecast to 5.1% on coronavirus woes
Global agency OECD lowered India's GDP growth forecast to 1 per cent, from its earlier projection of 6.2 per cent, for 2020 on concerns over the impact of deadly coronavirus on the domestic as well as the global economy
According to the latest OECD Interim Economic Outlook Forecasts, India's real GDP growth is expected at 5.1 per cent during the fiscal year starting April 1, 2020, and improve to 5.6 per cent in the following year. The latest projection for 2020-21 is 1.1 percentage point lower than the November 2019 forecast
NABARD infuses Rs 1.46 lakh cr in rural banking system during current fiscal
National Bank for Agriculture and Rural Development (NABARD) has infused 46 lakh crore rupees in the rural banking system during the current fiscal.
NABARD has stated that 66,397 crore rupees have been given in short-term credit and 6,704 crore rupees in long-term credit to rural cooperative banks
Govt introduces bill to amend banking laws to strengthen cooperative banks
The Government, introduced a bill in Lok Sabha which seeks to protect the interest of small depositors by bringing cooperative banks under the RBI regulations.
Introducing the Banking Regulation (Amendment) Bill, Finance Minister Nirmala Sitharaman stated the bill is the "need of the hour" to avoid a PMC Bank-like crisis in the future
Govt has collected Rs 7.52 trillion direct tax in Apr-Jan
The government has collected over Rs 7.52 trillion as direct taxes till January 31 of the current fiscal. The Revised Estimate (RE) has pegged the target for collection of direct taxes for the current fiscal, which ends on March 31, at Rs 11.70 trillion
RBI's new measures will see banks' dependence on CDs, TDs coming down
The requirement of certificates of deposits (CDs) and term deposits (TDs) for banks will come down while their rates could see downward pressure in the wake of the Reserve Bank of India providing long-term funding at a fixed rate (current average rate 5.15 per cent) along with the relaxation in cash reserve ratio (CRR) for incremental loan book growth in certain segments, according to India Ratings (Ind-Ra)
Yes Bank withdrawal limit capped at Rs 50000
The government restricted withdrawal from capital starved Yes Bank at ₹50,000 in the next one month. This restriction, which came into effect from March 05, 6 pm, will remain in place April 3, 2020.
Yes Bank cannot make in aggregate, payment to a depositor of a sum exceeding Rs. 50,000 lying to his credit, in any savings, current or any other deposit account till April 3rd
NPCI doubles UPI transaction limit to Rs 2 lakh for some payments
The National Payments Corporation of India or NPCI, the umbrella organization for retail payments systems, has doubled the per transaction payment limit for Unified Payments Interface or UPI to Rs 2 lakh for some payments.
The committee has approved to increase the current limit of Rs 1 lakh per transaction to Rs 2 lakh. This is to fulfill specific needs, including payments for credit cards, loans, insurance, and mutual fund investments

STATIC GK
IFCI
IFCI, previously Industrial Finance Corporation of India, is a Non-Banking Finance Company in the public sector. Established in 1948 as a statutory corporation, IFCI is currently a company listed on BSE and NSE. IFCI has seven subsidiaries and one associate.
CEO: Emandi Sankara Rao
Founded: 1 July 1948
NABARD
National Bank for Agriculture and Rural Development is an Apex Development Financial Institution in India. The Bank has been entrusted with "matters concerning Policy Planning and Operations in the field of credit for Agriculture and other Economic activities in Rural areas in India".
Founded: 12 July 1982
Headquarters: Mumbai
Agency executive: Harsh Kumar Bhanwala (Chairperson)
Purpose: Development assistance; Poverty Reduction
OECD
The Organisation for Economic Co-operation and Development is an intergovernmental economic organisation with 36 member countries, founded in 1961 to stimulate economic progress and world trade.
Headquarters: Paris, France
Founded: 30 September 1961
Secretary-General: José Ángel Gurría
RBI
The Reserve Bank of India is India's central bank, which controls the issue and supply of the Indian rupee. RBI is the regulator of entire Banking in India. RBI plays an important part in the Development Strategy of the Government of India.
Headquarters: Mumbai
Founded: 1 April 1935, Kolkata
Governor: Shaktikanta Das .There are four deputy governors B. P. Kanungo, N. S. Vishwanathan, Mahesh Kumar Jain, and Michael Patra.
Yes Bank
Headquarters– Mumbai
MD and CEO– Ravneet Gill
Tagline– Experience our Expertise
NPCI
Headquarters– Mumbai
Chairman– Dilip Asbe