BANKING & FINANCIAL AWARENESS
1. Which mutual fund has started a new campaign called SIFI or `SIP in Fixed Income' ______ IDFC Mutual Fund.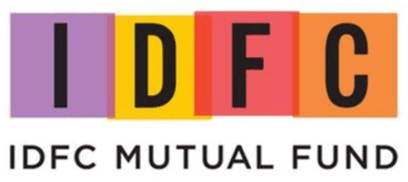 Note:
➢ The new campaign called SIFI has been launched to make investors more aware about the benefits of investing in fixed income products via Systematic Investment Plans.

2. Volvo Car India has partnered with which bank to launch Volvo Car Financial Services to enable buyers get easy finance for its vehicles ______ HDFC Bank.
Note:
➢ The service facilitates finance of up to 100% of ex-showroom price of the car and offers convenient repayment options, with no foreclosure charges under specific conditions.
➢ It is a faster, flexible and cost-optimised solution to finance a Volvo car.

3. Which digital wallet platform has partnered with Visa to allow card-based payments through tokenization ______ Google Pay.
Note:
➢ Through tokenisation, Google Pay Android users can use their debit or credit card to make payments through a secure digital token attached to their phone without having to physically share their credit or debit card details.
➢ The feature will also facilitate use of tap-to-pay feature on near-field communications (NFC)-enabled point of sale (PoS) terminals and online merchants

4. Which bank has collaborated with Google to enable customers to use their cards on Google Pay platform ______ State Bank of India.
Note:
➢ The payments are managed via a "secure digital token" that is attached to the smartphones so that no user has to share the card details with any vendor.
➢ Users will now be able to make card payments using Google Pay app on their Android smartphones in three modes — via tap-and-pay at near field communication (NFC) enabled point-of-sale terminals, by scanning Bharat QR code at the merchant as well as online payments without using the physical credit card.

5. Which bank has started a programme by the name "Mahila Atmanirbharshil Aachani" (Women Self-Reliance programme) to accelerate SHG finance in the bank ______ State Bank of India.
Note:
➢ The basic objective of the programme is to create a strong bonding with the SHG member besides extending credit linkages to the women SHGs nurtured and sponsored by NRLM, Assam for self-reliance and economic upliftment.
➢ SBI branches of Assam sanctioned 856 numbers of SHGs sponsored by NRLM with financial outlay of Rs. 38 crore.

6. Which of the following has announced the launch of a grant program in India to support women entrepreneurs with its partner, IFundWomen ______ VISA.
Note:
➢ As an extension of two programs launched in the US this year, women entrepreneurs in India will now receive funding from Visa to grow and expand their business.
➢ Visa's partnership with IFundWomen is designed to help women entrepreneurs secure the funding they need through a series of grants.

7. HDFC Life has entered into a Corporate Agency Arrangement (CA) with which bank to sell insurance policies ______ Yes Bank.
Note:
➢ As part of the arrangement, HDFC Life will provide a diverse range of insurance products to customers of Yes Bank.
➢ HDFC Life's wide range of life insurance products includes solutions for protection, saving and investment, retirement and critical illness.
➢ It will be available to customers of Yes Bank through the Bank's branches which are spread throughout the country.

8. The Competition Commission of India (CCI) has approved the acquisition of 100% equity shares of Medlife International Private Limited by ______ API Holdings Private Limited.
Note:
➢ It also approved the acquisition of up to 19.59% equity share capital of API Holdings by Medlife's shareholders under Section 31 (1) of the Competition Act, 2002.
➢ API directly or through its subsidiaries carries out various business activities including wholesale sale and distribution of drugs; transportation and delivery services primarily focused on pharmaceutical sector; owning technology and intellectual property for developing e- commerce platforms.

9. Which bank will launch "SafePay" a contactless debit card-based payment facility ______ IDFC First Bank.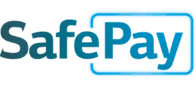 Note:
➢ SafePay embeds Near Field Communication (NFC) technology in the IDFC First Mobile App to enable secure payments using a debit card issued by the Bank.
➢ A social distancing-friendly way to pay, SafePay completely does away with the need to hand over the card to a merchant or even carry it in the wallet.

10. For which groups of banks, the Reserve Bank of India (RBI) released Cyber Security Vision Framework ______ Urban Cooperative Banks (UCBs).
Note:
➢ The apex bank has taken four different guiding principles in order to formulate the framework.
➢ This is because the heterogeneity of UCBs in India in terms of regions, size, digital depth and financial health is huge.

11. Which company has been ranked India's Most Valuable Brand in the 2020 BrandZ Top 75 Most Valuable Indian Brands rankings, released by WPP and Kantar ______ HDFC Bank.
Note:
➢ The bank is estimated to have a brand value of $20.3 billion, which, however, is a decline of 11% over last year.
➢ LIC, Tata Consultancy Services, Airtel, Asian Paints, Kotak Mahindra Bank, Jio, Flipkart, Paytm and State Bank of India were among the other brands ranked in the top 10 most valuable brand rankings.

12. Which payments bank partnering with fintech has introduced NFC-based contactless payments solution for mass transit systems, especially state bus transport services in India ______ Fino Payments Bank.
Note:
➢ Fino, which has over 80 per cent of its banking network of 2.75 lakh points in villages, aims to tap the opportunity to digitise cash used in mass transit systems.
➢ Fino has already issued over 30 lakh NFC-enabled smart cards that are accepted across 20,000 Maharashtra State Road Transport Corporation buses.

13. BOB Financial Solutions Limited (BFSL), a wholly-owned subsidiary of Bank of Baroda has selected which technology firm, in a bid to digitize its customer verification through 'Video KYC' ______ Signzy.
Note:
➢ With this alliance, BFSL has now enabled a quick, zero-contact and paperless KYC that omits the requirement for physical submission of KYC documents.
➢ It also ensures end-to-end security in the entire KYC process to both financial services providers as well as their users.

14. The National Council of Applied Economic Research (NCAER) has projected what percent contraction in the Indian GDP in FY 2020-21 ______ 12.6%.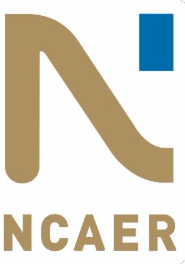 Note:
➢ The National Council of Applied Economic Research (NCAER) has projected the GDP growth for the Indian economy at -12.6% For 2020-21 (FY21) with the remaining three quarters expected to witness a fall. For 2021-22, NCAER projects the GDP of India to grow by 7%.

15. Which bank has launched its new brand campaign titled 'Contactless Connections', to spreads the message that love and care can be shared even during this difficult period where social distancing is the norm ______ SBI Card.
Note:
➢ The campaign endeavours to bring a fresh breath of positivity by demonstrating that people can connect emotionally and spread joy despite the social distancing practices by which we are bound.
➢ Contactless payments, enabled by SBI Card, allow consumers to simply wave their card or phone or scan a QR code to make safe, secure payments, without handing over their card or punching in the PIN.

16. As per the Reserve Bank of India approval which bank's day to day affairs will be run by a Committee of Directors (CoD) comprising three independent directors ______ Lakshmi Vilas Bank.
Note:
➢ The development comes after the shareholders of the bank rejected the reappointment of seven of the directors on the bank's board, including its interim MD and CEO, S. Sundar.
➢ The three are the only directors out of the proposed 10, who were voted for reappointment by the bank's shareholders.

17. The Bombay Stock Exchange (BSE) has signed a pact with which bank to empower the small and medium enterprises (SMEs) listed on the platform ______ Yes Bank.
Note:
➢ The pact aims at empowering the SME segment through awareness and knowledge-sharing programmes.
➢ As per the Memorandum of Understanding (MoU), BSE and Yes Bank will conduct knowledge events for SMEs, export promotion of SMEs, in addition to providing banking and financial solutions.

18. Which technology company has been granted in-principle approval to set up Bharat Bill Payment Operating Unit (BBPOU) under the Payment and Settlement Systems Act, 2007 by the RBI ______ Vakrangee Ltd.
Note:
➢ The company offers banking, insurance, money transfer services, e-commerce, e-governance and other digital services on behalf of its partner banks, insurers, government agencies, e-commerce players among others through its branches mostly located in rural and semi-urban areas.

19. Which bank is embarking on a Sanitation Literacy Campaign (SLC) to promote literacy on 'WASH' (Water, Sanitation and Hygiene) in 2,000 villages across the country ______ NABARD.
Note:
➢ The objective of the campaign is to focus on inculcating significant behavioural changes towards adapting good hygiene and sanitation practices.
➢ The campaign will start from October 2 and would continue till January 26, 2021.

20. Fitch Solutions has revised downward its forecast for Indian economic growth and now estimates that India's GDP will contract by ______ 8.6%.
Note:
➢ For the year 2021, UNCTAD projects the Indian economy to grow by 3.9%. The projection was made in its Trade and Development Report 2020.

21. United Nations Conference on Trade and Development (UNCTAD) has predicted that the GDP of India will contract by ______ 5.9%.
Note:
➢ For the year 2021, UNCTAD projects the Indian economy to grow by 3.9%.
➢ The projection was made in its Trade and Development Report 2020.
➢ The baseline scenario is a sharp recession in 2020 as the stringent lockdown measures, to prevent the spread of the virus have halted, many productive activities across the country.
OBITUARIES
1. Renowned personality Ang Rita passed away recently, he was a veteran ______ Mountaineer.
Note:
➢ He made all the ascents to the world's tallest mountain between 1983 and 1996 and that too without bottled oxygen.
➢ He was therefore also known as the "snow leopard" for his climbing skills.

2. Renowned personality Ashalata Wabgaonkar passed away recently, she was a veteran ______ Actor.
Note:
➢ She acted in several Marathi films and plays.
➢ In Bollywood, she starred in films such as 'Apne Paraye', 'Woh Saat Din', 'Namak Halaal', 'Zanjeer' and others.

3. Renowned personality Bhupesh Pandya passed away recently, he was a veteran ______ Bollywood Actor.
Note:
➢ Theatre personality and Bollywood actor Bhupesh Pandya, who is best known for his role in Ayushmann Khurrana's debut film 'Vicky Donor' has passed away. He was an alumnus of National School of Drama (NSD).

4. Former cricketer and renowned commentator, Dean Jones passed away recently, he was held from which country ______ Australian.
Note:
➢ He played 52 Tests and 164 ODIs for Australia between 1984 and 1994 before venturing into the commentary.
➢ He scored almost 9500 international runs.

5. Renowned personality Dr Sekhar Basu passed away due to COVID 19 related complications, he was veteran ______ Nuclear Scientist.
Note:
➢ A mechanical engineer, Dr Basu is revered for his contributions to the country's atomic energy programme. He was awarded Padma Shri in 2014.
➢ He had also pioneered the highly complex reactor for India's first nuclear-powered submarine INS Arihant.

6. Renowned personality Suresh Aagadi passed away due to COVID 19 related complications, he was veteran ______ Journalist.
Note:
➢ He was A fourth-term parliamentarian from Belagavi in Karnataka.
➢ A businessman by profession, Angadi got a major break in his political career when he was appointed as BJP vice president in Belagavi in 1996, and worked his way up in the party.
➢ He was elected MP in the Lok Sabha election in 2004, and again in 2009.

7. Renowned personality Jaswant Singh passed away recently, he was a veteran ______ Politician.
Note:
➢ He had served as the external affairs minister, defence minister and finance minister of India, during the then Prime Minister Atal Bihari Vajpayee's Cabinet.
➢ Prior to pursuing a career in politics with the Bharatiya Janata Party (BJP), Mr Singh was an officer in the Indian Army in the 1950s and 60s.

8. Famous personality Isher Judge Ahluwalia passed away recently, she was an eminent ______ Economist.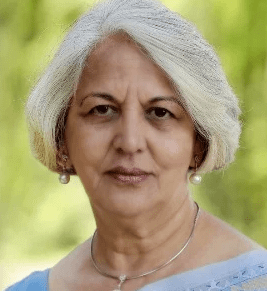 Isher Judge Ahluwalia
Note:
➢ In August 2020, she had stepped down as chairman of Indian Council for Research on International Economic Relations (ICRIER) due to her declining health.
➢ Ahluwalia was married to former deputy chairperson of Planning Commission Montek Singh Ahluwalia.

9. Renowned personality Abhilash who passed away recently was related to which profession ______ Lyricist.
Note:
➢ His song 'Itni Shakti Hame Dena Daata' has been translated into eight languages and is played as a prayer song across schools and other institutions.
➢ In a career spanning five decades, he penned lyrics for films like Raftaar, Awara Ladki, Sawan Ko Aane Do, Jeete Hain Shaan Se Hulchul (1995) etc.

10. Renowned personality Sheikh Sabah al-Ahmad al-Sabah passed away recently, he was Emir of which country ______ Kuwait.
Note:
➢ He became Kuwait's Emir in January 2006 after the death of Sheikh Jaber al-Sabah.
➢ He was dubbed the "dean of Arab diplomacy" for his efforts to restore relations with states that backed Iraq during the 1990-1991 Gulf War, when Kuwait was invaded by Iraqi forces.

11. Renowned personality Syeda Anwara Taimur passed away recently, she was first and only woman chief minister of which state ______ Assam.
Note:
➢ Taimur was in the news in 2018 when her name didn't appear in the Assam National Register of Citizens. She later informed that her family members may not have applied to get her name included in the list.
➢ A four-time Congress MLA beginning with her first election in 1972, Taimur held portfolios like education before becoming chief minister for a brief period from December 6, 1980 to June 30, 1981.
IMPORTANT DAYS
1. World Rhino Day is observed globally every year on ______ 22 September.
Note:
➢ This special day provides the opportunity for cause-related organizations, NGOs, zoos, and members of the public to celebrate rhinos in their own unique ways.
➢ This day is celebrated to raise awareness of the need to protect all the five existing species of Rhinoceros

2. What is the theme of the International Day of Sign Languages 2020 observed globally on 23 September every year ______ "Sign Languages are for Everyone!".
Note:
➢ Also, the last full week of September is observed as International Week of the Deaf.
➢ The theme for the 2020 International Day of Sign Languages is "Sign Languages are for Everyone!"

3. World Maritime Day 2020 is observed globally on ______ 24th September
Note:
➢ The exact date of celebrating World Maritime Day is left to the individual governments but is usually celebrated during the last week in September.

4. World Pharmacist Day is observed globally every year on which date ______ 25th September.
Note:
➢ The day was an initiative of the International Pharmaceutical Federation (FIP) along with the council of this organization.
➢ This year's theme is "Transforming global health".

5. World Environmental Health Day is observed globally every year on ______ 26th September.
Note:
➢ This day is celebrated to shed the light on important work of environmental health around the world.
➢ The Theme for the 2020 World Environmental Health Day: Environmental health, a key public health intervention in disease pandemic prevention.

6. What is the theme of 2020 World Rabies Day ______ End Rabies: Collaborate, Vaccinate.
Note:
➢ This day is celebrated to raise awareness about the impact of rabies on humans and animals, provide information and advice on how to prevent the disease and take efforts to control rabies.
➢ The theme for the 14th WRD in 2020 is 'End Rabies: Collaborate, Vaccinate'. This year's theme focuses on vaccination and collaboration.

7. World Tourism Day is observed globally every year on ______ 27th September.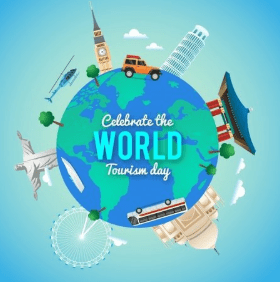 Note:
➢ The purpose of this day is to raise awareness on the role of tourism within the international community and to demonstrate how it affects social, cultural, political and economic values worldwide.
➢ This date was chosen by the United Nations World Tourism Organization as on that day in 1970, the Statutes of the UNWTO were adopted.

8. The International Day for the Universal Access to Information is observed globally every year on ______ 28th September.
Note:
➢ Universal access to information means that everyone has the right to seek, receive and impart information for healthy and inclusive knowledge societies.
➢ IDUAI 2020 will be focus on to the right to information in times of crisis and on the advantages of having constitutional, statutory and/or policy guarantees for public access to information to save lives, build trust and help the formulation of sustainable policies through and beyond the COVID-19 crisis.

9. International Day of Awareness on Food Loss and Waste Reduction is observed globally on ______ 29th September.
Note:
➢ This year is the first-ever observance of the International Day of Awareness of Food Loss and Waste.
➢ It also comes during the global COVID-19 pandemic, that has brought about a global wake-up on the need to transform and rebalance the way our food is produced and consumed.

10. World Heart Day is observed annually on ______ 29th September.
Note:
➢ The day which is celebrated annually creates awareness of Cardiovascular Disease (CVD) including heart disease & stroke and highlights the preventive and control measures.
➢ The theme for World Heart Day 2020: "Use Heart To Beat Cardiovascular Disease".

11. What is the theme of the International Translation Day 2020 being observed globally on 30th September ______ Finding the words for a world in crisis.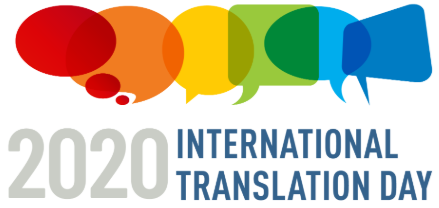 Note:
➢ This day provides a great opportunity to spotlight the important work of translators, interpreters and others in the language service industry.
➢ 30 September celebrates the feast of St. Jerome, the Bible translator, who is considered the patron saint of translators.