NEW APPOINTMENTS
1. Who has been appointed as the chief of the National Technical Research Organisation (NTRO) ______ Anil Dhasmana.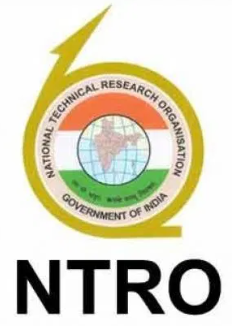 Note:
➢ Dhasmana succeeds former Intelligence Bureau officer Satish Jha, who demitted office.
➢ Dhasmana, a 1981 batch IPS officer, is a Pakistan expert and was the lead planner of the Balakot airstrikes in February 2019

2. Who has been appointed as the new administrator of the Punjab and Maharashtra Co-operative (PMC) Bank by the Reserve Bank of India ______ AK Das.
Note:
➢ He has replaced JB Bhoria who has stepped down from his role as the administrator of the bank due to health reasons.
➢ In September 2019, the RBI had superseded the board of PMC bank due to fraud and financial irregularities in the PMC bank.

3. Who has been appointed as Regional Ambassador for India by the United Nations Environment Programme (UNEP)- Tunza Eco Generation ______ Khushi Chindaliya.
Note:
➢ In her new role, Khusi will raise awareness about climate change and the importance of environmental conservation and the need to safeguard environmental treasures.
➢ She will work with the TEG on various environmental awareness programmes till February 2021.

4. Who has been appointed as an advisor to Executive Director, International Monetary Fund (IMF) in Washington ______ Simanchala Dash.
Note:
➢ The Appointments Committee of Cabinet has approved the proposal to appoint Simanchala Dash as an advisor to Executive Director, International Monetary Fund (IMF) in Washington.
➢ He has been appointed for a period of three years.

5. Who has been appointed as one of the seven members of the Asian Football Confederation's task force ______ Girija Shanker Mungali.
Note:
➢ The taskforce will regulate the football clubs in Asia and Australia.
➢ He is currently serving as the Chairman of the Club Licensing Committee of the All India Football Federation (AIFF).

6. Who has been elected as the president of the Indian Newspaper Society (INS), an apex body of the publishers of newspapers, magazines and periodicals in the country ______ L Adimoolam.
Note:
➢ D D Purkayastha (Ananda Bazar Patrika) is the deputy president, Mohit Jain (Economic Times) the Vice President and Rakesh Sharma (Aaj Samaj) the Honorary Treasurer of the Society for the year 2020-21.
➢ Adimoolam, who succeeds Shailesh Gupta of Mid-Day as the president of INS, belongs to the family of Dinamalar, National Tamil Daily. He is the son of Dr.R. Lakshmipathy – a former INS president.

7. Moctar Ouane has been appointed as the new prime minister of which country ______ Mali.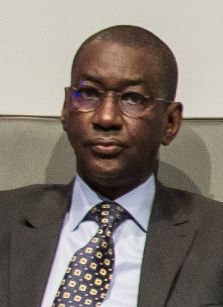 Moctar Ouane
Note:
➢ The interim President of Mali, Bah Ndaw, has named former Malian Foreign Minister Moctar Ouane as the new prime minister of Mali.
➢ Moctar Ouane has served as Mali's ambassador to the United Nations from 1995-2002, and as foreign minister from 2004-2009 during Amadou Toumani Toure's presidency.

8. Who has been appointed as the Chairman of the Telecom Regulatory Authority of India ______ PD Vaghela.
Note:
➢ He is 1986-Gujarat cadre IAS officer,
➢ Vaghela will succeed RS Sharma, whose tenure as chief of TRAI lapses on September 30.
➢ Prior to TRAI, Sharma led the creation of Aadhaar as the director general and mission director of the Unique Identification Authority of India (UIDAI) during 2009-2013.

9. Who has been appointed as the new president of Film and Television Institute of India (FTII) Society and Chairman of the FTII governing council ______ Shekhar Kapoor.
Note:
➢ Mr. Kapur replaces filmmaker B. P. Singh as the new Chairman.
➢ Kapur, who is known for movies from the Indian superhero film 'Mr India' to 'Bandit Queen' based on the incidents in the life of Phoolan Devi and an acclaimed biopic on Queen Elizabeth, will hold the post till March 3, 2023.
IMPORTANT NEWS – INDIA
1. Who has unveiled the Logo and song for festival "Destination North East-2020" ______ Jitendra Singh.
Note:
➢ The Union Minister, Dr Jitendra Singh has unveiled the Logo and song for festival "Destination North East-2020" (The Emerging Delightful Destinations) through a video conference.
➢ The four-day event is to be formally inaugurated by Home Minister Amit Shah on September 27, 2020.

2. Prime Minister Narendra Modi launched "Ghar Tak Fibre" scheme in which state ______ Bihar.
Note:
➢ The optical fibre services are being provided under the scheme "Ghar Tak Fibre".
➢ These services are to be executed along with combined efforts of Common Service Centre.

3. The Ministry of Environment, Forest and Climate Change (MoEFCC) launched a National Conservation Strategy for which of the following animals ______ One-Horned Rhinoceros.
Note:
➢ The conservation initiatives for rhino has also enriched the grassland management which help in reducing the negative impacts of climate change through carbon sequestration.
➢ India is home to the largest number of greater one-horned rhinoceros in the world with a population in the range of 3000 animals in Assam, West Bengal and Uttar Pradesh.

4. Which Indian IT firm has announced the acquisition of Australian IT firm DWS Ltd for $115.8 million in a bid to further expand its digital offerings especially in Australia and New Zealand ______ HCL Technologies.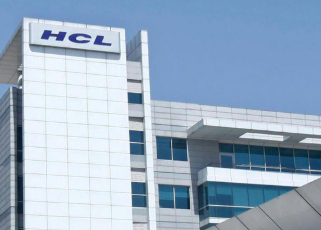 Note:
➢ The DWS Group closed FY 2020 with revenues of $ 122.9 million and has over 700 employees with operations in Melbourne, Sydney, Adelaide, Brisbane, and Canberra

5. Which government department has celebrated its 46th Foundation Day ______ Central Pollution Control Board.
Note:
➢ The CBCB was established on September 23, 1974 under The Water (Prevention & Control of Pollution) Act, 1974 as a technical arm of Central Government for environmental research, monitoring, regulation and enforcement in the country.

6. What is the name has been given to the hackathon planned by the Indian Council of Agricultural Research (ICAR) under National Agricultural Higher Education Project (NAHEP) ______ KRITAGYA.
Note:
➢ This hackathon has been planned to promote potential technology solutions for enhancing farm mechanization with special emphasis on women friendly equipments.
➢ Students, faculties and innovators/entrepreneurs from any university / technical institution across the country can apply and participate in the event in the form of a group.

7. The Ministry of Education celebrated 'Shikshak Parv' from ______ 8th September- 25th September, 2020.
Note:
➢ Under the Shikshak Parv initiative, a National webinar on "Curriculum Reforms & National Curriculum Framework (NCF) and Pedagogy" was organized.
➢ The webinar was organized to highlight the salient features of the New Education Policy (NEP 2020).

8. Along with which organization the Ministry of Electronics and Information Technology (MeitY) will organize a summit on Artificial Intelligence (AI), RAISE 2020- 'Responsible AI for Social Empowerment 2020′ from October 5-9, 2020 ______ NITI Aayog.
Note:
➢ RAISE 2020 will be a global meeting of minds to exchange ideas and chart a course for using AI for social transformation, inclusion and empowerment in areas like Healthcare, Agriculture, Education and Smart Mobility, among other sectors.

9. By which year Indian Railways is planning to complete 100% electrification of broad-gauge routes ______ 2023.
Note:
➢ Around 63 per cent broad gauge lines have already been electrified out of a total 63,631 route kilometers as on 1st of April this year.
➢ A total of 23,765 route kilometre lines are yet to be electrified in the country.

10. The central government has allowed the states to spend what per cent of the State Disaster Response Fund (SDRF) to fight COVID-19 ______ 50%
Note:
➢ The move came after Prime Minister Narendra Modi told chief ministers of the seven worst affected states that his government has increased the states' limit to spend the SDRF to boost infrastructure to fight the pandemic.
➢ The areas where the states can spend up to 50 per cent of the SDRF include quarantine, sample collection and screening facilities.

11. For which Indian city a Biodiversity Map has been made by artist and cartoonist Rohan Chakravarty ______ Mumbai.
Note:
➢ The Map has been created by artist and cartoonist Rohan Chakravarty.
➢ The map has been created specially, for a campaign called 'Biodiversity by the Bay', initiated by Ministry of Mumbai's Magic, a youth collective for climate action.
➢ The campaign has a five-point objective, including getting protected status for the Lesser Flamingo and livelihood support for coastal Koli communities.
IMPORTANT NEWS – STATE
1. Which state tourism department has signed a memorandum of understanding (MoU) to promote adventure sports activities in the state ______ Uttarakhand.
Note:
➢ ITBP along with the department will now work on the building of adventure sports activities like land base adventure centre, water base adventure centre, aero base adventure centre at Rajiv Gandhi Adventure Sports Academy situated at Tehri Lake.
➢ It will train over 200 candidates selected by the state government or tourism department every year free of cost. All arrangements and expenses for the operation of and training in the academy will be borne by the ITBP.

2. Which state government announced to launch 'Mukhymantri Kisan Kalyan Yojana' in the lines of Pradhanmantri Kisan Samman Nidhi ______ Madhya Pradesh.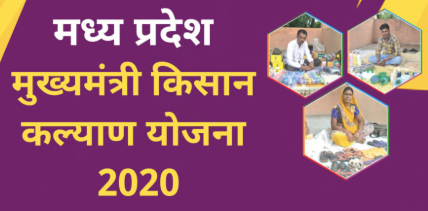 Note:
➢ Under the announced scheme, the beneficiaries of Pradhan Mantri Kisan Samman Nidhi, getting Rs. 6,000 per annum, will be getting additional financial assistance of Rs. 4,000, making their total annual assistance to be Rs. 10,000 per annum

3. Which state government has launched the "Mukhyamantrir Grammya Paribahan Achoni Yojana" of the state transport department ______ Assam.
Note:
➢ Under the scheme, Light Motor Vehicle Service would be launched in all the villages of the state to improve rural connectivity and generate employment in the villages.
➢ One vehicle would be provided to one beneficiary per village.

4. Which state government has approved the 'Moksha Kalash Yojana-2020' to allow free bus travel to two members of the family of the deceased to immerse ashes of their loved ones in the Ganga in Haridwar ______ Rajasthan.
Note:
➢ This Moksha Kalash Yojana aims to allow free bus travel to two members of the family of the deceased to immerse ashes of their loved ones in the Ganga in Haridwar.

5. Which state government to launch web portal 'Dharani' for integrated land record management ______ elangana.
Note:
➢ The launch of the portal, developed by National Informatics Centre.
➢ The registration fee survey number wise will be fixed well before the launch of the portal. Training and licences will be issued to document writers at Tahsildar and sub-registrar offices.
➢ Data pertaining to all types of properties should be uploaded in the portal before Vijayadasami.

6. Which state government has launched launched Radio Pathshala program for students up to class 8 ______ Odisha.
Note:
➢ The program will be broadcast from All India Radio stations in the state for 15 minutes daily (10 to 1015 hours ) from ten Akshvani Kendras.
➢ The audio of the program will also be made available on the online DIKSHA platform for the students for whom schools have been kept out of bounds since March this year.

7. Which state government has banned the sale of unpackaged "loose" cigarettes and beedis, making it the first Indian state to so ______ Maharshtra.
Note:
➢ Maharashtra currently contributes to around 8-10% of the cigarette sales volumes.
➢ The move is aimed at ensuring that customers see the graphic, public health warnings mandated on cigarette packaging

8. Which state government has announced a new scheme under which loan up to ₹20 lakh with interest subsidy would be provided to entrepreneurs to revive the tourism industry ______ Assam.
Note:
➢ Under the 'Paryatan Sanjeevani Scheme', loan between ₹1 lakh and ₹20 lakh will be extended to interested local youths to take up new initiatives so that the tourism sector gets a fresh lease of life amid the coronavirus crisis.
➢ As part of the scheme, the advances will be provided for five years, while the state government will give first year's interest and will be a one-year moratorium on repayment.

9. Which state government has modified Forest Rights Act (FRA), 2006 that will enable tribals and other traditional forest dwelling families to build houses in the neighbourhood forest areas ______ Maharashtra.
Note:
➢ The move aims to prevent the migration of forest-dwelling families outside their native villages and provide them housing areas by extending the village site into forest land in their neighbourhood.
➢ The notification is the result of the consistent efforts of Vayam — a community-based organisation — working for the empowerment of tribal communities in Palghar and Nashik districts.
IMPORTANT NEWS – WORLD
1. Which aviation company to launch World's first Commercial Hydrogen aircraft by 2035 ______ Airbus.
Note:
➢ The three concepts of the company has been introduced under the code name ZEROe. The concept of are as follows:
➢ Turbofan design. It can accommodate 120 to 200 passengers and can fly at a range of 2000 plus nautical miles.
➢ Blended wing body design. This type can accommodate up to 200 passengers. Here the wings merge with the main body of the aircraft.
➢ Turboprop design. This type of aircraft can accommodate up 200 passengers. It is capable of travelling at a speed of 1000 + nautical miles. They are perfect for short haul trips.

2. The first ever Cargo Ferry Service has been launched between India and which country ______ Maldives.
Note:
➢ The Cargo Ferry Vessel MCP Linz operated by the Shipping Corporation of India (SCI) will connect Tuticorin and Cochin ports in India with Kulhudhuhfushi and Male ports in the Maldives.
➢ The MCP Linz is a combination vessel which can carry 380 TEUs and 3000 MT on bulk cargo, and will have a turnaround time of 10-12 days for its voyages.

3. Which country will co-host the a global climate summit on December 12, 2020 ______ Britain.
Note:
➢ National governments will be invited to present more ambitious and high-quality climate plans at the summit, which would involve government leaders, as well as the private sector and civil society.
➢ The summit is intended to increase momentum ahead of the United Nations Climate Change Conference (COP 26) to be held in Glasgow in November 2021.

4. With which country India has established Green Strategic Partnership to fight against Climate Change ______ Denmark.
Note:
➢ During the summit, the leaders established Green Strategic Partnership to fight against Climate Change.
➢ The Partnership is mutually beneficial to both the countries to advance political cooperation, create jobs, expand economic relations. It will focus on the implementation of the Paris Agreement and UN Sustainable Development Goals.
➢ The partnership is to be built on the existing Joint Commission for Cooperation that was signed between the countries in 2009.

5. Which country has banned the cattle slaughter recently ______ Sri Lanka .
Note:
➢ Sri Lanka is a Buddhist majority country, those following the religion constitute 70% of the country's population.
➢ Most of them do not eat beef, as they consider cows sacred, while minority Muslims, who make up about 10%, Christians and a section of Hindus consume beef.
HONOR & AWARDS
1. Who has been awarded the Ig Nobel Prize 2020 for Medical Education ______ Narendra Modi.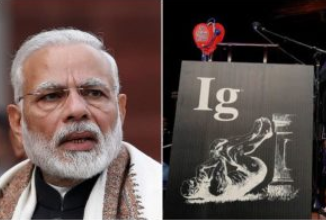 Note:
➢ He has been awarded the prestigious award for "using the COVID-19 pandemic to teach the world that politicians can have a more immediate effect on life and death than scientists and doctors can".
➢ PM Modi is the second Indian Prime Minister to be honoured with the Ig Nobel Prize. Prior to this, Atal Bihari Vajpayee was awarded in 1998.

2. Which Indian film won the Amplify Voices Award at the 45th Toronto International Film Festival ______ The Disciple.
Note:
➢ It share the prize with Ivorian director Phillipe Lacote's "Night of the Kings".
➢ American-Chinese director Chloe Zhao's "Nomadland", the Venice Golden Lion winner, took home TIFF's coveted People's Choice Award, which is regarded as a prognosticator for the Oscar Awards.

3. Which film has won the best film trophy at the closing ceremony of IFFT-Orange Short and Documentary Film Festival which is jointly organised by the Orange Academy and the IFFT from Thrissur, Kerala ______ Aavruthi.
Note:
➢ "Aavruthi" (Fence) also bagged the best director and best cinematography trophies for director Dharman and Arun Sekhar, respectively. Gokul Ambat's "Black Mark" was declared the second best film, while Kiran KR won the best editor for "Atom".
➢ The best sound designer award went to Shaiju M and Sony James for "21 Days".

4. Who has been honoured with the prestigious SDG Special Humanitarian Action Award by the United Nations Development Programme (UNDP) ______ Sonu Sood.
Note:
➢ He has received the award for selflessly extending a helping hand and sending lakhs of migrants, stranded students across geographies abroad, back to their homes.
➢ Besides that, he has also been providing free education and medical facilities to young children and has been creating free employment opportunities to the needy in the wake of the COVID-19 pandemic.

5. Who has been conferred with the ''Gansamradni Lata Mangeshkar'' award for 2020-21 ______ Usha Mangeshkar.
Note:
➢ The award carries a cash prize of Rs five lakh and a citation.
➢ It has been constituted for the felicitation of senior vocal artistes and their contribution.
➢ The award is given by the cultural department of the state government.
➢ Usha Mangeshkar is the youngest sister of Lata Mangeshkar.
SPORTS NEWS
1. Who has won the Men's Single Italian Open title 2020 ______ Novak Djokovic.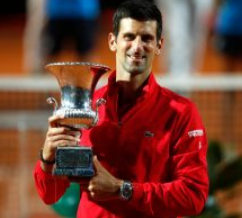 Note:
➢ Novak Djokovic has defeated Argentine Diego Schwartzman, 7-6, 5-3, to win 2020 Men's Single Italian Open title and his fifth overall Rome title.
➢ In Women's single, Simona Halep defeated champion Karolina Pliskova, 6-0, 2-1, to win her first Italian Open title.

2. Who has won the Women's Single Italian Open title 2020 ______ Simona Halep.
Note:
➢ Novak Djokovic has defeated Argentine Diego Schwartzman, 7-6, 5-3, to win 2020 Men's Single Italian Open title and his fifth overall Rome title.
➢ In Women's single, Simona Halep defeated champion Karolina Pliskova, 6-0, 2-1, to win her first Italian Open title.

3. Who has won the Brookwater Golf Club women's tennis championship 2020 ______ Ashleigh Barty.
Note:
➢ The 24-year-old Australian, who famously played professional cricket during a year out from tennis, decided not to leave home for the U.S. Open or her title defence at Roland Garros because of the pandemic

4. Who has won the Formula One Russian Grand Prix 2020 held at Sochi Autodrom, Russia ______ Valtteri Bottas.
Note:
➢ Max Verstappen (Red Bull–Netherlands) came second followed by the 6-time world-champion Lewis Hamilton (Mercedes-Great Britain), who stood third because of penalties.
BOOKS AND AUTHORS
1. Who has authored the book titled "Kitchens of Gratitude" ______ Vikas Khanna.
Note:
➢ In this book he will write about his Feed India initiative, one of the world's largest food drives serving meals to the underprivileged amid the ongoing COVID-19 pandemic, said by publishing house Penguin Random House India.
➢ The book, "Kitchens of Gratitude", will be released in 2021 under the 'Ebury Press' imprint.

2. Who has authored the book titled "Voices of Dissent" ______ Romila Thapar.
Note:
➢ The book is a historical essay that explores dissent, including its articulation and public response to its forms, with a focus on the recent protest in India against the citizenship law and the National Register of Citizens.
➢ Romila Thapar hails from Lucknow, Uttar Pradesh. Her works include A History of India (1966), Interpreting Early India (1992), Early India: From the Origin to AD 1300(2003).

3. Who has authored the book titled 'A bouquet of flowers' which was launched by the Defence Minister Rajnath Singh ______ Dr Krishna Saksena.
Note:
➢ Dr Krishna Saksena is the first lady to get a PhD, in 1955 from Lucknow in Uttar Pradesh.
➢ The book has been designed to allow the readers to travel their own journey and arrive at their own very personal realization and be inspired by it.

4. The book titled 'Sach Kahun Toh' is memoir of which award-winning actor ______ Neena Gupta.
Note:
➢ The memoir, 'Sach Kahun Toh', will chronicle her life - from her childhood in Delhi's Karol Bagh, and her time at the National School of Drama, to her move to Bombay in the 1980s, as well as her struggles to find work.
➢ It will be published under Penguin 'Ebury Press' imprint.
SCIENCE AND DEFENCE
1. The Indian Navy (IN) conducted Passage Exercise (PASSEX) with the navy of which country ______ Australia.
Note:
➢ The exercise involved participation of HMAS Hobart from the Australian side and Indian Naval Ships Sahyadri and Karmuk.
➢ The Passage Exercise is aimed at enhancing interoperability, improving understanding and imbibing best practices from each other.

2. Which organization has conducted a successful flight test of ABHYAS- High speed Expendable Aerial Target (HEAT) vehicle ______ DRDO.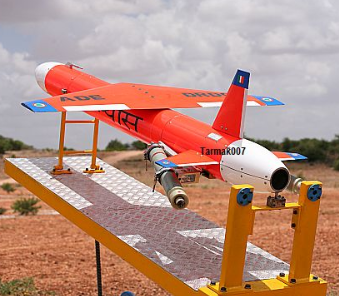 Drone ABHYAS
Note:
➢ ABHYAS-HEAT is an air vehicle. It uses twin underslung boosters.
➢ ABHYAS was designed and developed by the Aeronautical Development Establishment of DRDO. The missile is powered by a small gas turbine and has MEMS based Inertial Navigation System.

3. India's first Coast Guard academy will be established in which of the following cities ______ Mangaluru.
Note:
➢ India's first Coast Guard academy will be established at Mangaluru.
➢ Around 158 acres Karnataka Industrial Area Development Board (KIADB) land has been taken over for setting up ICG Academy

4. Three-day-long maritime military exercise, JIMEX 2020 was conducted between the navies of which two country ______ India and Japan.
Note:
➢ This would be the first military exercise after the two countries signed a landmark agreement recently that will allow their militaries to access each other's bases for logistics support.
➢ The JIMEX is a series of exercises commenced in January 2012 with a special focus on maritime security cooperation. The last edition of JIMEX was conducted in October 2018 off Visakhapatnam coast.

5. Who became the first woman fighter pilot of India to fly the Rafale combat aircraft that was formally inducted into the Indian Air Force (IAF) September 10, 2020 ______ Shivangi Singh.
Note:
➢ She is one of the 10 Indian women fighter pilots in IAF.
➢ Five Rafale Aircraft were formally inducted into the IAF's 17 Squadron 'Golden Arrows' on September 10, 2020, at a function held at Air Force Station, Ambala (Haryana).

6. The Himalayan Chandra Telescope which completed 20 years successfully is located in which mountain range ______ Mt Saraswati.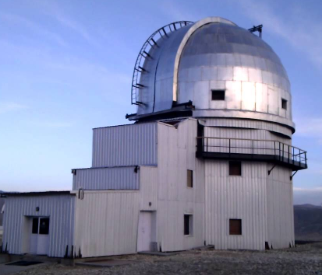 Note:
➢ The Himalayan Chandra Telescope is located at the Indian Astronomical Observatory (IAO).
➢ It has been scanning the night sky in search of comets, stellar explosions, exo-planets and asteroids.
➢ It is named after India-born Nobel laureate Subrahmanyam Chandrasekhar.