BANKING & FINANCIAL AWARENESS
1. The Asian Development Bank has approved what package to support the construction of the modern, high-speed DelhiMeerut regional rapid transit system, a first of its kind in India ______ USD 1 billion.
Note:
➢ The transit system project aims to help decongest the city and improve regional connectivity by establishing transit options through densely populated sections of the NCR connecting Delhi to Meerut in Uttar Pradesh.

2. In partnership with which of the following Yes Bank has a digital `Loan against Securities` under the Loan in Seconds platform for instant loan disbursements ______ KFin Technologies Private Limited.
Note:
➢ By leveraging Yes Bank's strong technology and analytics and with the help of algorithmic processes offering customised solutions, real time online loan application processes would take place offering seamless experience for customers.

3. The Bharti AXA's non-life insurance business has been merged with which General Insurance Company ______ ICICI Lombard General Insurance Company.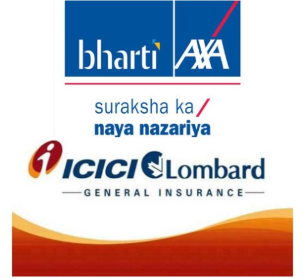 Note:
➢ The deal would result in the emergence of the third largest non-life insurer in India.
➢ The merger would result in an entity with a combined annual premium of Rs 16,447 crore and a market share of nearly 8.7 per cent.

4. Which bank has launched a new initiative named 'Gig-a-Opportunities' to attract skilled talent that can work with the bank remotely, from anywhere in the country ______ Axis Bank.
Note:
➢ The initiative aims to attract skilled talent that can work with the bank remotely, from anywhere in the country.
➢ This hiring model comprises two working patterns.

5. The Competition Commission of India (CCI) approved the proposed acquisition of C&S Electric Limited by which company ______ Siemens Limited.
Note:
➢ The proposed combination envisions acquisition of 100% of the share capital of C&S Electric Limited (C&S) by Siemens Limited (Siemens India).

6. The Government of India and the Government of Maharashtra has signed a loan agreement of $500 million with which bank for Mumbai Urban Transport Project-III ______ Asian Infrastructure Investment Bank (AIIB).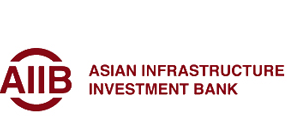 Note:
➢ The aim of the project is to improve the network capacity, service quality and safety of the suburban railway system in Mumbai.
➢ With a population of 22.8 million (2011), Mumbai Metropolitan Region (MMR) is the most populous metropolitan region in India and is expected to reach 29.3 million by 2031 and 32.1 million by 2041.

7. As per the new announcement made by the Finance Ministry of the Government of India what shall be the annual turnover for the Businesses to enjoy GST exemption ______ 40 lakh.
Note:
➢ Previously the threshold limit was Rs 20 lakh.
➢ During the commemoration ceremony of the first death anniversary of former Finance Minister Arun Jaitley, the Finance Ministry of GoI released a series of statements
➢ GST has reduced the tax rate as well as increased the number of taxpayers.

8. The Chamber of Marathwada Industries and Agriculture (CMIA) partnered with which organization to set up a help desk for Micro, Small & Medium Enterprises (MSMEs) ______ UNDP.
Note:
➢ The help desk will provide information on various government safety guidelines, regulatory norms, schemes and support measures during the Covid-19 pandemic.
➢ The help desk will be active till January 2021.

9. Which Indian conglomerate has launched "super app", an e commerce app with an aim to take on Amazon and Reliance Industries in the country's booming e commerce sector ______ Tata Group.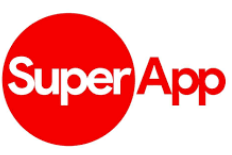 Note:
➢ The app will offer food and grocery ordering, fashion and lifestyle, consumer electronics and consumer durables, insurance and financial services, education, healthcare and bill payments,
➢ The app will put the conglomerate in competition with giants of the region like Reliance Industries and global titans like Amazon.

10. Which becomes the first bank in India to use satellite data to assess the creditworthiness of farmers ______ ICICI Bank.
Note:
➢ The satellite data with demographic and financial details provides strong information on the land asset of the farmers.
➢ Usage of this technology will help farmers with existing credit to expand their eligibility and help new-to-credit farmers to get better access to formal credit.

11. Which insurance company has launched a first-of-its-kind insurance product called 'Shagun – Gift an Insurance", which is a unique gift of Personal Accident policy ______ SBI General Insurance.
Note:
➢ The unique feature of this policy is that it can be gifted to anyone, which means it is not necessary for the policy buyer to be related to the insured.
➢ A Gift giver (policy buyer) can gift this product to anyone like family, friends, extended family and even domestic helpers, chauffeurs, drivers, cook, etc.

12. Which financial institution has introduced, 'Structured Finance and Partial Guarantee Program for Non-Banking Finance Companies (NBFC)-Micro Finance Institutions (MFIs) ______ NABARD.
Note:
➢ It is a dedicated debt and credit guarantee product to ensure uninterrupted flow of credit to the last mile in rural areas hit by the COVID-19 pandemic.

13. Name the payment technology company that tied up with Goals101.ai to create targeted and personalized offers for Bank cardholders ______ VISA.
Note:
➢ Through this alliance, Goals101.ai connects merchants and issuers using big data, AI and automation to create targeted and personalized offers for Bank cardholders.
➢ Through this partnership, Mastercard and Goals101.ai will launch a section within the platform called 'For You' which will unify all the bank channels and properties into one.

14. Which bank to acquire 17% (17.002%) of the equity share capital in Max Life Insurance (Max Life) instead of 29% ______ Axis Bank.
Note:
➢ After the transaction, the total ownership of Axis bank in Max Life will be 18%.
➢ Axis Bank and Max Life will approach the respective regulatory authorities, with revised applications for their consideration and approval.

15. Which bank has 'Liberty Savings Account' for the Indian Youth, to address the ever-changing lifestyle needs of young and digitally interested Indians ______ Axis Bank.
Note:
➢ It offers a complimentary hospital cash insurance cover of up to Rs 20,000 per year, which covers hospital expenses incurred under COVID -19, which makes this a 1st of its kind savings account to cover the pandemic.

16. The Reserve Bank of India (RBI) in its Annual Report for 2019-20 projected India's growth at what percent for 2020-21 ______ minus 4.5%.
Note:
➢ It is the Report of the Central Board of Directors on the working of the Reserve Bank of India (RBI) for the year ended June 30, 2020 submitted to the Central Government in terms of Section 53(2) of the Reserve Bank of India Act, 1934
➢ In the report, RBI projected that India's growth at minus 4.5% for 2020-21.

17. The Reserve Bank of India (RBI) in its Annual Report for 2019-20 has decided to dissolve which of the following bodies ______ Banking Codes and Standards Board of India (BCSBI).
Note:
➢ It was set up in February 2006 as an independent and autonomous body for formulating codes of conduct to be adopted by banks voluntarily for ensuring fair treatment of customers.
➢ BCSBI, in collaboration with the Indian Banks' Association (IBA), has evolved two codes – Code of Bank's Commitment to Customers and the Code of Bank's Commitment to Micro and Small Enterprises.

18. Which foreign bank has launched Omni Collect, a one-stop solution in India for businesses to offer multiple payment options on a single platform ______ HSBC India.
Note:
➢ It is designed for businesses to easily collect payments through various digital methods, thereby allowing them to easily adapt to the changes in consumer spending.

19. Which bank has announced a strategic partnership with Adobe to enhance the Digital Experiences of its Customers ______ HDFC Bank.
Note:
➢ The partnership is powered by Adobe Experience Cloud Solutions and will help HDFC Bank to deliver personalised digital experiences to existing as well as new customers, at anytime and anywhere.

20. The Innoviti Payment Solutions Pvt. Ltd. has partnered with which of the following to develop an installment platform, which will enable the issuers to extend credit to their cardholders at face-to-face Point of Sale (PoS) in India ______ Visa.
Note:
➢ The installments platform with the suite of platform capabilities leveraging Innoviti's uniPAYNEXT platform and Visa's APIs, provides shoppers the ability to choose how they pay during the purchase.

21. Which insurance company has launched 'Smart Assist', a 1st of its kind technology service in the insurance industry ______ Bajaj Allianz Life Insurance Company Limited.
Note:
➢ It helps the customers to know about product details while enjoying virtual assistance and maintaining social distance protocol.
➢ It is the latest in the series of initiatives by Bajaj Allianz Life to enhance the customer experience by digitizing its operations, making them easy-to-use and completely secure
OBITUARIES
1. Chariots of Fire' star Ben Cross who passed away recently belonged to which country ______ UK.
Note:
➢ He belonged to United Kingdom.
➢ He was born Harry Bernard Cross in London to a working-class Catholic family.
➢ After graduating from the Royal Academy of Dramatic Arts (Rada), he moved from the stage to screen and took a minor role in the 1977 war film A Bridge Too Far, which starred Sir Sean Connery and Sir Michael Caine

2. Famous personality Pascal Lissouba passed away recently; he was president of which country ______ Congo.
Note:
➢ He served as the president from 1992 to 1997.
➢ He served as the Prime minister under the Presidency of Alphonse Massamba Debat.
➢ The high court of Justice in the Republic of Congo sentenced Pascal Lissouba in absentia to 30 years forced labour for treason and corruption in 2001.

3. Renowned personality Arnold Meyer Spielberg passed away at an age of 103 years, he was a veteran ______ Computer Scientist.
Note:
➢ Spielberg and Charles Propster designed the GE-225 mainframe computer in the late 1950s while working for General Electric.
➢ The machine allowed computer scientists at Dartmouth College to develop the programming language BASIC, which would be essential to the rise of personal computers in the 1970s and '80s.

4. Renowned personality Gail Sheehy passed away recently, she was a veteran ______ Writer.
Note:
➢ Sheehy's honors included the National Magazine Award, the Anisfield-Wolf Book Award and a citation from the American Psychological Association.

5. Famous sports personality Purushotham Rai passed away recently, he was a veteran ______ Athletic coach.
Note:
➢ He became the third person from the state of Karnataka to win Dronacharya award in Athletics.
➢ He coached number of top athletes namely Olympian quarter-miler Vandana Rao, heptathlete Pramila Aiyappa, Ashwini Nachappa, Murali Kuttan, MK Asha, EB Shyla, Rosa Kutty and GG Pramila.
IMPORTANT DAYS
1. The International Day for the Remembrance of the Slave Trade and its Abolition observed globally every year on which date ______ 23 August.
Note:
➢ The Day is observed to inscribe the tragedy of the slave trade in the memory of all peoples.
➢ The day was designated by UNESCO to memorialize the transatlantic slave trade.

2. The World Water Week 2020 is observed as the World Water Week at Home (WWWeek at Home) from ______ 24th to 28th August 2020.
Note:
➢ The theme for World Water Week 2020 at Home is 'Water and Climate change: Accelerating Action'.

3. The Women's Equality Day is being observed in the United States on ______ 26th August.
Note:
➢ This was 100th anniversary of the Women's Equality Day.
➢ The day is celebrated to commemorate American women getting the constitutional right to vote.

4. The National Sports Day is observed every year on which date ______ 29th August.
Note
➢ The first National Sports Day was celebrated on 29th August 2012, on the birth anniversary of Major Dhyan Chand who was the star of hockey team of India.

5. The International Day against Nuclear Tests is observed globally on ______ 29th August.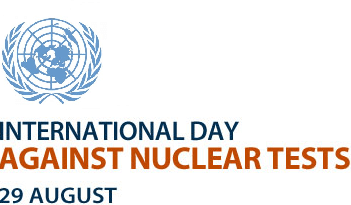 Note:
➢ The day aims to increase awareness about the effects of nuclear weapon test explosions or any other nuclear explosions and the need for their cessation as one of the means of achieving the goal of a nuclear-weapon-free world.

6. The International Day of the Victims of Enforced Disappearances observed every year on ______ 29th August.
Note:
➢ The day is being observed to express deep concern about the rise in enforced or involuntary disappearances in different regions of the world including the incidents of arrest, detention and abduction.
NEW APPOINTMENTS
1. Who has been sworn in as the President of Dominican Republic ______ Luis Rodolfo Abinader.
Note:
➢ He succeeds Danilo Medina of Liberation Party. Abinader's Modern Revolutionary Party (PRM) won the elections with 53% vote, while Gonzalo Castillo who was the candidate of the ruling PLD got 37.7%.
➢ The 53-year old Luis Rodolfo Abinader was elected to the four-year term on July 5, which ended the 16-year run in power by the Center-Left Dominican Liberation Party (PLD).

2. Who has been appointed as the Managing Director (MD) of the State Bank of India (SBI) ______ Ashwani Bhatia.
Note:
➢ He has been appointed as the managing director up to the date of his superannuation that is May 31, 2022.
➢ Bhatia is currently working as the managing director and chief executive officer at SBI Mutual Fund.

3. Who has been appointed as the Election Commissioner of India ______ Rajiv Kumar.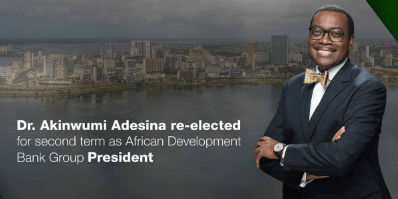 Note:
➢ Mr. Kumar has been appointed in place of Ashok Lavasa, who has resigned to join the Asian Development of Bank.
➢ Mr. Kumar is an ex-IAS officer of the 1984 batch of Jharkhand cadre.

4. Who has been appointed as the Managing Director and Chief Executive Officer of SBI Mutual Fund (MF) ______ Vinay Tonse.
Note:
➢ Vinay Tonse has been appointed as the Managing Director and Chief Executive Officer of SBI Mutual Fund (MF).
➢ He will replace Ashwani Bhatia, who has been now appointed as the managing director (MD) of State Bank of India.

5. Who has been re-elected as the President of African Development Bank ______ Akinwumi Adesina.
Note:
➢ The 60-year-old Nigerian was the sole candidate to head the continent's biggest multilateral lender, in a virtual vote as a result of the coronavirus, at the end of its two-day annual meetings.
IMPORTANT NEWS – INDIA
1. Who will head the ten-member committee set up by IRDAI to recommend setting up loss prevention entities for non-life insurers ______ TL Alamelu.
Note:
➢ The ten-member committee headed by Irdai member T L Alamelu has recommended the regulator and industry participants to join hands in establishing this company.

2. Which company has launched the FerroHaat App, a first-of-its-kind mobile application (App) in the world to source steel scrap from the traders ______ Tata Steel.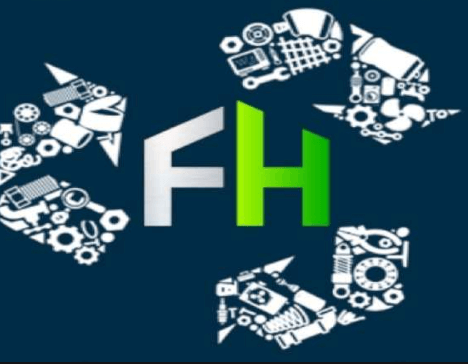 Note:
➢ The new app is a major step by the company to organise India's scrap market while also providing a reliable source of scrap metal for the steel Industry.

3. Who launched the mobile app named 'Harit Path' to monitor plantation along national highways ______ Nitin Gadkari.
Note:
➢ Under this initiative, the NHAI planted over 25 lakh plants in 25 days along the stretches of the national highways between July 21 and August 15, 2020.
➢ The minister launched 'Harit Path', a mobile app to monitor the plantations through geo-tagging and web-based GIS-enabled monitoring tools.

4. Which ministries has constituted the National Council for Transgender Persons, a requirement under the Transgender Persons (Protection of Rights) Act, 2019 ______ Ministry of Social Justice and Empowerment.
Note:
➢ The Ministry of Social Justice and Empowerment has set up this council to cater to the transgender community with various essential needs.
➢ The Union Minister of social justice will be the head of the commission.

5. As per the recent data published by the Geneva-based World Intellectual Property Organization (WIPO), India filed what per cent of the global patent applications ______ Less than 1 per cent.
Note:
➢ The recent data published by the Geneva-based World Intellectual Property Organization (WIPO) has shown that India filed less than 1% of the global patent applications with total filings of 2,053 in 2019.

6. The Union Minister for Tribal Affairs, Arjun Munda has e-inaugurated "Tribes India Showroom" in which city of India ______ Mumbai.
Note:
➢ The showroom has been inaugurated in Indian Globe Chambers of LIC Western Zonal Office, Fort, Mumbai.
➢ "Tribes India Showroom" is an initiative of TRIFED, Ministry of Tribal Affairs to promote the livelihood of the tribal people marketing.
➢ "Tribes India on Wheels" is also launched by TRIFED to boost the sales and enhance tribal income in these challenging times.

7. Ministry of Tourism has signed an MoU with which entity and FICCI Ladies Organisation (FLO) with primary objective of women empowerment ______ Travel Agents Association of India (TAAI).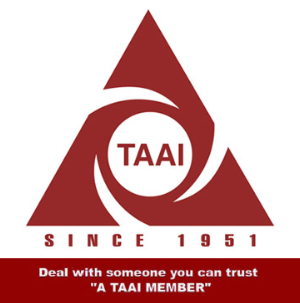 Note:
➢ The signed MoU will enable FLO & TAAI to focus on personal and hospitality skills, a more flexible work balance and greater options for entrepreneurship with lower capital.
➢ The partnership between the three aims to increase the participation of women in the tourism sector and enable them to become an integral part of the tourism workforce of India.

8. APEDA functions under which ministry that has signed two MoUs with AFC India Limited and National Cooperative Union of India (NCUI) for working together in the interest of agriculture and allied sectors ______ Ministry of Commerce and Industry.
Note:
➢ It has signed two MoUs one each with AFC ((formerly Agricultural Finance Corporation Ltd) India Limited, and National Cooperative Union of India (NCUI), Delhi for working together in the interest of agriculture and allied sectors.

9. Who headed the task force constituted by the NITI Aayog that recommended linking of Sugarcane prices to sugar rate ______ Ramesh Chand.
Note:
➢ The Niti Aayog task force has recommended linking sugarcane prices to sugar rates to keep the industry in sound financial health.
➢ It has also pitched for a one-time increase in minimum sugar price to Rs 33 per kilo to help sugar mills cover the cost of production.

10. Which IT majors joined hands with NITI Aayog's Women Entrepreneurship Platform (WEP) to support Indian women entrepreneurs ______ Tech Mahindra.
Note:
➢ WTI awards is an initiative of the WEP to recognise women leaders in entrepreneurship across various sectors like healthcare and life sciences, agritech and education, among others.

11. ReNew Power signed a partnership agreement with which organization to promote increased access to renewable energy and improved energy efficiency ______ UNEP.
Note:
➢ This Memorandum of Understanding (MoU) is a part of progressive strategies that India has adopted to realise its Nationally Determined Contributions (NDC) under the Paris Agreement.
➢ The aim is to shift the heating and cooling sector to an energy efficient one.

12. Which energy solution provider entered into an MoU with NTPC Vidyut Vyapar Nigam (NVVN) to explore renewable energy power supply solution and energy storage ______ Greenko Energies Private Limited.
Note:
➢ This comes under the framework of India's World largest clean energy programme, a part of global climate change commitments, which aims to have 175 GW of clean energy by 2022.
➢ NTPC Vidyut Vyapar Nigam (NVVN) is a wholly-owned subsidiary of NTPC limited.

13. Which government body has developed the 'Vendor Performance Evaluation System' to establish a transparent and comprehensive performance rating system for its consultants, contractors and concessionaires ______ National Highways Authority of India (NHAI).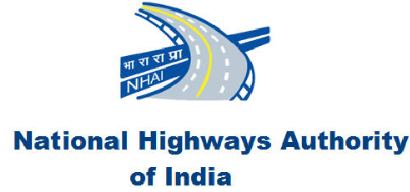 Note:
➢ The portal-based objective assessment of vendors was initiated to track the vendor performance for various NHAI projects.
➢ The vendors are required to conduct a self-assessment and upload the documents related to the project activities executed by them on the portal.

14. Which division of Indian Railways has introduced a drone-based surveillance system to protect railway assets ______ Central Railway.
Note:
➢ The Mumbai Division of Central Railway zone has recently procured Ninja UAVs.
➢ RPF has procured as many as nine drones at a cost of Rs 31.87 lakh at Central Railway, South Eastern Railway, South Western Railway, Modern Coaching Factory, and Raebareli.

15. Who has launched the Directorate General National Cadet Corps (DGNCC) Mobile Training App ______ Rajnath Singh.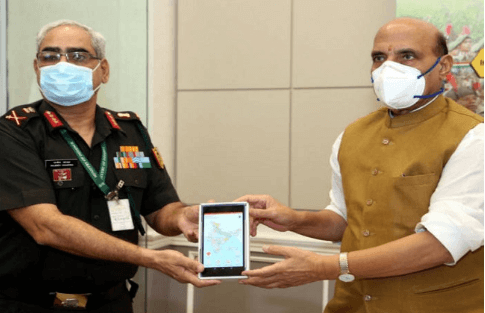 Note:
➢ The Mobile Training App will support in conducting countrywide online training of NCC cadets as it has been affected adversely due to the restrictions imposed by COVID-19.
➢ The DGNCC Mobile Training App seeks to offer entire training material to the NCC cadets on one platform.

16. National e-Governance Division (NeGD) is working under which ministry that signed an MoU with Common Service Center e-Governance Services India Limited to facilitate delivery of UMANG app services to citizens ______ MeitY.
Note:
➢ This will benefit those citizens who either do not have access to smartphones or are not comfortable accessing app based e services on their own.
➢ Notably, all the UMANG services at CSCs are available at zero cost and will be provided by CSC operators Village Level Entrepreneurs (VLEs).

17. Who among the following has launched the National GIS (Geographic Information System)-enabled Land Bank system ______ Piyush Goyal.
Note:
➢ The system is developed by the integration of the Industrial Information System (IIS) with State GIS systems.
➢ The platform will provide a database of industrial areas/clusters across the country and will serve as a one-stop solution to the free and easy accessibility of all industrial information.

18. Which company has partnered with Israel's REE Automotive to develop commercial EVs ______ Mahindra & Mahindra.
Note:
➢ The corner modular architecture of REE integrated with the design, engineering, sourcing, ecosystem and production capacity of Mahindra will provide zero emission vehicles, including the autonomous vehicles.
➢ This will improve the mahindra's capabilities in the Electric Vehicle(EV) sector.

19. Who will chair the 5-member committee constituted by DRDO to review charter of duties of 57 DRDO labs on the basis of current and futuristic defence and battlefield needs ______ Valipe Ramagopal Rao.
Note:
➢ The five-member committee will be chaired by Indian Institute of Technology, Delhi director V Ramagopal Rao.
➢ The committee will submit its report in 45 days.

20. Under whose chairmanship a three-member committee has been to review the effective utilisation of the Armed Forces Headquarters Civil Services (AFHQ CS) cadre ______ DB Shekatkar.
Note:
➢ This is in line with the recommendation of the Lt. Gen. DB Shekatkar (retd) committee on enhancing the military's combat potential and rebalancing defence expenditure.

21. In partnership with which organization the Department of Economic Affairs (DEA) has launched the Sustainable Finance Collaborative (SFC) to Promote Sustainable Finance in India ______ UNDP.
Note:
➢ In this regard, a three days consultation centered on the broad scope of Sustainable Finance architecture in India was held to accelerate green finance by bringing together leading experts and organizations.

22. Which next-generation startup Challenge contest has been launched by the Union Minister of Electronics and Information Technology (MeitY), Ravi Shankar Prasad ______ Chunauti.
Note:
➢ This contest is a part of Rs 95 crore programme, spanning over 3 years, will hunt for around 300 startups working in identified areas and to provide them seed funds of up to Rs 25 lakh and other support from government through the Software Technology Parks of India (STPI).

23. Who represented India in the virtual 8th East Asia Summit Economic Ministers' Meeting (EAS-EMM) chaired by Vietnam ______ Piyush Goyal.
Note:
➢ It was attended by Economic Ministers from the ten ASEAN Member States, Australia, China, India, Japan, Republic of Korea, New Zealand, the Russian Federation and the United States.
➢ The Meeting was chaired by Tran Tuan Anh, Minister of Industry and Trade of Viet Nam.

24. The Union Government is planning to come up with Mega Bamboo Industrial Park in which place ______ Ghati.
Note:
➢ Apart from this government is also planning to set up a Mega Bamboo Industrial Park at Ghati near Jammu and Bamboo Technology Training Centre will also come up in the region.
➢ This was announced by the Minister of Development of North Eastern Region (DoNER), Dr Jitendra Singh.