Through the EduRev Infinity package for CAT, aspirants are able to learn simple and shortcut techniques and are able to crack any question with ease. The expert-curated courses at EduRev provide the content that really matters in your CAT preparation.

Below are the different happy users and their different perspectives on EduRev Infinity Package for CAT.
1. Badri Meena had a great time, solving CAT questions during quarantine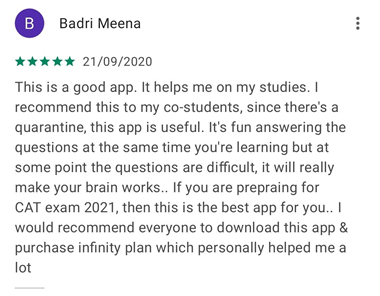 2. Shweta found everything that matters for CAT in this single app
3. Ankush thinks the features of the app are really cool & educators are the backbone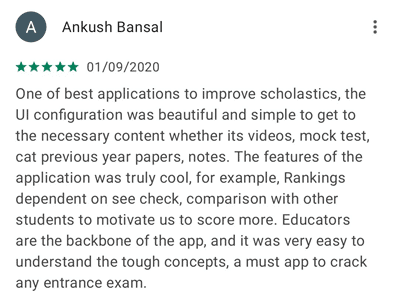 4. Sagarika thinks the app is a must to go for, especially for mocks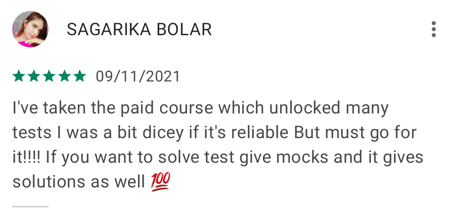 5. Sanjeev found the app great for grasping concepts & practicing mocks

6. Abdurahman got all his doubts cleared through logarithm classes

7. Listen to Anam's strong recommendation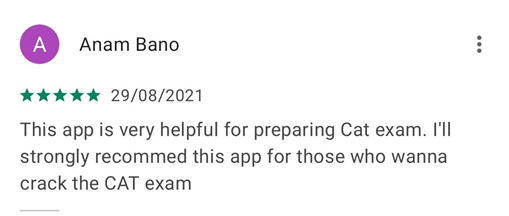 8. Tony's great choice to learn and achieve success
9. Pradeep is happy with the variety of tests: Mocks, Subject wise, Past Years & more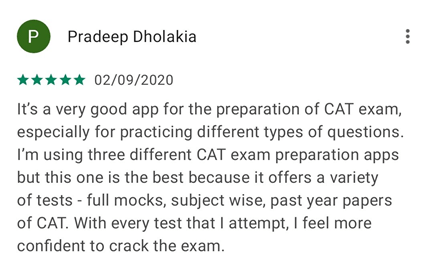 10. No bugs and crashes & lets you practice hundreds of questions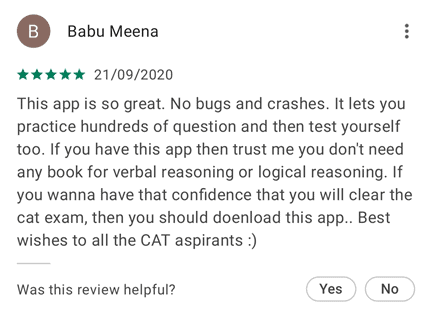 11. Meena's must-have app to get reliable knowledge for CAT preparation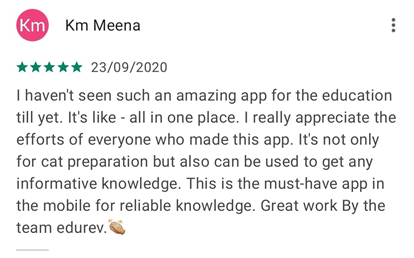 12. Shrujan has finally got amazing quality content at affordable prices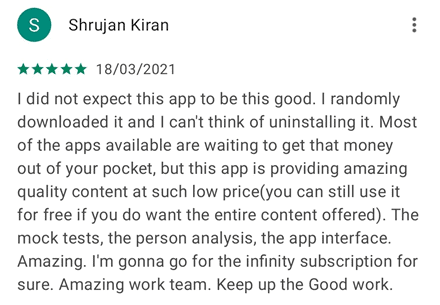 13. As per Jose EduRev deserves a hundred-star rating and not just 5.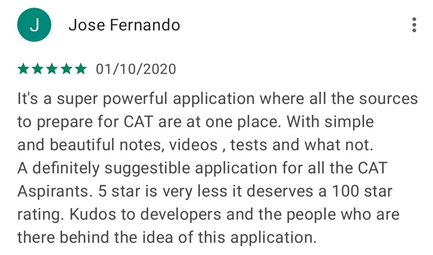 EduRev feels so proud and privileged after reading such amazing reviews. It is the positive feedbacks and love of our students which keeps us going :)