Q.1. Who used to go to school to study?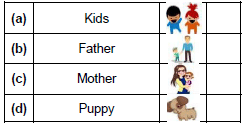 Q.2. Haldi was going ______.
(a) to the hospital
(b) home
(c) to the market
(d) to school
Q.3. What is the new name of this classroom?
(a) Intermediate
(b) Elementary A
(c) Elementary B
(d) High school
Q.4. Who helps students to play games in school?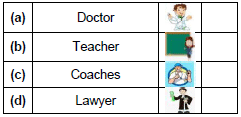 Q.5. The giraffe's name was ______.
(a) Haldi
(b) Smiley
(c) Miku
(d) None of the above
Q.6. What type of pet does Ms. Wollen have?
(a) a lizard
(b) a dog
(c) a cat
(d) an elephant
Q.7. What is one of our CA's name?
(a) Mr. Mark
(b) Mr. Matt
(c) Mr. Mop
(d) Mr. Moo