A. Match the words given in Column A with those associated with them in Column B. One has been done for you.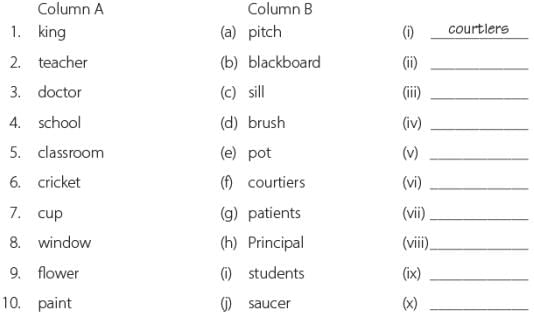 B. Read the sentences given below carefully and select a word that is associated with it from the box to complete the sentence. The clue is underlined. One has been done for you.


1. Martin put on his new shirt and _coat_ to go to the party.
2. Michael climbed up the tree and sat on a ________ .
3. Mrs Fowler washed and ________ her pink dress for the dinner.
4. We went to the bakery to buy a ________ for Betty's birthday.
5. As it looked like rain , Miss Lord took her ________ along.
6. Nanny pushed the pram through the park with ________ feeling very happy.