A. Read the sentences and number the pictures correctly.
1. Manav wraps the gift in a brown paper.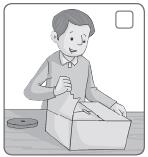 2. He measures and cuts the ribbon with scissors.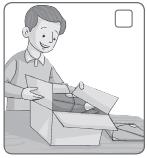 3. Manav puts the kites in a box.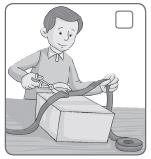 4. Manav ties the ribbon in a bow.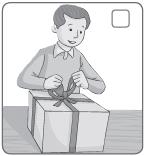 B. Kites can be of many shapes, sizes and colours. Trace the kite given below. Also colour it.