A. Sandeep wants to share something about his favourite fruit with you.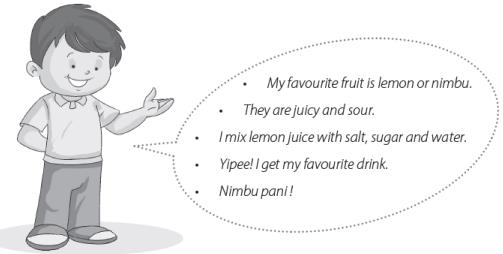 What is your favourite fruit? Think of 4-5 lines and talk about it in the class.

B. Imagine you are talking to a bird. What are the questions you want to ask? You can take help from the following points:
Favourite season/weather
Favourite time of the day
What makes it happy/unhappy
Favourite food
Favourite place to fly
Talk about it in the class. You can role-play this scene with your partner: one can be a child and the other, a bird.