A. Mr. Nobody likes to make mischief. Do you like to make mischief too? When was the last time that you did something mischievous? Tell your friends about it.

B. Paste pictures of your family members to complete your family tree.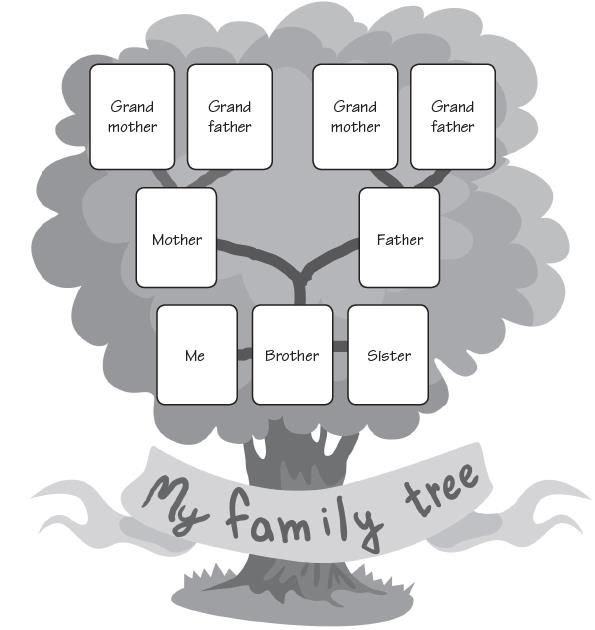 Now in 3-4 sentences, tell your class about your family.