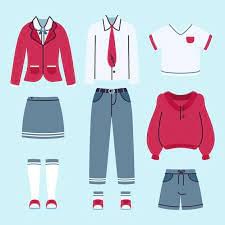 Q1: Match the Following.
Q2: True and False.

(i) Raincoats are useful in summer to protect us from heat.
(ii) Early men used animal skins and leaves to cover their bodies.
(iii) Clothes made from wool can keep us warm.
(iv) Clothes make us look smart.
(v) Cotton clothes are worn in winter.
Q3: Fill in the Blanks.

(i) Plastic and ______ are used to make raincoats.
(ii) ______ is a fibre.
(iii) Sheep give us ______.

(iv) Cotton clothes keep the body ______.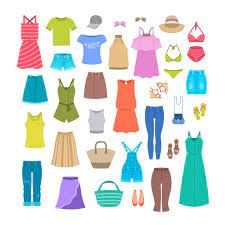 Q4: Choose the correct option.
(i) Colourful/Long/Traditional dresses are worn by people in different states.
(ii) A coat/handkerchief/saree is made of wool.
(iii) Cotton clothes absorb sweat/heat/water.
(iv) The dress worn at work and school is known as a regular dress/uniform/saree.
(v) Silk sarees have made Bangladesh/India/Pakistan famous.
Q5: Answer the Questions.

(i) What do you know about cotton?

(ii) Why are uniforms important?

(iii) Name some materials that are used for making bags.

(iv) How are silk clothes different from raincoats?