Q.1. What does Vaishali's father do?
Q.2. What time do they start working in the morning?
Q.3. Could you give an example of work where people need to wake up early?
Q.4. Why does the house look like a vegetable market in the morning?
Q.5. Which vegetables are kept aside?
Q.6. What time does Vaishali's school start?
Q.7. Why does Babuji try to sell previous day's vegetable first?
Q.8. All Okras are of the same size?
Q.9. Identify the following vegetables.
(a)


(b)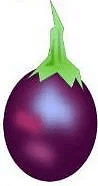 (c)


Q.10. Winch of the fruit will stay unspoiled for some days?
Pineapple or Banana


Q.11. How many members are there in Vaishali's family?
Q.12. Why do they take out the previous day's vegetables from the gunny bags and baskets?
Q.13. By what time does Vaishali's father come back from the mandi?
Q.14. Name some vegetables which are sold by Vaishali's father.
Q.15. Why does Vaishali's father reach mandi early?
Q.16. When does Chhotu go to school?
Q.17. Why do they keep sprinkling water on the vegetables?
Q.18. All the Okras have same color?
Q.19. Which of the following vegetable will spoil earlier?
Potato or spinach
Q.20. Name a vegetable which is rough in touch.