Q1: Multiple Choice Questions (MCQs).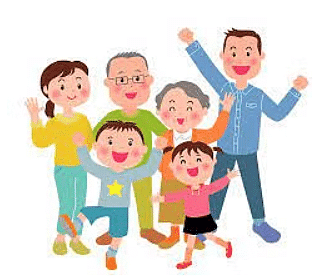 (i) Who is usually the head of the family?
(a) Grandparent
(b) Teacher
(c) Mother
(d) Father
(ii) Who takes care of you and cooks your meals at home?
(a) Siblings
(b) Friends
(c) Grandparents
(d) Mother
(iii) What do you call your brother's or sister's children?
(a) Cousins
(b) Aunts
(c) Uncles
(d) Grandparents
(iv) Who tells you stories and plays games with you in your family?
(a) Neighbors
(b) Parents
(c) Teachers
(d) Strangers
(v) Who is older, your aunt or your niece?
(a) Aunt
(b) Niece
(c) Both are the same age
(d) It depends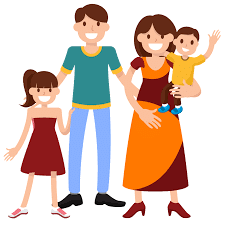 Q2: Fill in the Blanks.
(i) My __________ takes me to the park to play.
(ii) My ________ helps me with my homework.
(iii) My ___________ are my father's parents.
(iv) My ________ are my brother's children.
(v) My family loves me, and I love my _______.
Q3: Short Answer Questions.
(i) Who is usually considered the head of the family, and what are their responsibilities?
(ii) How do parents show their love and care for their children?
(iii) What is the role of grandparents in a family, and why are they important?
(iv) Explain who your cousins are and how you relate to them.
(v) Why is family love important, and how does it make you feel?