Q1: Fill in the Blanks.
(i) An ______ is a piece of land surrounded by water on all sides.
(ii) ______ is the purest source of water.
(iii) Flat lands are called ______.
Q2: Multiple Choice Questions (MCQs).
(i) The lowlands between the hills or mountains is known as
(a) hill
(b) mountain
(c) valley
(d) plain
(ii) A large area of dry land covered with sand is called a
(a) pond
(b) river
(c) desert
(d) mountain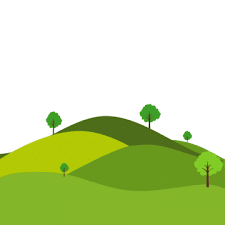 Q3: Match the Following.

Q4: Oral Questions.
(i) Name the various landforms present on the earth.
(ii) How is our earth unique?
Q5: True and False.
(i) High hills are called plains.
(ii) The flat top of a plateau is called a tableland.
(iii) Small water-body is called pond.
Q6: Answer the Following Questions.
(i) What is the difference between an island and a hill?
(ii) Where do we live?
(iii) Name the various water-bodies present on the earth.
(iv) Why do deserts have few plants?