Q1: Multiple Choice Questions (MCQs).
(i) Who helps you when you are sick and need medical help?
(a) Teacher
(b) Doctor
(c) Grocer
(d) Postman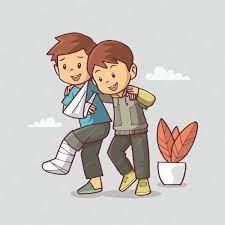 (ii) Where do you go to borrow books and read them?
(a) Police station
(b) Park
(c) Library
(d) Pet shop
(iii) Who delivers letters and packages to your home?
(a) Teacher
(b) Postman
(c) Chef
(d) Bus driver
(iv) Where can you buy fruits and vegetables?
(a) Bakery
(b) Grocery store
(c) Hospital
(d) Toy shop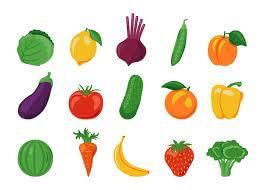 (v) Who helps put out fires in case of an emergency?
(a) Farmer
(b) Firefighter
(c) Policeman
(d) Barber
Q2: Fill in the Blanks.
(i) We go to the ________ when we need medicine.
(ii) The ________ is where we play and have fun on swings and slides.
(iii) The person who drives the bus is called a ________.
(iv) We get our hair cut at the ________.
(v) The place where you learn and study is called ________.
Q3: Match the Following.
Match the items in Column A with the correct items in Column B.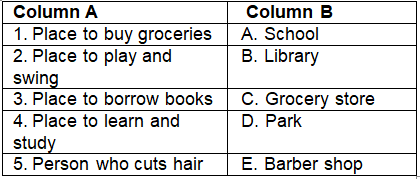 Q4: Short Answer Questions.
(i) What does a doctor do when you visit them?
(ii) Where can you find swings, slides, and a place to play?
(iii) Who delivers letters to your home, and why is it important?
(iv) Where can you go to buy things like bread, milk, and vegetables?
(v) What do firefighters do to help people in emergencies?