In a football match, two teams (A and B) were playing in which the players were asked to kick some free goals. Five players from each team have been selected and arranged in an order with their team name. Every player must get a chance to kick the ball and after each player of team A, a player of team B could make a kick. Now, watch the picture given below carefully and answer the following question.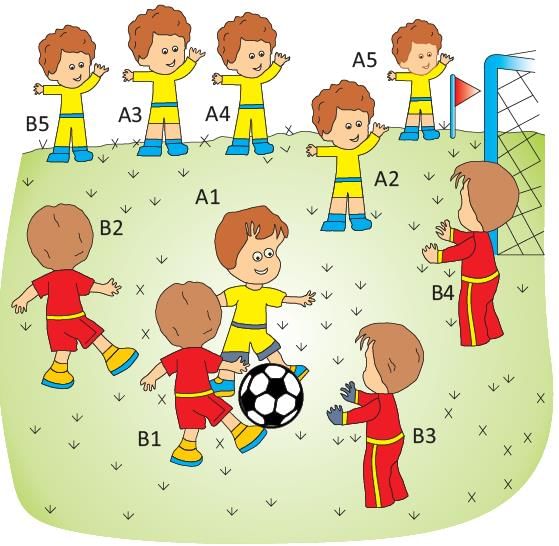 The order of kicks is
Q. Whose rank is 5th from the start ?