Detailed Solution for Test: Transcription, Genetic Code & Types of RNA - Question 4
The genetic code is degenerate: Some amino acids are encoded by more than one codon, in as much as there are 64 possible base triplets and only 20 amino acids. In fact, 61 of the 64 possible triplets specify particular amino acids and 3 triplets (called stop codons) designate the termination of translation.
Thus, for most amino acids, there is more than one codeword.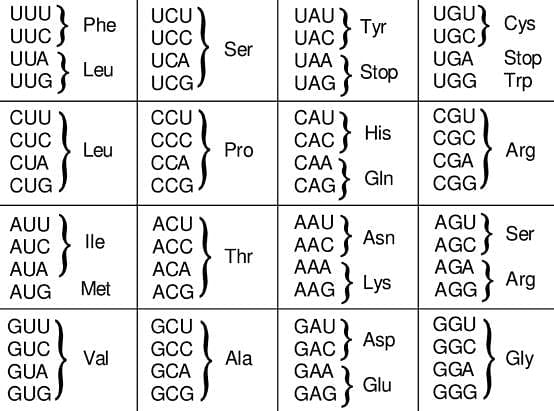 Fig: Codons synthesizing amino acids
Hence, the correct option is C.
NCERT Reference: Page no. 112 of topic "6.6 GENETIC CODE" of chapter 6.