Based on the given dia gram , which of the fo llow ing statem ents regarding the solu tions of two miscible volatile liquids A and B are correct?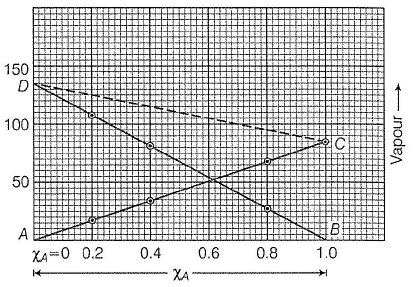 I. Plots AC and BD show that Raoult's law is obeyed for the solution in which A is solute and B is solvent and as well as for that in which B is solute and A is solvent.
II. Plots CD shows that Dalton's law of partial pressure is observed for the binary solution of components A and 6.
III. In pure state, vapour pressures of volatile liquid differ by 50 units.
IV. Vapour pressure of a mixture containing 40 mole % of B is about 105 units.
Select the correct answer using the codes given below.