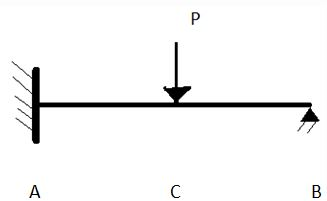 In above figure, joint A is fixed and joint B is pinned. C lies in between A and B and a load of P are applied there.
Δb = Displacement caused when vertical support at point B is chosen to be neglected.
By = redundant force
Q.The above structure is statically indeterminate.
State whether the above sentence is true or false.