Fundamental Duties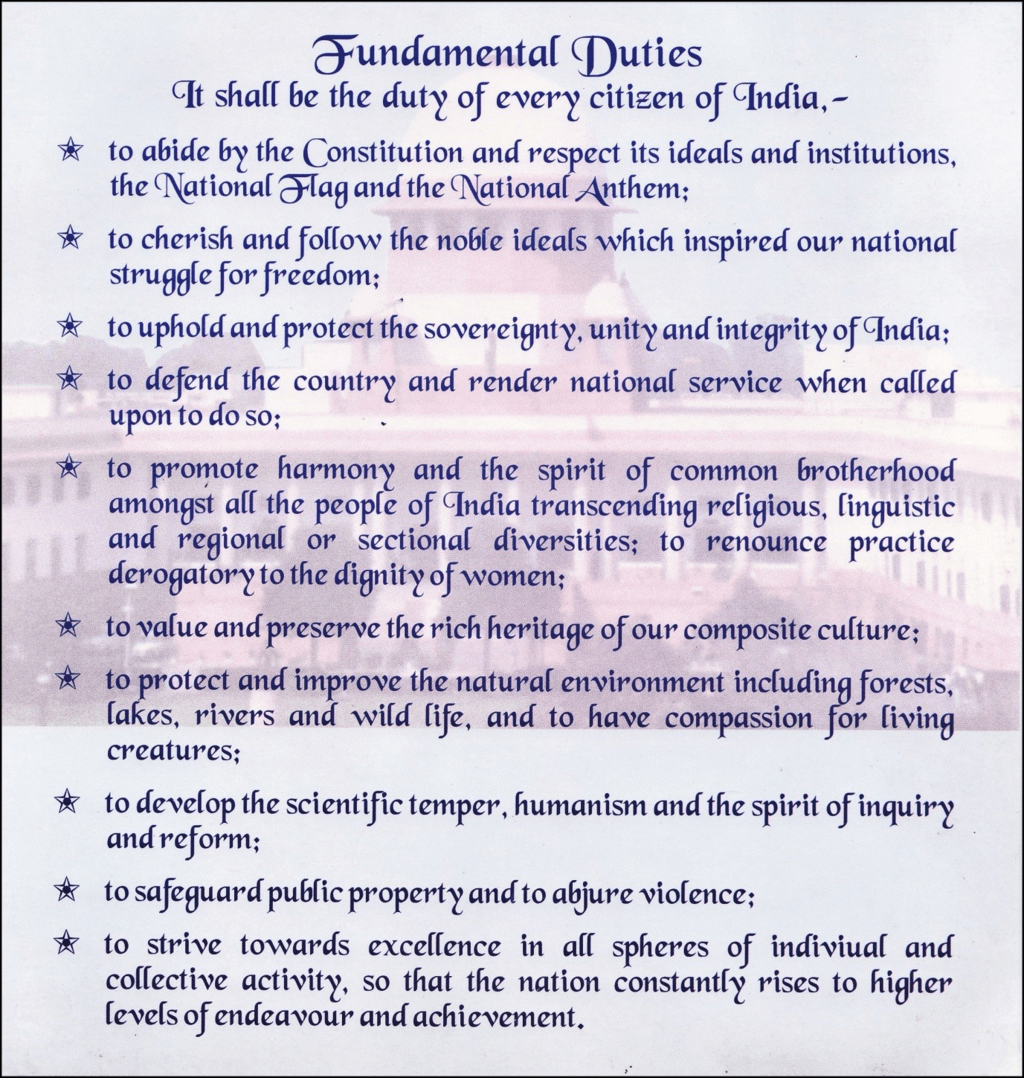 Part IV-A was added by the 42nd Amendment Act, 1976. It encompasses Part IV, Article 51A enu­merating Ten Fundamental Duties of the Citizens of India.
There is no provision in the Constitution for direct enforcement of any of these Duties nor for any sanction to prevent their violation. But it may be expected that in determining the Consti­tutionality of any law, if a Court finds that it seeks to give effect to any of these duties, it may consider such law to 'be reasonable' in relation to Article 14 or 19, and thus save such law from unconstitutionality.
Directive Principles of State Policy
An important feature of the constitution is the Directive Principles of State Policy. Although the Directive Principles are asserted to be "fundamental in the governance of the country," they are not legally enforceable. Instead, they are guidelines for creating a social order characterized by social, economic, and political justice, liberty, equality, and fraternity as enunciated in the constitution's preamble.
Article 37 of the Constitution declares that the DPSP "shall not be enforceable by any court, but the principles therein laid down are nevertheless fundamental in the governance of the country and it shall be the duty of the state to apply these principles in making laws." It is not a mere coincidence that the apparent distinction that is drawn by scholars between the ICCPR rights and ESC rights holds good for the distinction that is drawn in the Indian context between fundamental rights and DPSP. Thus the bar to justifiability of the DPSP is spelled out in some sense in the Constitution itself.