The maps by Arab geographer Al-Idrisi (1154) and French cartographer (1720) give a large sketch of the Indian subcontinent as known as earlier times.
Cartography is making maps., The art and science of graphically representing a geographical area, usually on a flat surface such as a map or chart is known as Cartography. It is a part of Geography. Someone who makes maps is called a cartographer
Table on the Features of Map by Al-Idrisi and Map of French Cartographer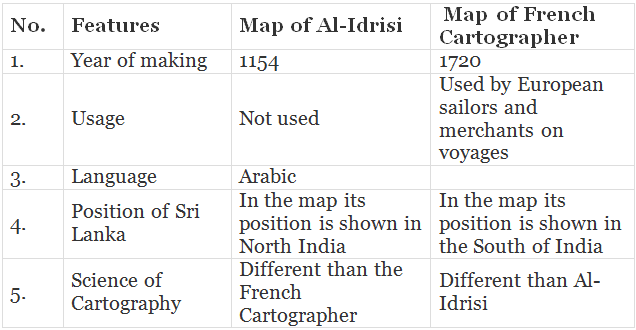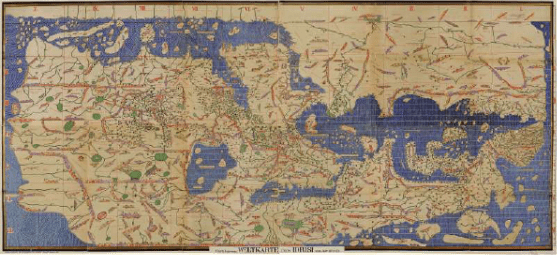 Fig: Map by Al-Idrisi
Historians when read documents, maps and texts from the past they have to be sensitive to the
Different historical backgrounds,

Contexts in which information of past was passed
New and Old Terminologies
Over the period of time what changes
Language
Meaning of the words
Grammar and vocabulary
The Term Hindustan
Table on History of Word Hindustan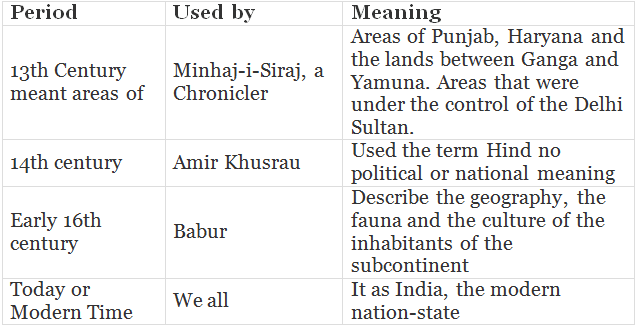 Historical records exist in a variety of languages.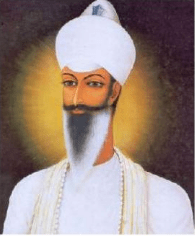 Fig: Minhaj-i-Siraj
The word 'Foreigner' today means a person who is not an Indian
In medieval period the word foreigner meant any stranger who appeared in the village not belonging to their society or culture
In Hindi, the term 'pardesi' was used to describe an alien.
In Persian, it was called 'ajnabi'.
Historians and their Sources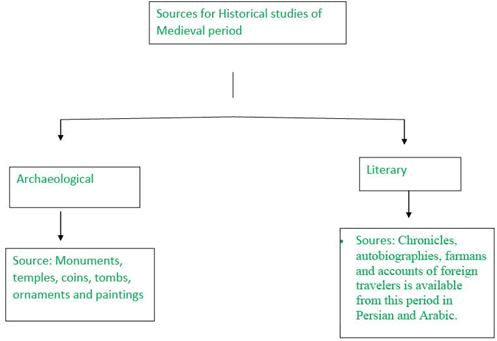 People used paper to write holy texts, chronicles of rulers, letters and teachings of saints, petitions and judicial records, and for registers of accounts and taxes which were called Manuscripts. Manuscripts were collected by wealthy people, rulers, monasteries and temples. They were placed in libraries and archives. These manuscripts and documents provide a lot of detailed information to historians but they are also difficult to use.
There was no printing press in those days so scribes copied manuscripts by hand.
As scribes copied manuscripts, they also introduced small changes – a word here, a sentence there. These small differences grew over centuries of copying until manuscripts of the Archive
A place where documents and manuscripts are stored. Today all national and state governments have archives where they keep all their old official records and transactions same text became substantially different from one another.
So the records that have to come to us are quite different from the original but no evidence is found as the original writing is not found.
Miniature paintings were sometimes used to illustrate the texts of manuscripts.
They were so beautiful that later collectors often took the manuscripts apart and sold just the miniatures
Authors revised their chronicles
The fourteenth-century chronicler Ziyauddin Barani wrote his chronicle first in 1356
Second version in 1358
The two differ from each other but historians did not know about the existence of the first version until the 1960s. It remained lost in large library collections.
New Social and Political Group
The study of the thousand years between 700 and 1750 is a huge challenge to historians largely because of the scale and variety of developments that occurred over the period.
It was a period of great mobility. One such group of people was Rajputs derived from the word 'Rajaputra' meaning son of a ruler.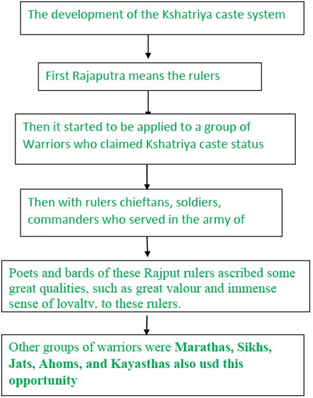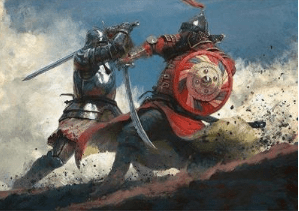 Fig: Rajaputra (Warriors)
Clearing of the forests → Development of Agriculture → Forest dwellers migrate due to forest cutting → Some became farmers → Difference in land so status difference → Division in jatis or sub-castes on basis of backgrounds and occupations → Ranks were not fixed permanently.
Jatis framed their own rules and regulations to manage the conduct of their members. These regulations were enforced by an assembly of elders, described in some areas as the jati panchayat. But jatis were also required to follow the rules of their villages. Several villages were governed by a chieftain. Together they were only one small unit of a state.
Region and Empires
Large states like those of the Cholas, Tughluqs, or Mughals encompassed many regions.
A Sanskrit prashasti that praises Delhi Sultan Ghiyasuddin Balban tells that he was the ruler of a vast empire that stretched from Bengal in the east to Ghazni in Afghanistan in the west and included all of South India (Dravida).
There were considerable conflicts between various states. And the people of different regions fled from his armies
When the Mughal Empire declined in the 18th century, it led to the re-emergence of regional states.
Amir Khusrau noted in 13th century many different languages in every region of this land: Lahori, Kashmiri, Dvarsamudri, Telengani, Gujari, Awadhi and Hindawi.
He claimed that only Sanskrit did not belong to any region. It was an old language which common people did not know only the Brahmans knew.
Old and New Religions
Religion was often closely associated with the social and economic organization of local communities.
It was during the period that important changes occurred in Hindu religion. It included the worship of new deities, construction of temples by royalty, and the growing importance of Brahmanas in the Hindu religion.
Knowledge of Sanskrit helped Brahmins to earn respect.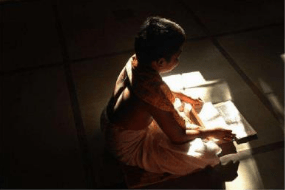 Fig: Brahmin Reading Sanskrit
Another development in religion.
Idea of bhakti – of a loving, personal deity that devotees could reach without the aid of priests or elaborate rituals.
Many religions came to India at this time.
Merchants and migrants first brought the teachings of the holy Quran to India in the seventh century.
Muslims regard the Quran as their holy book and accept the sovereignty of the one God, Allah, whose love, mercy and bounty embrace all those who believe in Him, without regard to social background.
Many rulers were patrons of Islam and the ulama – learned theologians and jurists.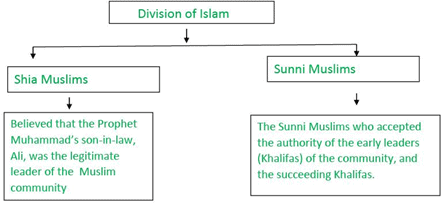 There were other important differences between the various schools of law (Hanafi and Shafi'i mainly in India), and in theology and mystic traditions.
Historical Periods
The British historians divided the history of India into three periods: Hindu, Muslim and British. This division was based on the idea that religion of the rulers was the only important historical change, and that there was no other significant development.
Most historians look to economic and social factors to characterize the major elements of different moments of the past.
The life of hunter-gatherers, early farmers and early empires were called early societies.
The growth of imperial state formations, development of Hinduism and Islam as major religions and the arrival of European trading companies was called the medieval period.
The last era was called modernity which carried a sense of material progress and intellectual development.