NUTRITION
Humans require food substances to supply the components necessary to build tissues, to repair tissues as they wear out and die, to keep the body ( in good working condition, and to supply fuel for energy.




Fig: Nutrition
Historical preview
In 1747, the scottish surgeon James Lind discovered that citrus fruits like orange, lemons etc., helped prevent scurvy (a deadly disease)

Vitamin A was discovered in year 1913.

The earliest evidence of urban sanitation was seen in Harappa, Mohenjo-Daro and the recently discovered Rakhigarhi of Indus Valley civilization this urban plan included the world's first urban sanitation systems within the city, individual homes or groups of homes obtained water from wells. From a room that appears to have been set aside for bathing, waste water was directed to cover drains, which lined the major streets.
Misconcept/concept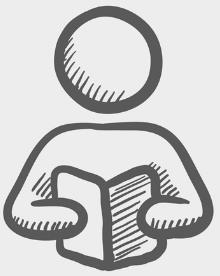 Misconcept: Human blood in veins is blue in colour.
Concept: Human blood in veins is not blue. In fact blood is always red due to haemoglobin. Deoxygenated blood has a deep red colour, and oxygenated blood has a light cherry-red colour.
Misconcept: 8 glasses /2-3 litres of water are required to maintain good health.
Concept: 8 glasses or 2-3 litres of water a day are not needed to maintain health. The amount of water needed varies according to person's weight, activity level, clothing and environment (heat and humidity). Water actually need not be drunk in its pure form, but can be derived from liquids such as juices, tea, milk, soups, etc., fruits and vegetables.
For good nutrition a person should eat a well-balanced diet, that is, one that provides an adequate amount of each of the classes of nutrients each day.

Children require relatively larger amounts of nutrients and calories because of their rapid growth.

The foods required for proper nutrition fall roughly into three major groups: proteins, carbohydrates, and fats. Vitamins, minerals, and water are also important.
PROTEINS
Protein builds, maintains, and replaces the tissues in our body.

Our muscles, our organs, and our immune system are made up mostly of protein.

The best sources are beef, poultry, fish, eggs, dairy products, nuts, seeds, and legumes like black beans and lentils.

Our body uses the protein we eat to make lots of specialized protein molecules that have specific Proteins are made up of small molecules called amino acids. There are 22 amino acids, out of which 9 are essential.

Protein from animal sources, such as meat and milk, is called complete, because it contains all of the essential amino acids.

The average adult requires 1 gram of protein per kilogram of body weight per day; children may require two to three times this amount.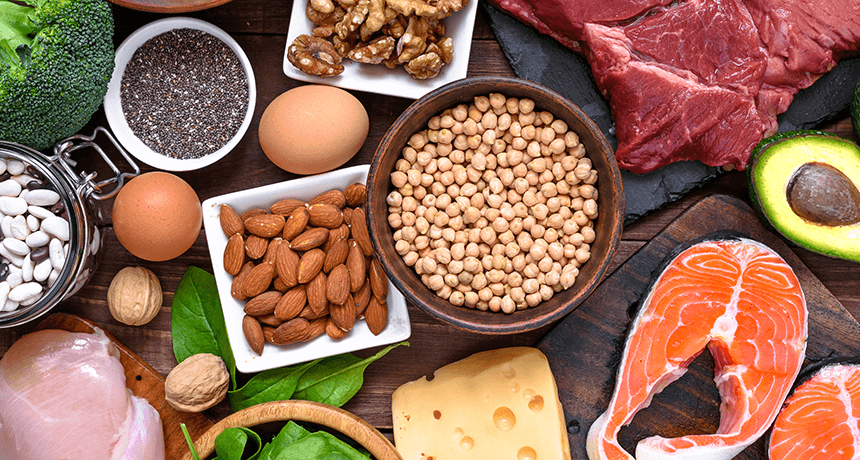 Fig: Various Sources of Proteins
CARBOHYDRATES
Carbohydrates are the major source of energy for the body.

There are two main types of carbohydrates – sugars (like the kinds in milk, fruit, table sugar, and candy) and starches, which are found in grains, breads and pasta.

Sugars are simple carbohydrates whereas starches are complex carbohydrates.

Complex carbohydrates are preferred because the fast-acting simple carbohydrates, such as honey and sugar, are difficult for the body to handle in large doses.

Simple carbohydrates also lack the vitamins, minerals, proteins, and fibres that generally accompany foods rich in complex carbohydrates.

Cereals, fruits, vegetables, legumes, and pasta are good sources of complex carbohydrates.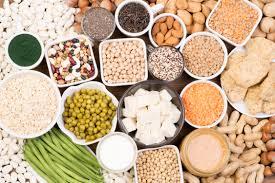 Fig: Various Sources of Carbohydrates
FATS
Fats (fats and oils) in the diet provide a concentrated source of energy.

Some foods, including most fruits and vegetables, have almost no fat. Other foods have plenty of fat. They include nuts, oils, butter, and meats like beef.

Fat is an important part of a healthy diet.

Fats in the body, in addition to acting as a source of stored energy, supply physical protection and insulation for tissues.

Fats also aid in the absorption of the fat-soluble vitamins (vitamins A, D, E, and K) from the intestine. ` Milk, butter, meat, and oils are important sources of fat.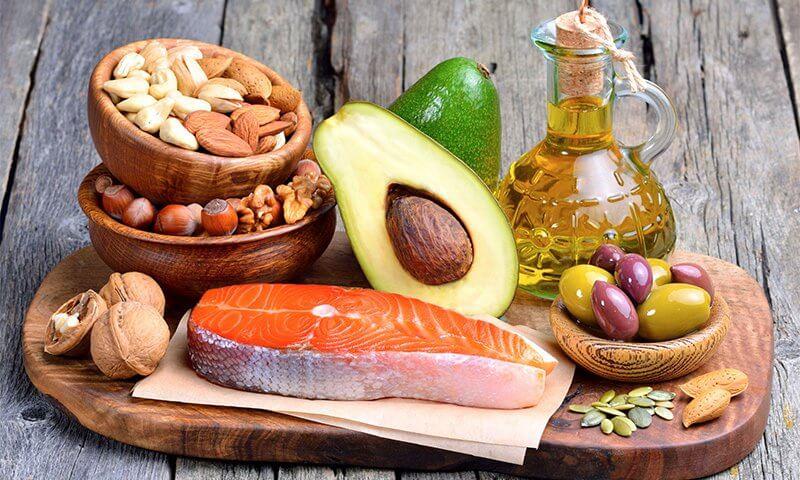 Fig: Various Sources of Fats
VITAMINS, MINERALS AND WATER
To keep the body functioning properly it is necessary to have, in addition to the basic foods, a sufficient intake of accessory substances such as vitamins,
Minerals and enough water to carry nutrients to the tissues and waste products away from them.
A minimum of about 2 litres of liquid per day are recommended for the average adult.

Vitamins play a critical role in important body processes.

A large variety of minerals are required, some in trace amounts and others, such as calcium and iron, in relatively large amounts.

Milk, cheese, and dark, leafy green vegetables are excellent sources of calcium. Liver, meat, and egg yolks are good sources of iron.

Minerals are vital to the development of teeth and bones (calcium, phosphorus, and fluoride) and to the functioning of a number of body's metabolic systems.

Iron is a necessary part of blood; various metals are required in many enzymes; sodium and potassium are essential for functioning of the nervous system; magnesium is needed for the normal functioning of nerves and muscles; and iodine is required for Thyroid Hormone.

Vitamins are of the following types- Vitamin A, B, C. D, E and K.
VITAMIN A
This vitamin plays a really big part in eyesight.

It helps your body fight infections by boosting your immune system.

It is found in milk, liver, orange fruits and vegetables and dark green leafy vegetables.
VITMIN B
There's more than one vitamin B. Here's the list: B1, B2,B4(niacin), folic acid, biotin, and (pantothenic Acid), B6, B12.
The vitamin B5 are important and they help make energy and set it free when your body needs it.

This group of vitamins is also involved in making red blood cells, which carry oxygen throughout your body. Every part of your body needs oxygen to work properly, so these vitamins have a really important job.

It is found in whole grains, fish and sea food, eggs, poultry and meats, beans and peas, leafy green vegetables, dairy products, etc.
VITMIN C
This vitamin is important for keeping body tissues, such as gums and muscles in good shape.

Vitamin C is also a key component in case of cut or wound because it helps you heal.

This vitamin also helps your body resist infection.

It is found in citrus fruits like oranges, strawberries, cabbage, kiwi fruit, broccoli, tomatoes, etc.
VITAMIN D
Vitamin b is the vitamin you need for strong bones it's also great for forming strong teeth.

Vitamin D is made in the skin when exposed to sunlight, or you can get it from the foods you eat.

It is present in milk, fish, liver, eggs, cereals, etc.
VITAMIN E
This vitamin protects your cells and tissues from damage. It is also important for the health of red blood cells.

It is found in wheat germ, egg yolks, vegetable oils, green leafy vegetables, etc.
VITAMIN K
It is required to stop blood from flowing outside our body when we get injured. This process is called clotting and vitamin K is clot-master.

It is found in soybean oil, broccoli, dairy products, leafy green vegetables, etc.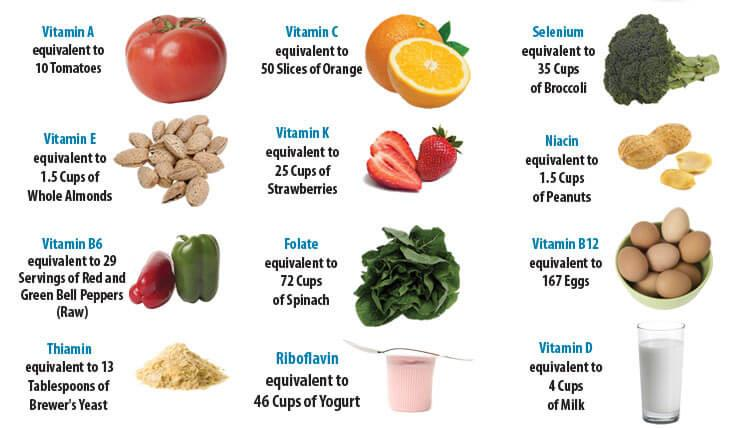 Fig: Importance of Minerals
IMPORTANCE OF GOOD NUTRITION
Good nutrition is reflected not only in the growth and function of the body but also in its appearance.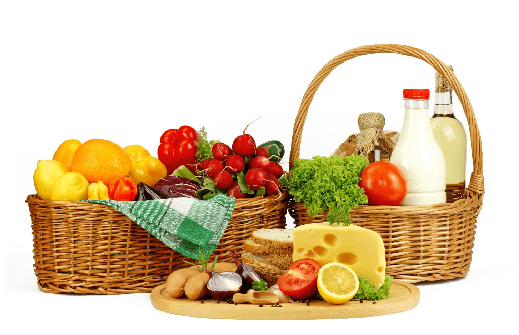 The eyes, skin, hair, and teeth indicate whether body nourishment is good or poor.

A poorly nourished child will fail to grow properly; a poorly nourished adult will have a decreased resistance to infection and disease.

Poor nutrition may result from excess in the diet as well as deficiencies. Excess of certain vitamins or minerals can produce potentially lethal disease, and excess of carbohydrates or fat can result in obesity.